Why Fans Are Upset About The CMA Entertainer Of The Year Winner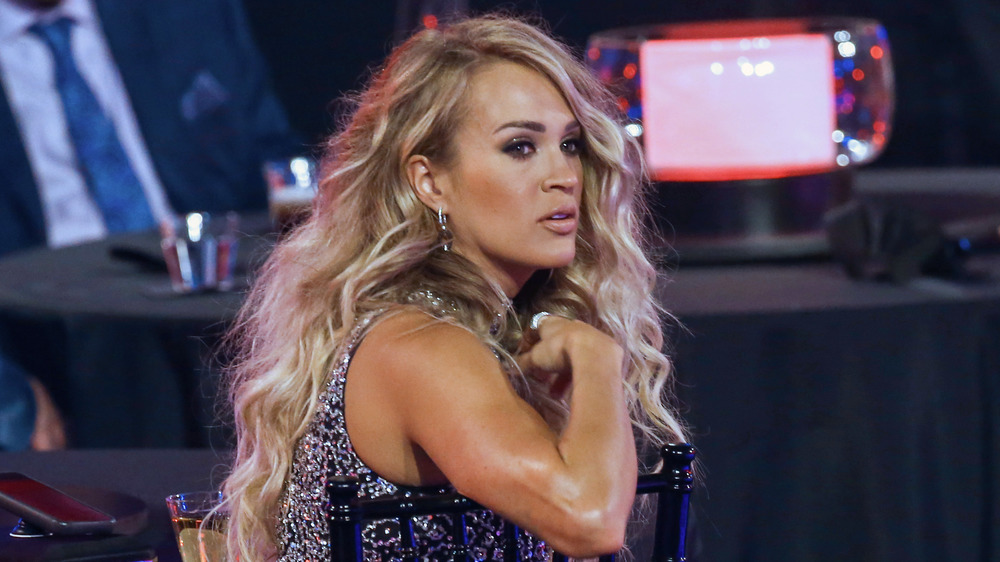 Terry Wyatt/Getty Images
In one of the more stunning upsets of the 2020 Country Music Association Awards, neither Carrie Underwood nor Miranda Lambert managed to nab one of the most coveted trophies in country music. Instead, the recipient of the CMA's entertainer of the year award turned out to be none other than singer-songwriter Eric Church — and it already looks like his first-ever CMA win in that category is destined to stir up controversy.
In a speech delivered at the end of the awards ceremony on Nov. 11, 2020, Church took to the stage to deliver remarks in person, and to seemingly celebrate the good fortune of being able to accept his award in person, despite the ongoing coronavirus pandemic. "This award this year, at least for me has been about the loss of this year, loss of life, loss of playing shows, loss of freedom, loss of kids being in school," Church said while accepting the award. "And you know what the win is? The win is we all were here tonight, together as country music. In-person live, not on Zoom."
While Church's remarks might spur spirited discussion, particularly in light of measures mandated by multiple states to curb the spread of COVID-19, many country fans took umbrage, first and foremost, with the fact that Church won over Lambert and Underwood. And as it stands, those self-same stans are having none of it. 
Eric Church's big win kicks up controversy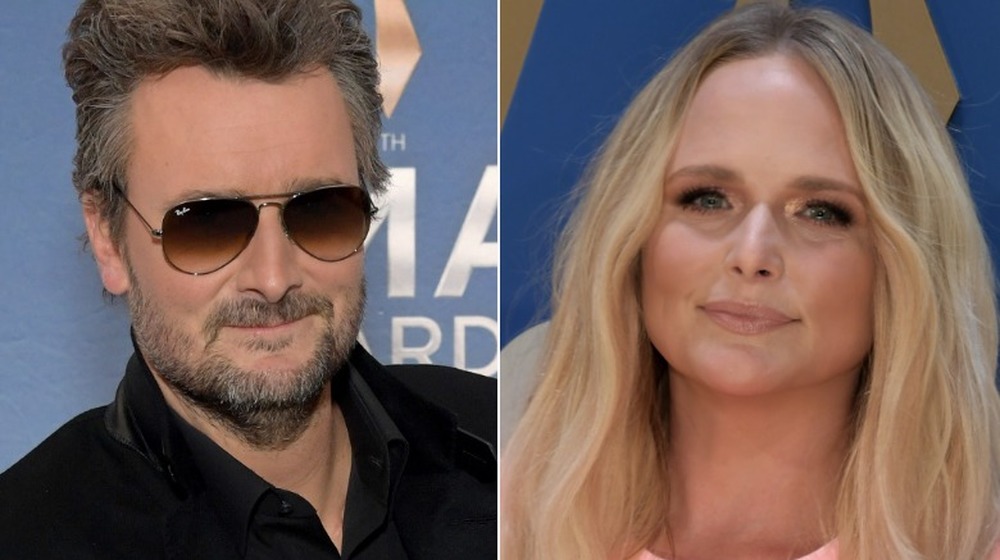 Jason Kempin/Getty Images
While many seemingly celebrated country star Eric Church's 2020 CMA win for entertainer of the year, a swell of others took to social media to express their dismay that neither Carrie Underwood nor Miranda Lambert were the recipient of the award.
"I'm gonna say it. Eric Church is not the entertainer of the year. I'm sorry — he's just not. Not when Carrie Underwood is on the list," tweeted one disgruntled country music fan. "...How does he deserve this award? ANSWER ME @CountryMusic." Another tweeted: "I really wanted it to be Miranda [Lambert], who continues to be vastly [underrated]."  
For some, Church's win stings even more considering this year marked the first time two women have been nominated in the category since 1979, when singers Crystal Gayle and Barbara Mandrell vied for the honor. They both lost to Willie Nelson that year.