The Touching Acceptance Speech That Made CMA Fans Emotional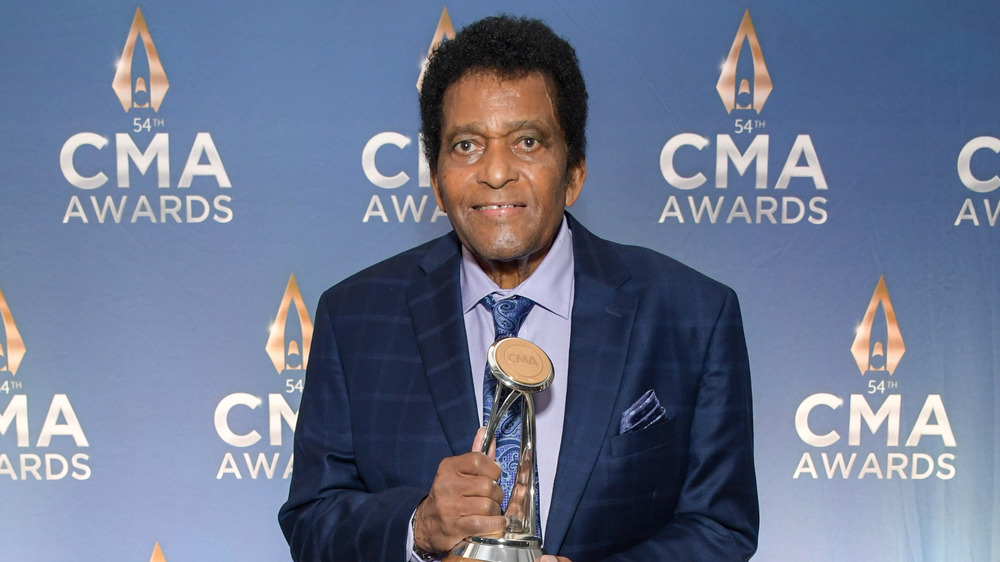 Jason Kempin/Getty Images
On Nov. 11, 2020, legendary country singer Charley Pride was awarded the 2020 Willie Nelson Lifetime Achievement Award during the 54th annual CMA Awards. The honorable award is given to a country artist who "has reached the highest levels in country music as a performer and humanitarian" (per Billboard). Pride is a three-time Grammy award-winner, the first Black man to ever host the CMA Awards ,and a Country Music Hall of Fame member, Billboard reports. He has truly been a trailblazer for Black artists in the country genre. Ahead of the award show, Pride reflected back on his career and expressed his gratitude for the award.
"I love what I'm getting and appreciate God giving it to me like this from my voice and everything," he told ABC 11. Before accepting the award, Pride performed a duet of his renowned hit "Kiss an Angel Good Morning" with rising star Jimmie Allen, a Black artist that Pride essentially paved the way for. Allen, who was heavily influenced by Pride and speaks very highly of him, then presented the award to the groundbreaking artist.
Pride followed his touching performance up with an even more emotional acceptance speech that had viewers tearing up. Read more about Charley Pride's acceptance speech after the jump.
Charley Pride gave a touching speech while accepting the Willie Nelson Lifetime Achievement Award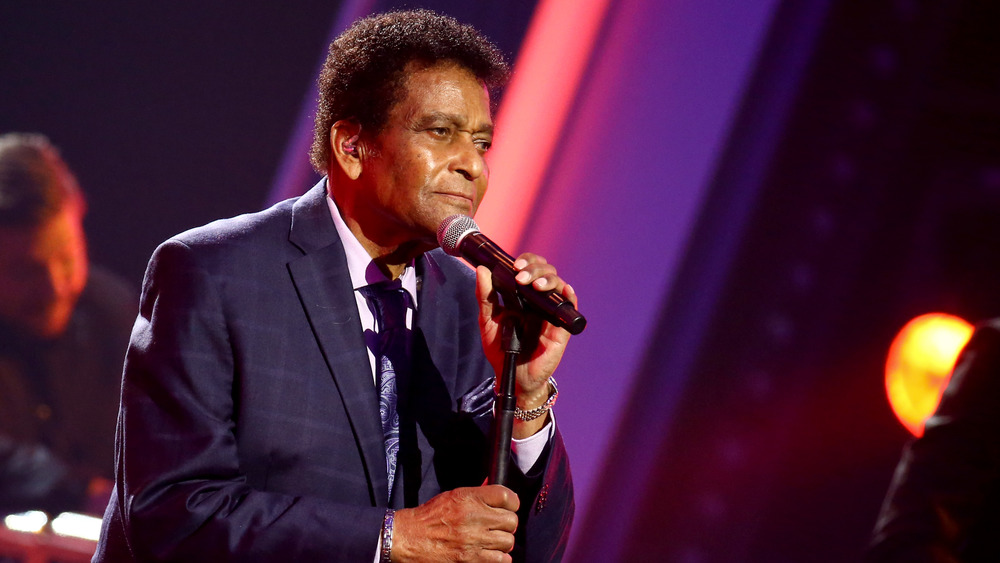 Terry Wyatt/Getty Images
After receiving the 2020 Willie Nelson Lifetime Achievement Award at the CMA Awards for his trailblazing music career, Charley Pride gave a touching speech that included shoutouts to everyone that influenced his life and career. "Well, you might not believe but I'm nervous as can be," he said (per People). "All the people have been influenced by my life, what my life has been influenced by, I got to say something about some of them."
He then made a tribute to his friend and fellow country singer, the late Jack Clement, that really had viewers feeling emotional. "This man I've always been awed by, and I still am," Pride said. "My wife Roseanne and I would go and visit him. In fact, last time we visited before he passed away. He always said, 'Roseanne, you're so pretty.' I never have forgotten that."
With this achievement, Jimmie Allen's Best Artist nomination, and Darius Rucker monumental gig as the first Black person to host since Pride did in 1975 (per LA Times), it was a big night for Black country artists. And it's all thanks to Pride's pioneering career. As Allen told a radio DJ in a video diary ahead of the show (per Yahoo), "If there was no Charley Pride, there wouldn't be Darius (Rucker), me, Kane (Brown), Mickey (Guyton), Cowboy Troy and any other Black country artist that's on their way right now."