Why Becoming A Country Star Wasn't Easy For Darius Rucker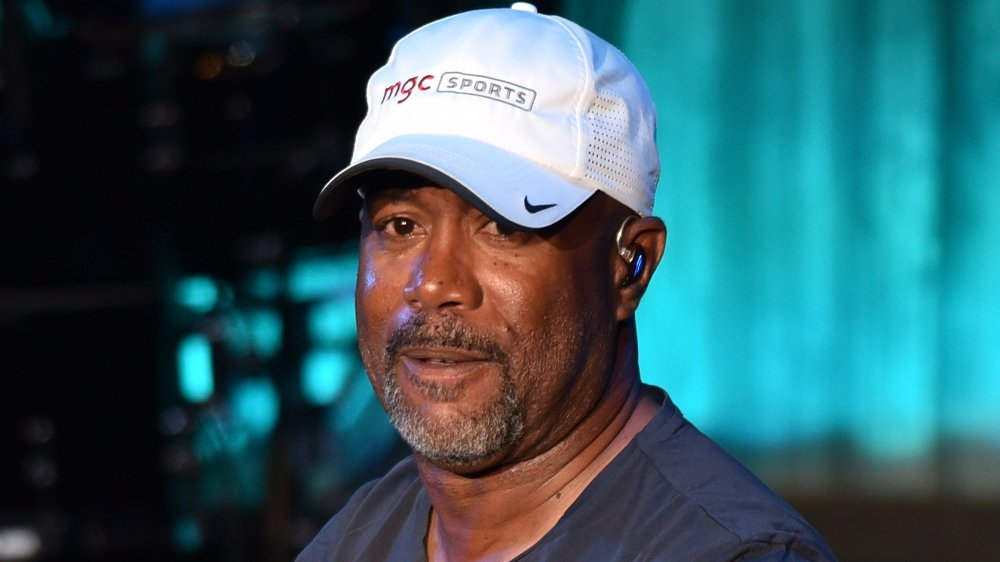 C Flanigan/Getty Images
Darius Rucker has had a fascinating journey through musical genres. The musician started out as the lead singer and rhythm guitarist for his band Hootie & the Blowfish, which blew up in the '90s and launched him into stardom. However, Rucker wasn't content with keeping his musical talent confined to one genre. In 2008, Rucker decided not only to go solo, but to make the switch to country music, per ABC News. Rucker began the shift by opening for some of the biggest names in country music. "I went on tour with Brad Paisley and Dierks Bentley and I was a baby band, you know?" he told ABC's Robin Roberts.
It was definitely a transition for someone who was already an established rockstar. "We had just finished the Hootie tour probably six months before this is all happening," Rucker told the outlet. "I'd go from headlining and selling out some of those arenas to being the baby band that gets 30 minutes. I thought, 'this is really cool.'"
Rucker has since blown up in the world of country music, so much so that he is slated to host the 2020 CMA Awards alongside Reba McEntire on Nov. 11, 2020, per Billboard. While he's earned his spot as a big name in country music — and has the net worth to prove it — Rucker's journey to becoming a country music star was anything but easy. Here's the story.
Darius Rucker said racism is a 'hatred issue'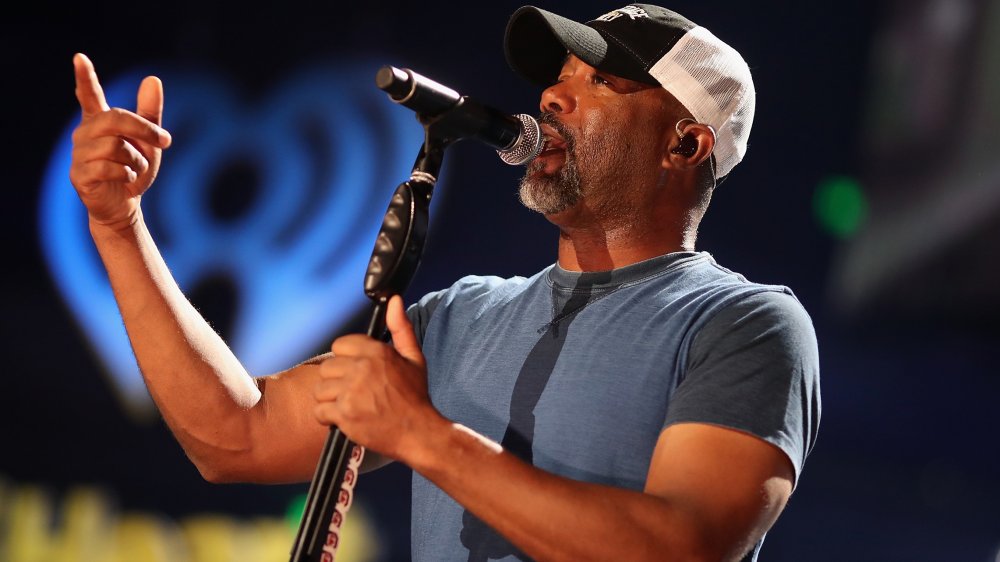 Christopher Polk/Getty Images
In November 2020, while chatting with singer Rissi Palmer on her radio show, Color Me Country, Darius Rucker opened up about his difficult journey as a rising star in country music, a genre typically dominated by white musicians. During the interview, Rucker described how he started out doing a radio tour. "I wasn't really thinking about the Black country singer thing ... I wanted people to play my music for my music. If you like the song, please play it. If not, don't. Don't play it because I'm Black, and please don't not play it because I'm Black."
"... [T]he first time I walked into [a country radio station] ... nobody said they wouldn't play it," Rucker went on. "What was said was, 'I don't think my audience will accept a Black country singer.' Just like that. 'I love the song. I think it's country. Love it. I'm going to play it tomorrow, but I don't think my audience will accept a Black country singer.'"
Rucker realled his reaction: "I go, 'Wow. Really? I thought music was notes and words and chords. I didn't know music was color. I found that out today.'"
Since having that experience, Rucker has gone on to use his platform to speak out against systemic racism. When George Floyd died at the hands of a white police officer in May 2020, Rucker used Instagram to speak up, writing, "I have faced racism my whole life ... it is a hatred issue." He added, "We need to come together."