Here's How Melania Trump Is Fueling Those Rumors Of A Florida Move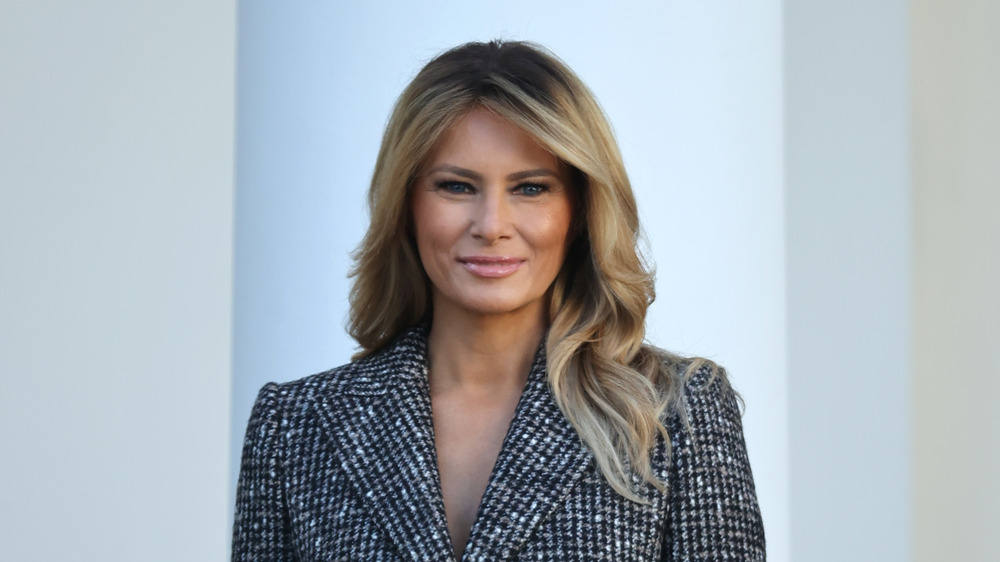 Chip Somodevilla/Getty Images
First lady Melania Trump is fueling rumors that President Donald Trump and the rest of their family will live in Florida after leaving the White House in 2021. According to Page Six's report in mid-December 2020, the first lady toured Fort Lauderdale's Pine Crest School recently. The private school is apparently 40 minutes away from Mar-a-Lago, and it has a steep annual tuition. Pine Crest costs $35,150 a year in tuition for grades 9 through 12, and also requires families to submit personal and business tax returns for enrollment.
Since Donald has yet to submit his tax returns after four years of being the president of the United States, it's a safe bet that Pine Crest School probably won't get his tax returns, even if his son Barron Trump wants to attend the school. According to Page Six, some famous Pine Crest alumni include singer Ariana Grande, Real Housewives star Bethenny Frankel, and actor Kelsey Grammer.
The tour of a potential school for her son Barron is just one of the ways that the first lady is adding to rumors that the president and his family will move to the Sunshine State after their time in Washington, D.C.. Melania reportedly voted in Florida in the 2020 election, according to USA Today. So keep reading to find out how else Mrs. Trump is fueling public speculation of a Florida move.
Melania Trump's actions make a Florida move seem likely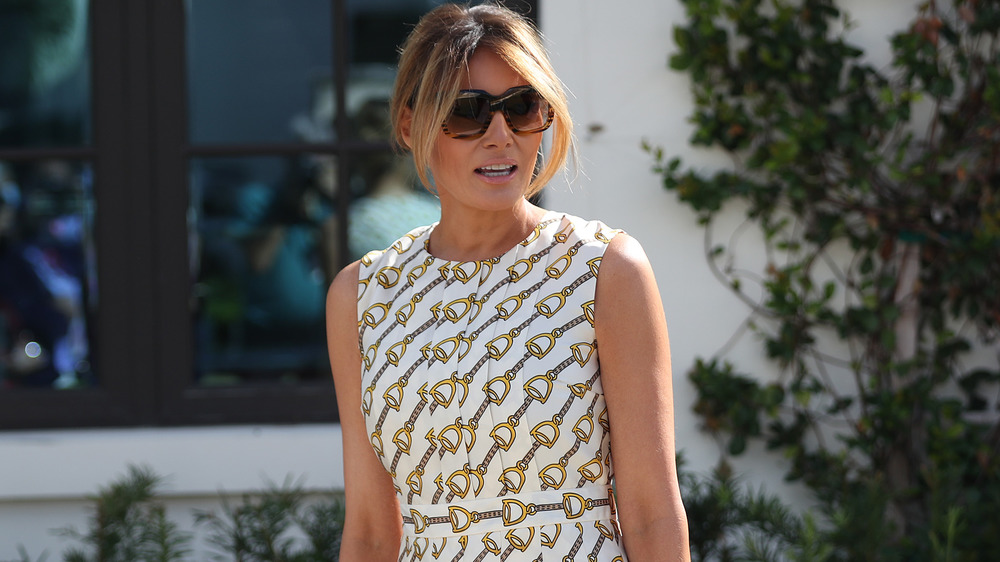 Joe Raedle/Getty Images
Many believe that President Donald Trump, first lady Melania Trump, and their teenage son Barron Trump will migrate to Palm Beach, Fla. now that he's lost the election. Town and Country reported on rumors that Donald's future will be planned "from Mar-a-Lago, the private Palm Beach club and resort he bought for a song in 1985."
People reported in early December 2020 that Mrs. Trump is looking into schools for Barron in the area and that the family is renovating an apartment for her parents. Sources claimed to the magazine that Mar-a-Lago is likely to be at the center of the Trump family's future plans because of "how warmly received the Trumps are in the area compared to elsewhere in the country." Another Mar-a-Lago source told People of Donald, "No matter what else is happening in the world, he is treated like royalty at Mar-a-Lago. He loves to be here."
Another bit of news that is fueling rumors about the Trump family heading to Pam Beach happened in late November 2020. After the election, ABC News reported that "Secret Service agents in the president's detail are being asked whether they're interested in transferring to Palm Beach, Florida." Keep reading to find out even more reasons a Florida move seems likely.
Others in the Trump family are planning to move to Florida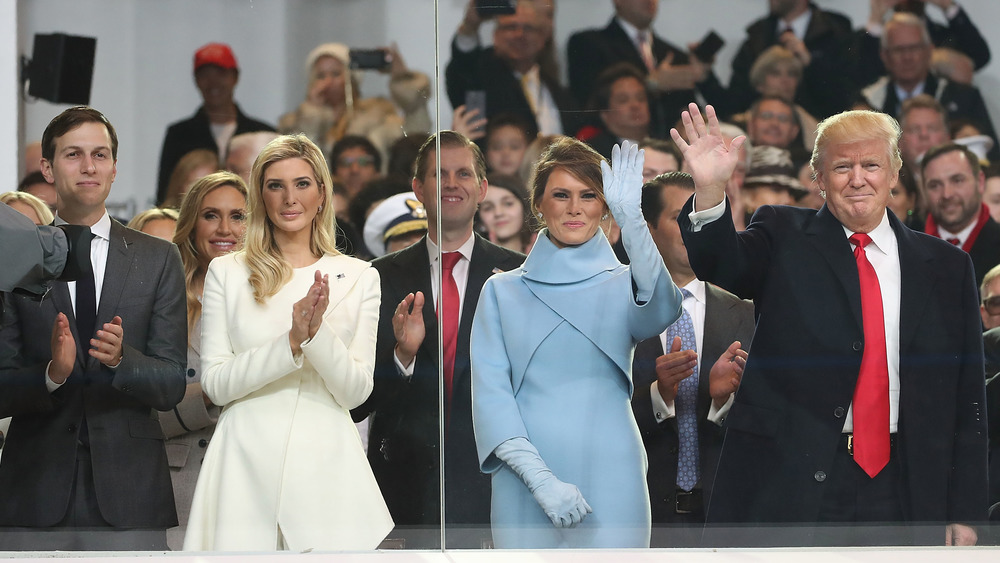 Mark Wilson/Getty Images
Melania Trump is taking many actions that point to a move to Florida after the White House. But there are also rumors that the first lady "cannot wait" to get back to New York City. A Trump family insider spoke with host Rob Shuter on his podcast Naughty But Nice on Nov. 9, 2020, and confessed that Mrs. Trump is eager to go back to New York City. But going back to New York City full-time is probably not in the cards for the whole Trump family. According to reports, many in the city have made it known the Trump family will not be welcomed back.
Donald Trump's daughter Ivanka Trump and her husband Jared Kushner may also hold a clue into where the president and family may land after leaving the White House. The Kushners recently purchased a lot for $30 million on Indian Creek Island in Florida. Indian Creek is known locally as "Miami's Billionaire Bunker," and seems like a perfect choice for the couple, as the wealthy area is heavily Republican.
With all these clues, living among other rich and famous people in Palm Beach seems likely after the president and his family members leaves the White House.