The Real Reason Zayn Malik Missed His Sister's Wedding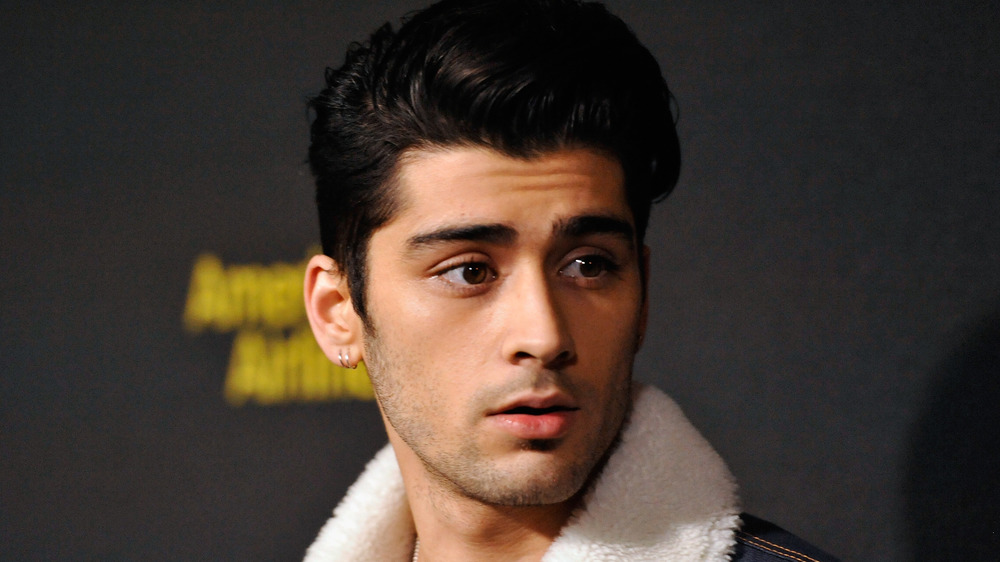 Michael Tullberg/Getty Images
Former One Direction member Zayn Malik missed a big family event in December 2020. Waliyha Malik, one of Zayn's sisters, married Junaid Khan on Dec. 12, 2020, in Bradford, England, according to The Sun. However, Zayn was nowhere to be seen on the big day. One possible reason for the singer's absence? The coronavirus pandemic, which has made any kind of travel pretty difficult. A second possible reason is the fact that Zayn and girlfriend Gigi Hadid have been staying on the model's family farm in Pennsylvania following the birth of their daughter in September 2020, according to the Daily Mail.
While those are both totally legitimate reasons, some sources speculated that a big reason for Zayn's absence was that he and his family had major objections to Waliyha's groom. In 2017, Khan was sentenced to five years in prison, but he ended up being released right before the wedding, per The Sun. Given Khan's past, Zayn and his family reportedly weren't thrilled about the nuptials.
Gigi Hadid sent her well wishes to the bride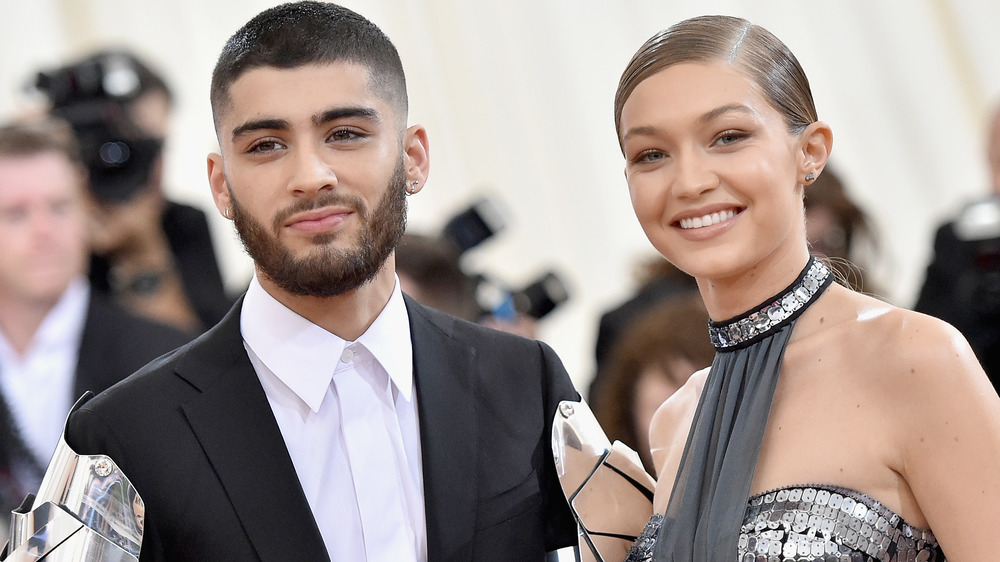 Mike Coppola/Getty Images
Zayn Malik's sister Waliyha Malik got married on Dec. 12, 2020, to Junaid Khan in England, but the One Direction alum was noticeably absent on Waliyha's big day. According to The Sun, the wedding occurred despite family protests over the groom and his history. In 2017, Khan was sentenced to five years in prison after he and an accomplice followed an elderly lady to her home and "threatened her with a weapon, thought to be a screwdriver, before driving off with [her] car," according to the Daily Mail.
At the time, a judge described the carjacking as "chilling," noting, "You targeted a vulnerable lady on her own. ... At her home, in her drive alone and you ­carried out your planned expedition with a degree of skill that is chilling. And you have shown no remorse, not one iota." A source told The Sun that in light of Khan's past, Zayn and his family were against the wedding. "No one is happy about her marrying him after what he did," the source said. "He's a thug. This isn't in his past — he's only just got out of prison."
All that being said, Gigi Hadid reached out on social media to congratulate Waliyha. "Wish I could be there [heart emoji] so happy for u. Big love x," Gigi wrote on Instagram. So, at least there's still extended family love going around!