The Truth About Matty Healy And FKA Twigs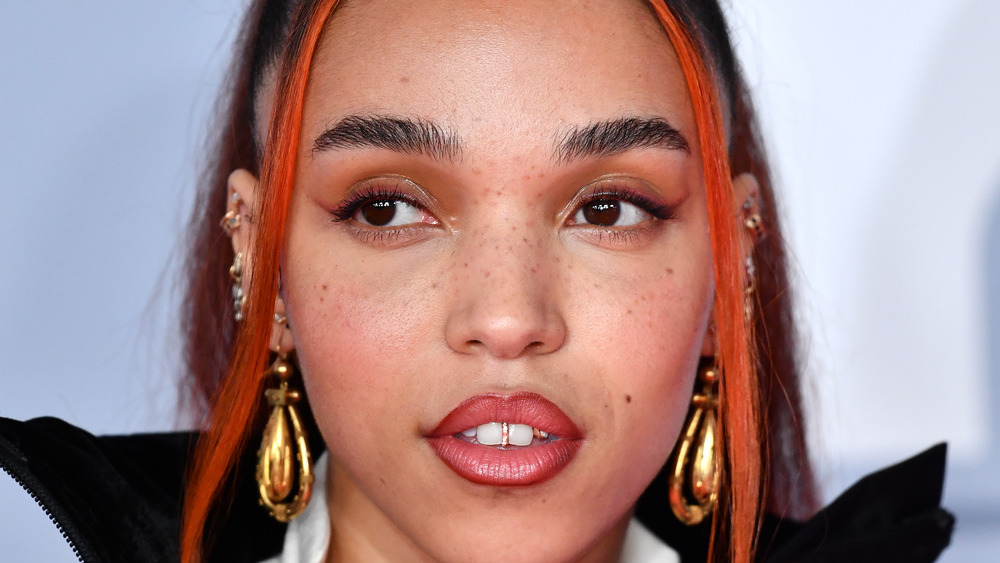 Gareth Cattermole/Getty Images
Singer-songwriter FKA Twigs and pop rock band The 1975's Matty Healy have been romantically linked since February 2020. The couple confirmed their romance after the NME Awards in London, with Healy sharing a photo on his Instagram account of the pair cuddled up together. According to People, it was Twigs' — born Tahliah Debrett Barnett — first relationship after her split from actor Shia LaBeouf in 2019. Page Six also reported that Twigs dated the "Hollywood bad boy" for a "little less than a year," but they did not have the best relationship. 
However, it was not until December 2020 that Twigs addressed the abuse she endured while the two briefly dated. NPR reported that the MAGDALENE artist "filed a civil suit against LaBeouf Friday in Los Angeles Superior Court. On one occasion, she alleges in the suit, he choked her, threw her against a car while screaming at her." So, with the troublesome lawsuit, how is Twig's new boyfriend dealing with everything? As it turns out, Healy is a very supportive partner. Here is how Matty Healy showed his love for girlfriend FKA Twigs in the wake of her lawsuit against Shia LaBeouf. 
Matty Healy showed his support for girlfriend FKA Twigs on Instagram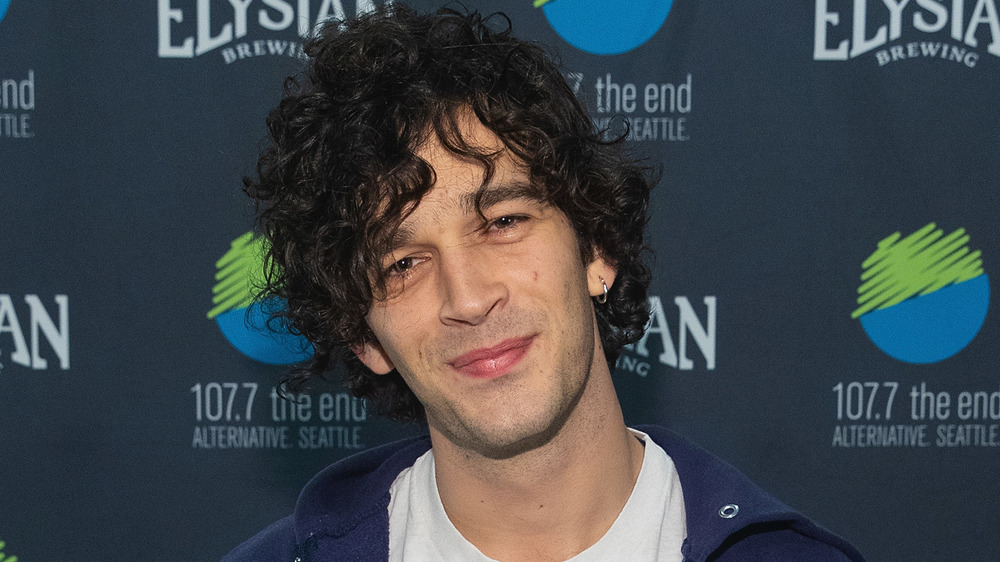 Mat Hayward/Getty Images
Matty Healy and FKA Twigs appear to have a strong relationship based on The 1975's Instagram account. After news broke that Twigs filed a lawsuit against Shia LaBeouf, Healy stepped up to the plate and showed his support to his girlfriend on Instagram. Page Six reported, "Matt Healy praised girlfriend FKA Twigs on Sunday, days after it was revealed the 32-year-old had filed a lawsuit against her ex, Shia LaBeouf, for their allegedly abusive relationship." He posted a photo of Twigs with a caption reading "legend" and "icon," as well as the abbreviation for "love of my life." It was also filled with emojis. 
According to The New York Times, "The lawsuit, filed in Los Angeles by the [Twigs], accuses the actor [LaBeouf] of sexual battery, assault and infliction of emotional distress," adding that, "her aim in coming forward, she said in an interview, was to explain how even a critically acclaimed artist with money, a home and a strong network of supporters could be caught in such a cycle." While the outcome of her lawsuit will likely take months to come to fruition, we know that FKA Twigs has all the support she could ever need in boyfriend Matty Healy.
If you or someone you know is dealing with domestic abuse, you can call the National Domestic Violence Hotline at 1−800−799−7233 or TTY 1−800−787−3224. You can also find more information, resources, and support at www.thehotline.org.