The Real Reason Tina Turner Started Practicing Buddhism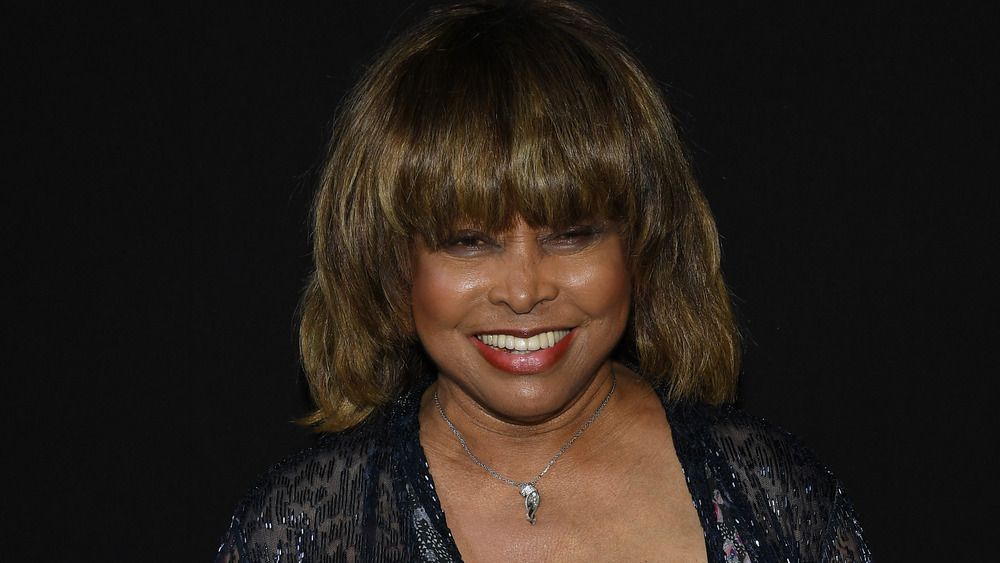 Pascal Le Segretain/Getty Images
Legendary soul singer Tina Turner is regarded as an icon by many notable musicians in the industry. She gained fame in the 1960s as part of a music group with ex-husband Ike Turner. The couple began performing together in the 1950s under the name Ike and Tina Turner Revue, per Biography. After climbing the charts with hits like "Proud Mary", Tina left the group and her husband in the 1970s after nearly two decades of suffering from domestic abuse behind the scenes. Following their split, Tina remained mum on Ike's mistreatment during their marriage. However, later on in her career, she would open up through her groundbreaking 1986 autobiography I, Tina and the 1993 biopic What's Love Got to Do With It.
In September 2019, she gave a more candid response when asked about her volatile marriage to the late singer. "I think I'm ashamed," she told the The New York Times. "I feel I told enough." The response seemingly signified the pain she still harbors from the abuse she endured decades before. However, the "Simply The Best" singer did share some final words to her ex-husband who passed away in 2007. "I don't know if I could ever forgive all that Ike ever did to me," she shared, adding, "Ike's dead. So we don't have to worry about him," she said with a laugh. 
While the comment shed light on the disdain she still holds for Ike, there was one life changing move she made as a result of their tumultuous marriage. 
How Buddhism found Tina Turner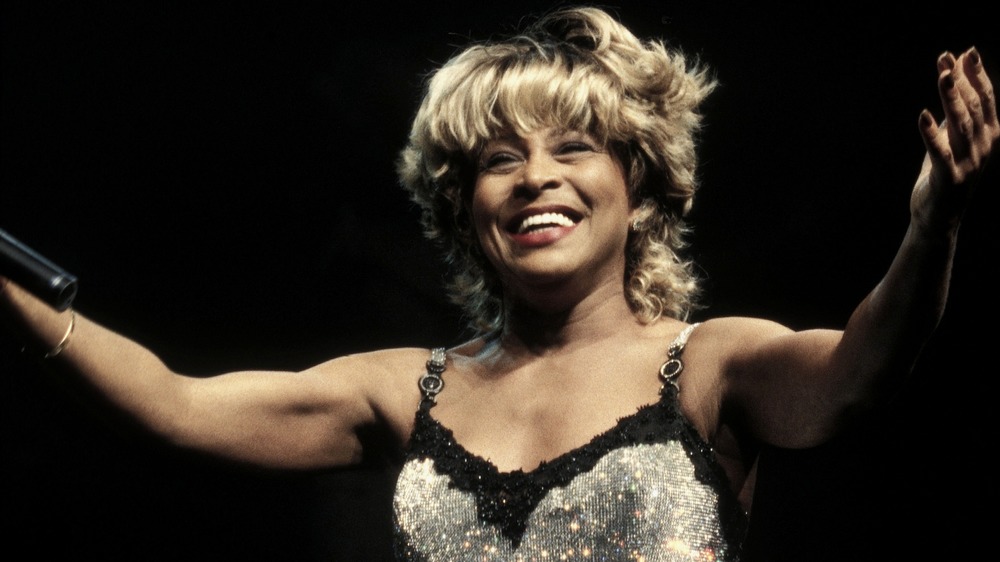 John Atashian/Getty Images
Fans of the Tina Turner biopic What's Love Got to Do With It will surely recall her powerful transformation through Buddhism, which helped her break free from her abusive marriage with Ike Turner. While speaking with The Guardian in December 2020, the Grammy award-winning singer shared how the religion came into her life when she needed it most.  
"Actually, Buddhism found me," she shared. "The abuse I endured in my 20s and 30s had become obvious to people around me, and at different times a number of them suggested that I learn about Buddhism. They said it would help me change my life. I figured I had nothing to lose, so finally I tried it." The "Private Dancer" singer went on to explain why she remained a Buddhist into her later years. "I stayed with it because it worked," she declared. "It took some time to develop the confidence and courage to finally stand up for myself. But once I did, I left that unhealthy environment on my own terms and with no regrets." 
Turner also touched on whether or not she harbors any ill will towards her late, ex-husband. "I suppose it might seem natural to resent bad situations or other people's bad behavior, but it's just not in my nature. I've always felt the most important thing isn't what happens to us, it's how we choose to respond. I release negative feelings by taking to heart the importance of forgiveness and self-reflection rather than blame. That's how I broke the cycles of negativity in my life."
If you or someone you know is dealing with domestic abuse, you can call the National Domestic Violence Hotline at 1−800−799−7233 or TTY 1−800−787−3224. You can also find more information, resources, and support at www.thehotline.org.