Kate Moss' Younger Sister In Hot Water Over COVID-19 Joke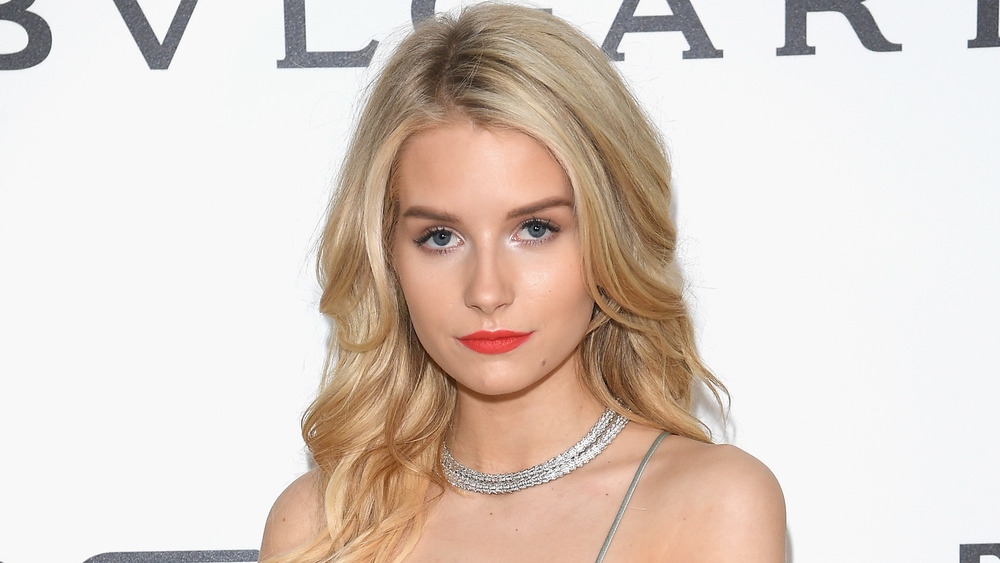 Daniele Venturelli/Getty Images
COVID-19 is no laughing matter. In the United States alone, more than 300,000 people have died from the disease in 2020, per the New York Times. Worldwide, the death toll has surpassed 1 million (via Nature). Besides being incredibly dangerous, the disease has been the center of controversy for many across the globe. Stateside, government-mandated masks — or even the suggestion of them — were embraced by some and outright protested by others.
Controversy and death toll aside, COVID-19 has had long-lasting effects on millions of people's social life and health. As the holidays approach, many people who have been isolating for months must now face the tough decision of whether or not to visit family and loved ones. Yet, as people across the country have weighed the pros and cons of celebrating with those they love, spent hours Zooming their friends, and frantically stocked up on toilet paper and hand sanitizer, celebrities have been getting in the middle of things — and not always with the best results (ahem, Vanessa Hudgens).
The most recent celebrity to drop a bad COVID joke is none other than Lottie Moss, supermodel Kate Moss' little sister. So what did she say? Read on to learn more.
Lottie Moss' joke made headline for all the wrong reasons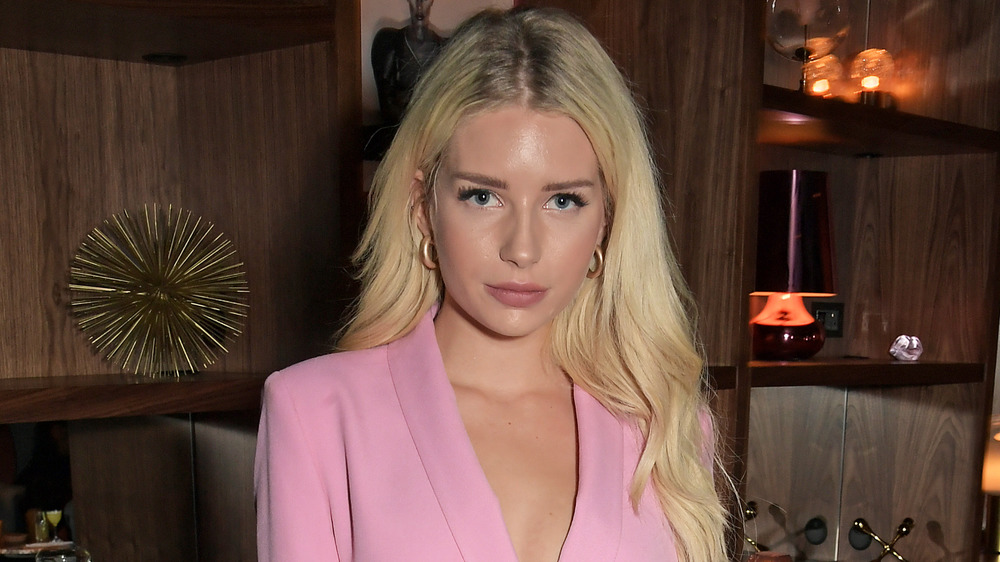 David M. Benett/Getty Images
Lottie Moss made headlines in December 2020, and not for a good reason. The supermodel came under fire for her inappropriate COVID-19 joke. The joke in question? Well, on the weekend of Dec. 10, 2020, Moss appeared on an Instagram Live with several friends, standing very close together and said with a laugh, "We're super spreaders," per Page Six. With over a million deaths worldwide people were not really in the mood to laugh.
Moss was forced to issue a statement addressing the controversy. "I just wanted to come on here and say I am so sorry for saying I was a super spreader," Moss said in an Instagram Story posted on Dec. 14, 2020. "Someone on the live popped up saying those words and I repeated them as a joke because I am not and would never condone spreading a virus as serious as this."
Moss went on to explain that she was not at an actual party — just hanging with a small group of friends — and that she was not a super spreader. "I was out for dinner with 4 friends 3 of which are in the same household and under the government guidelines — as I live alone — I am allowed a support bubble of 4," she wrote. "I understand this has upset and offended a lot of people and I wanted to apologize for making such an insensitive joke." Moss ended her statement by reminding her followers that she is "still young and dumb and learning" and is just trying her best.