The Scary Experience Cher Had While On Broadway In The 80s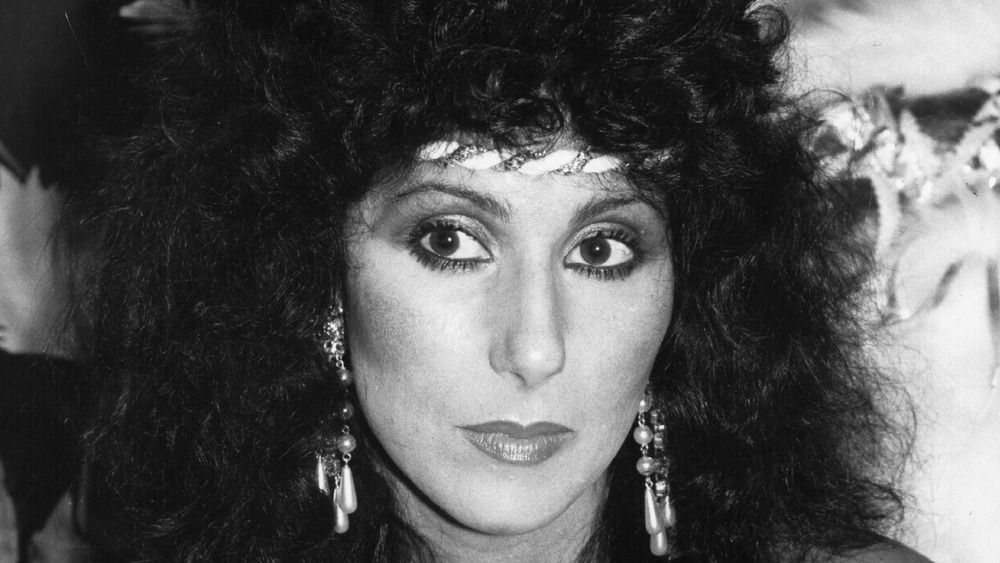 Keystone/Getty Images
It's no secret Cher has interacted with countless fans throughout the years, as she's one impressive lady who has amassed a large following due to her many accomplishments. The iconic Goddess of Pop has earned an Academy Award, a Grammy, and an Emmy— all by the age of 74. The former Sonny & Cher host also had a residency in the MGM in Las Vegas before the COVID-19 shutdowns, and she even campaigned for President-elect Joe Biden during the 2020 presidential election. It seems there is no stopping the timeless star. 
Scarily enough, a few have tried to dim Cher's shine. The singer got candid in a December 2020 interview with The Guardian about what it means to truly be safe in the public eye, sharing a personal story about a time where she felt directly threatened by a fan. Keep on reading for more details about Cher's traumatic experience and what she hopes others can learn from her terrifying story. 
Cher recalls the time she was in danger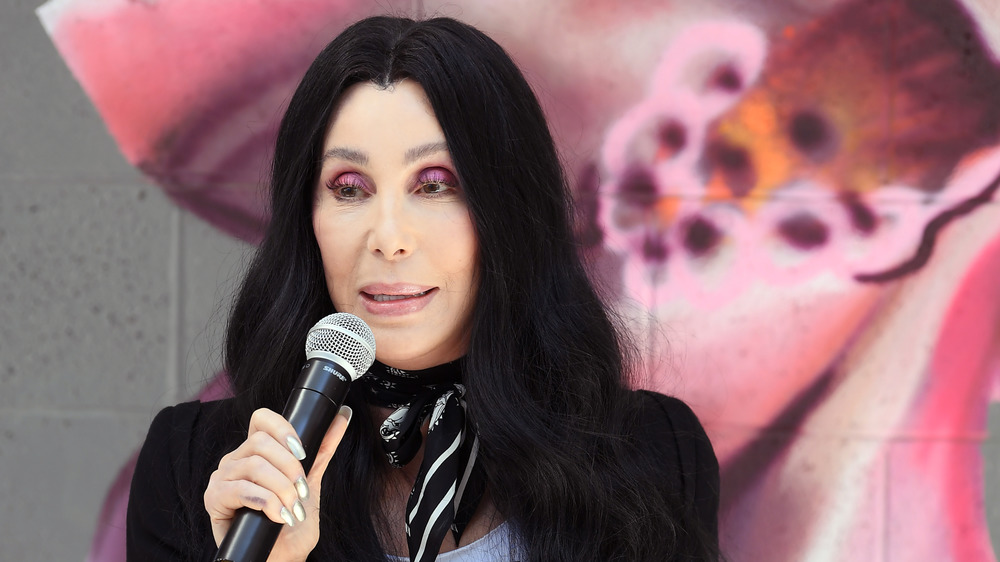 Bryan Steffy/Getty Images
We cannot imagine a world without Cher, but during a hostile situation in the 1980s, the Mamma Mia! Here We Go Again star was in danger of losing her life. The singer was caught off guard when leaving a Broadway production of Come Back To the Five and Dime about James Dean. "I had a man try to kill me," Cher told The Guardian in December 2020. "I always got dropped off at the stage door when I was doing Come Back To the Five and Dime on Broadway. I thought he was going to shake my hand, and he grabbed my arm and put it behind my back. He started pushing me down the alleyway, and he said, 'If you make a sound, I'll kill you.' Two fans, who later became friends, saw something was wrong, and they started screaming and ran towards me, and he ran away."
Thankfully, the dedicated Cher fans were there to help, but the close call still is traumatic for the star. The singer warned that public outings for A-listers are even more dangerous today, telling The Guardian that "everybody's got a camera and it's not safe." 
We can at least thank our lucky stars Cher is still here to captivate audiences everywhere, and her strength is something to be admired.