Inside Shia LaBeouf And Mia Goth's Rocky Relationship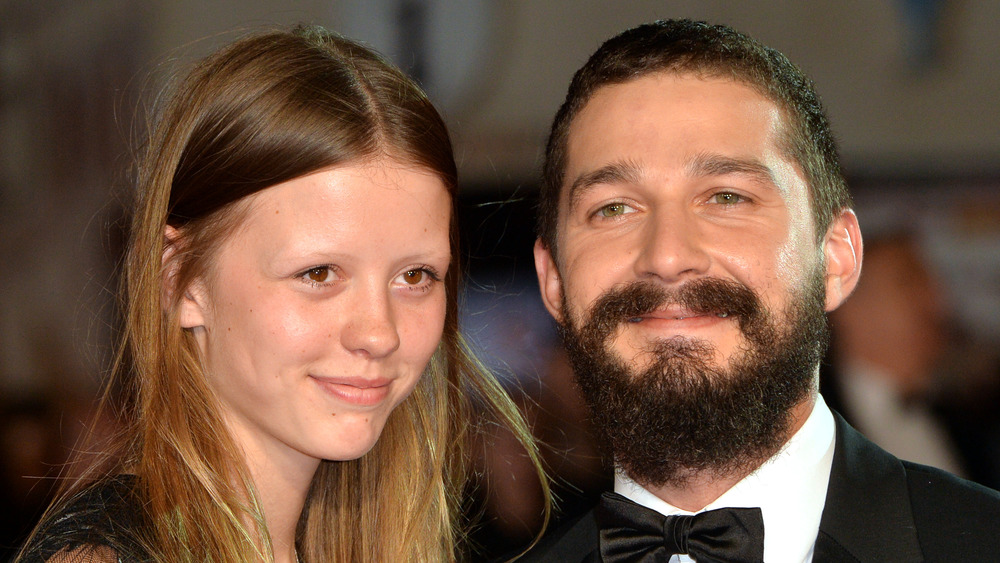 Anthony Harvey/Getty Images
Actor Shia LaBeouf is regarded for his onscreen work following an early start as a child star. He became a familiar face to kids in the early 2000s, playing Louis Stevens in the Disney hit Even Stevens. The portrayal snagged him an Emmy in 2003 at the age of 17. 
Four years later, he achieved household-name status after starring as Sam Witwicky in the first three installments of the Transformers series. It was on the set of this film when he struck up a romantic relationship with his co-star Megan Fox. 
Though he's been private about his dating life, he spoke briefly on their romance in an interview with Details magazine in 2011, as noted by Us Weekly. "Look, you're on the set for six months, with someone who's rooting to be attracted to you, and you're rooting to be attracted to them," the Disturbia star explained. "I never understood the separation of work and life in that situation. But the time I spent with Megan was our own thing, and I think you can see the chemistry onscreen." 
He continued his history of dating co-stars during his time working on the 2013 film Nymphomaniac: Vol. II. It was on the set of this flick when he met his future wife Mia Goth. 
Shia LaBeouf and Mia Goth's estranged marriage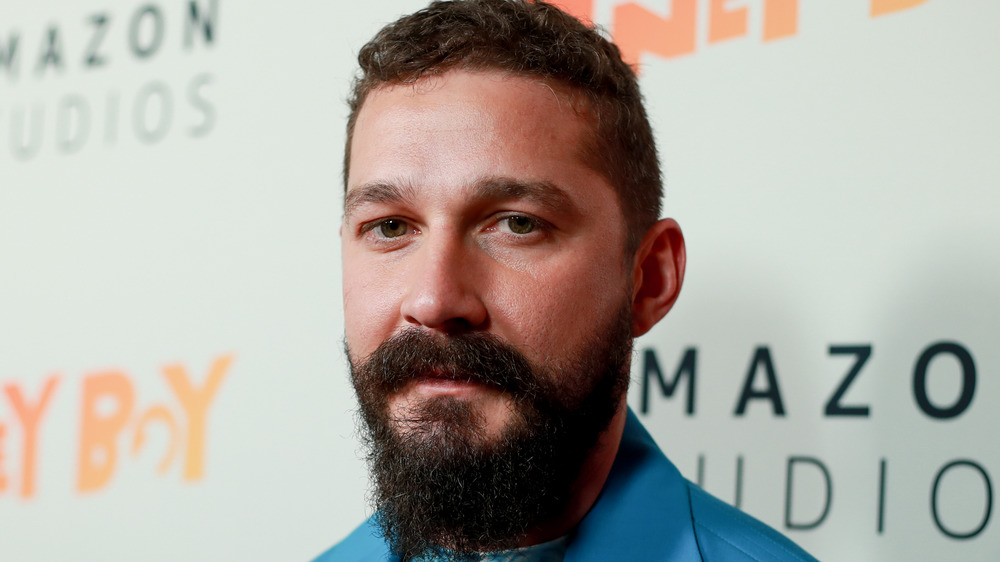 Rich Fury/Getty Images
Shia LaBeouf and Mia Goth met on set in 2012 and went on to date for four years before tying the knot at their Elvis-themed Las Vegas wedding in October 2016, Us Weekly reported. At the time, many thought the wedding was one of his performance art pieces since the nuptials were livestreamed on the internet, as noted by People. 
"Congratulations, I think you just got married," Ellen DeGeneres told him during his appearance on her daytime talk show just days after the ceremony. "I did, yes," LaBeouf replied. "You said 'I think' because you thought I was messing around or something," he added. 
Though they intended on keeping their wedding private, a staffer at the venue accidentally sent the footage to TMZ and the rest is history. But, LaBeouf confirmed the couple was "proud of it. It was love," he said. 
However, by September 2018, the couple announced their divorce just after LaBeouf was photographed with singer FKA Twigs. A rep for the actor told People, "Shia and Mia have filed for divorce. The separation is amicable and all details pertaining to the divorce proceedings will remain private." 
In March 2020, they appeared to be back together, according to People, after they were spotted together wearing their wedding rings. 
By December, LaBeouf filled media headlines after he was sued by FKA Twigs for alleged abuse she endured during their relationship, The New York Times reported. It's unclear if Goth and LaBeouf are still together amid these latest allegations.