The Truth About Shia LaBeouf's Latest Legal Problems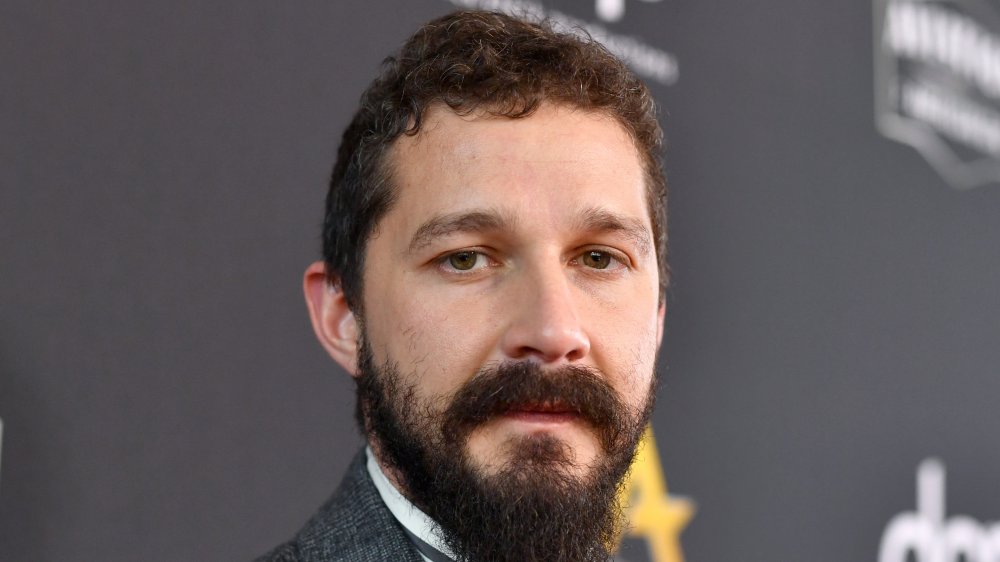 Emma Mcintyre/Getty Images
Our "hats" are off to Shia LaBeouf for getting wrapped up in one of the strangest crimes of 2020. According to USA Today, the actor was charged with misdemeanor battery and petty theft on Sept. 24, 2020, for an incident that happened back in June 2020. Allegedly, LaBeouf fought with a man and took his hat, according to the Los Angeles City Attorney. Yup. The criminal complaint stated that he "willfully and unlawfully used force upon a man named Tyler Murphy and stole his hat," as Yahoo! News put it. He's scheduled to be arraigned in November 2020, according to the complaint. It seems the hat is still at large. 
The A-lister, unlikely fashion icon (even Kanye West has admitted to raiding his wardrobe, with LaBeouf commenting, "He took all my f**king clothes"), and generally eyebrow-raising character struck fame with the role of Louis Stevens in Disney Channel's Even Stevens, winning a Daytime Emmy in 2003. He then won audiences over in Holes (who could forget the bop "Dig It Up?") and seamlessly pivoted to adult stardom in blockbusters such as Disturbia, Indiana Jones and the Kingdom of the Crystal Skull, and three of Michael Bay's Transformers films. He even wrote the semi-autobiographical 2019 film Honey Boy, which received general acclaim. But less seamless is Shia LaBeouf's effort to rise in the ranks of Hollywood and not get into trouble. 
Here's why Shia LaBeouf's latest brush with the law, while certainly a weird one, isn't surprising in the least. 
Shia LaBeouf has a long criminal history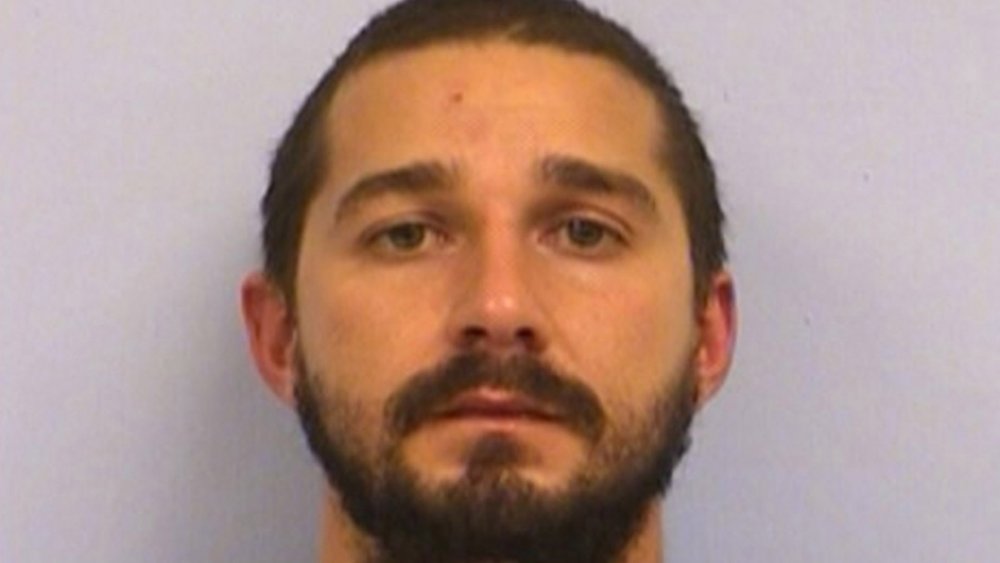 Handout/Getty Images
Unfortunately, Shia LaBeouf's latest arrest, or "hat-cident," isn't surprising. That's because the star has had multiple run-ins with the law. To name a few, in 2008, LaBeouf was arrested for drunk driving. And in 2014, he was arrested after making a scene at a Broadway performance of Cabaret. He was removed in handcuffs, per CNN, and was "drunk and had been disruptive in the theater," police said. Yes, at Cabaret. 
According to USA Today, in 2017 he had back-to-back arrests, including "in Georgia for public drunkenness, disorderly conduct and obstruction" and then again for an "altercation over his anti-Trump art installation in Queens, N.Y." Remember that stunt? But apparently, that Georgia arrest was supposed to be a turning point for the star. As The Telegraph reported, LaBeouf got particularly pointed with a Black police officer. "You've got a president who don't give a s**t about you and you're stuck in a police force that don't give a f**k about you. So you want to arrest white people who give a f**k," he ranted on video. 
According to USA Today, LaBeouf gave credit to the officer who booked him when accepting an award for Honey Boy in November 2019. "I want to thank the police officer who arrested me in Georgia," LaBeouf said during his speech, "for changing my life." The arrest, per the outlet, led to LaBeouf writing the Honey Boy script while in rehab. Clearly, his aggressive days aren't fully behind him.