The Surprising Amount Of Time It Took Princess Diana To Learn To Be A Royal
Antony Jones/Getty Images
Diana said 'nobody' in the royal family helped her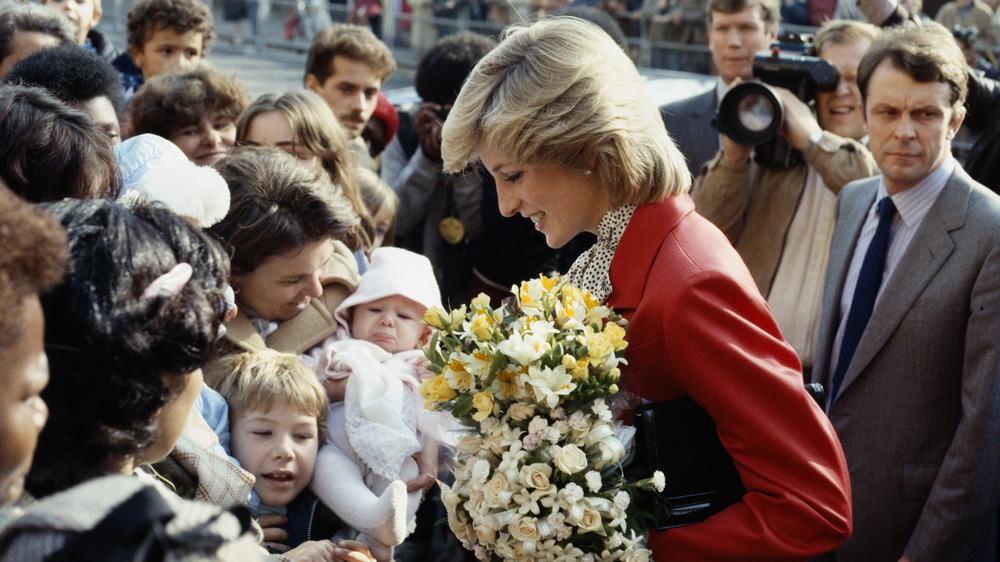 Princess Diana Archive/Getty Images
Princess Diana got candid about her royal life in documentaries that were compiled to create Diana: In Her Own Words. The clips were filmed in 1991 to create material for the 1992 biography written by Andrew Morton, Diana: Her True Story, according to Vogue. The recordings were then used to create the documentary in 2017, and it has become a hit thanks to the resurgence of interest in the royal family.
While speaking about her struggling marriage with Prince Charles and his increasing jealousy at her popularity, Diana said, "I learned to be a royal in one week. I was thrown into the deep end, which, now, I prefer it that way. Nobody ever helped me at all," Diana added. "They'd be there to criticize but never be there to say 'Well done.'"
It seems like lessons were learned the painful way. Morton wrote in the 2017 anniversary edition of Diana: In Her Own Words that Queen Elizabeth II tried to be more present to newer additions. "One of the many ironies of [the queen's] life is that Diana's impact on the royal family is measured by how much more accommodating the house of Windsor is now to newcomers," Morton wrote.
"It is noticeable that the queen frequently joined Prince William's bride Catherine Middleton, now the Duchess of Cambridge, in the early days of her Royal career. Certainly lessons have been learned—but at a price."