Why Tamera Mowry-Housley Wishes She Was More Like Her Sister Tia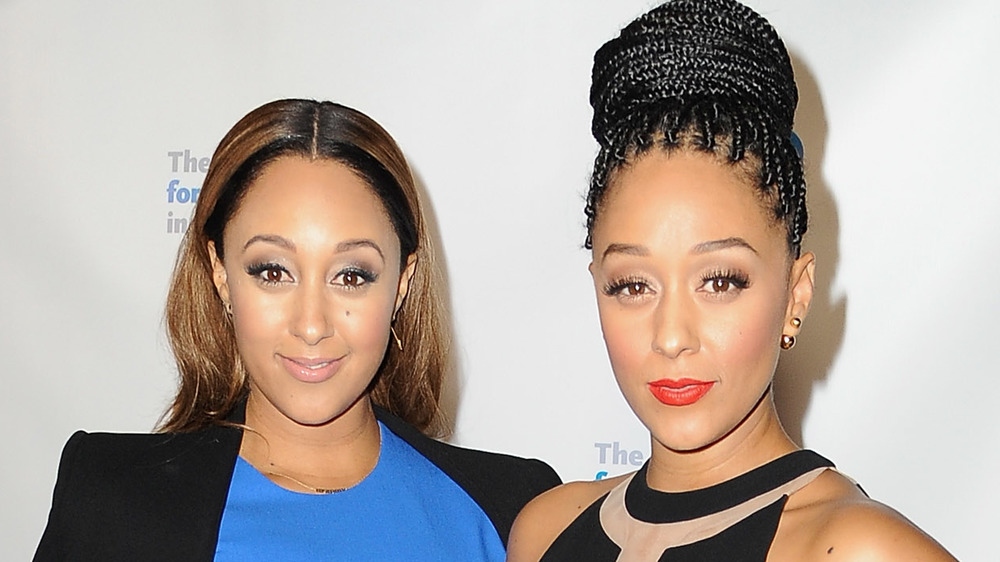 Angela Weiss/Getty Images
Nineties kids had a hard time telling Tia Mowry-Hardrict and Tamera Mowry-Housley apart during their time starring on the hit sitcom Sister, Sister. The show followed the story of identical twins separated at birth but reunited as teens through their respective adoptive parents. Their characters on the show allowed the sisters to toy around with the difference in their personalities. Tia's character was portrayed as the honest and more responsible sister while Tamera played the boy-crazy and rebellious sister. 
However, it was their onscreen portrayals that led to Tamera being deemed the "ugly and goofy" twin in fan mail, the Daily Mail reported. She opened up about how the negative comments affected her growing up while speaking on The Real in April 2016. 
"It's so dumb and stupid, but kids can say really dumb things," she said while wiping away her tears. "I can remember reading this stupid letter when this person called me ugly and said I was the 'ugly and goofy twin,'" the Twitches star recalled. "And for years, I made an agreement with that stupid statement. And I carried it around with me, you guys, for years. I thought I was ugly and I thought I was goofy." 
She shared how a close friend helped her realize she shouldn't let negative comments get under her skin. But years later, she opened up about wanting to be more like her sister Tia when it comes to self confidence. 
Tamera Mowry-Housley admires her sister's confidence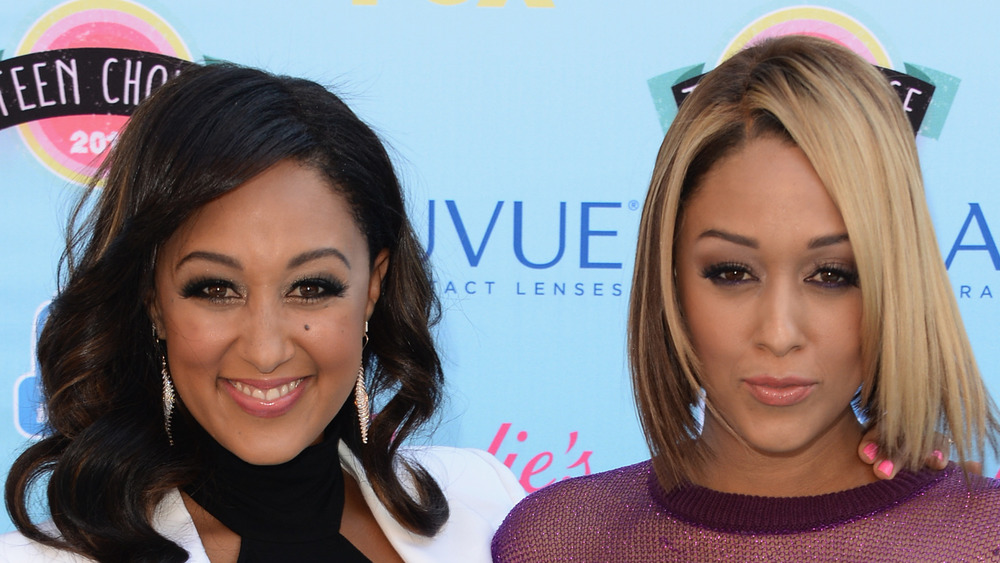 Jason Merritt/term/Getty Images
In December 2020, while out promoting her holiday film Christmas Comes Twice, Tamera Mowry-Housley shared how much her two children love watching their mom and aunt as teens on Sister, Sister. "They love Sister, Sister," she told E!'s Daily Pop. "Ariah watches it on her own. She loves it so much. Aiden loves it so much that now both of them want to be actors." 
She went on to jokingly throw herself under the bus after she was asked if she would be a bigger stage mom than Tia Mowry-Hardrict. "Totally me," she replied. "That's the biggest misconception. Corey [her husband] is the one who's more disciplinary." She recalled how much her children got away with whenever they were at Tia's house. 
But when it comes to self confidence, Tamera took her hat off to her twin sister when asked if she could switch one trait with her. "That girl is so confident. She will even be confidently wrong. It doesn't matter where she is, what she's doing, how she's dressed, wherever she is, she is confidently grounded."