Drake Might Be Collaborating With Taylor Swift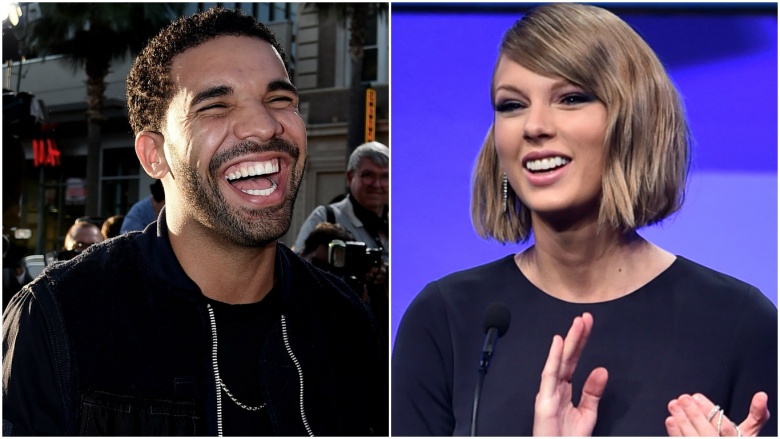 Getty Images
Drake and Taylor Swift have been getting awfully close lately, but it's not what you think.
While some reports suggested that Drizzy and Swift were getting hot and heavy and flirting at his birthday party in late October 2016, TMZ reports that the pair are just friends—and that they have been for a while.
Page Six reports that Drake, 30, and Swift, 26, were indeed in close company at his party, noting, "[They] were intimately flirting, talking closely and laughing. The only person he spent more time with other than his mom was Taylor."
However, when Swift skipped the "Motto" rapper's Halloween party, Page Six confirmed that the pair aren't dating. In fact, what they really are now are co-workers.
"They've been in the studio collaborating," a source dished.
As a result of their close friendship and working together, Hollywood Life reports that Drake is protective of Swift and is even defending her from the wrath of Kanye West and Kim Kardashian.
"Drake texted Kanye and asked him, politely, to tell his girl to back off Taylor," a source said. "Drake stays on social media like it's a job and is aware of Kim's jab. He told Ye that he's cool with him and Kim, but Taylor could use a little more respect!" The source added, "Taylor's become like his little sister and he's found himself protecting her and doesn't think Kim should be petty by trying to get underneath Tay's skin."
Maybe Swift could do the same for Drake in his beefs with rapper Kid Cudi and Meek Mill, and we'd finally have peace on Earth...or at least on the top 40 charts, anyway.