True-Crime Star Nancy Grace Has Some Sad COVID-19 News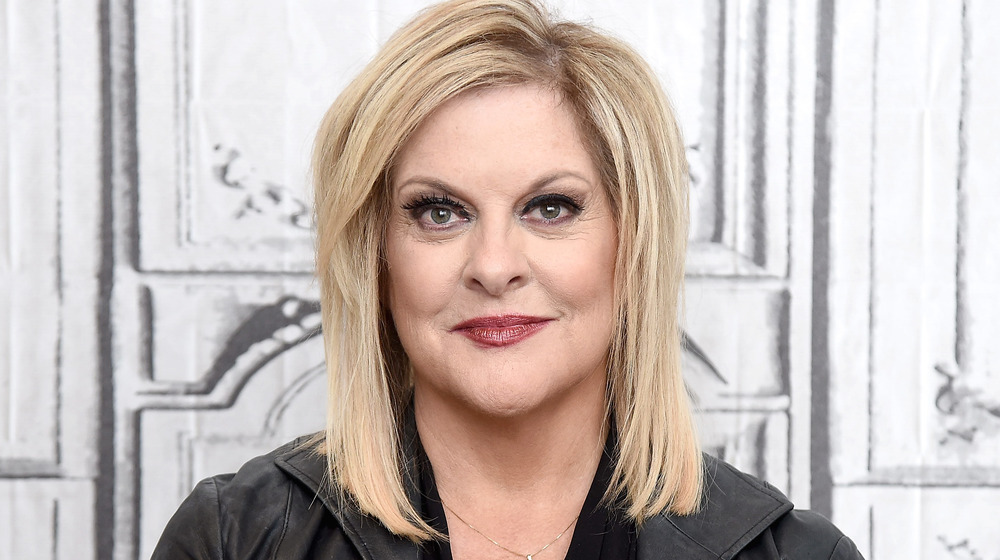 Gary Gershoff/Getty Images
While true-crime TV personality Nancy Grace has cultivated a rough and tough reputation throughout the years, the star revealed that even one's strong façade cannot protect them from the throes of illness. As the 61-year-old host of Injustice With Nancy Grace told The Daily Mail, she and her immediate family — her husband, teenage twins, and 81-year-old mother — have all contracted COVID-19. Grace explained that her family tested positive on Dec. 9, 2020, as they experienced cough and flu-like symptoms, which are signs of infection.
Grace's 13-year-old twins, John David and Lucy Elizabeth, had sore throats, while her husband, David Linch, suffered a headache. Grace's mother Elizabeth, however, was rushed to the emergency room after suffering from lethargy, loss of appetite, and coughing. Now, as Grace and her family quarantine at home while her mother — who also lives at Grace's Atlanta residence — recovers in the hospital, the notorious true-crime host has issued a stark warning for others who fail to recognize COVID-19's deadly global impact.
"COVID is no joke — we thought we had done everything right," she said. "Please keep wearing masks, social distancing and stay safe — no family should go through this." Grace added, "We're praying for my Mom that she returns home as soon as she can. We'd like to thank the tremendous doctors and nurses who are taking such wonderful care of her. David, the twins and I, will continue to isolate at home while we recover and we look forward to Mom coming home as soon as we are all better."
Nancy Grace's COVID-19 diagnosis isn't her first experience with the disease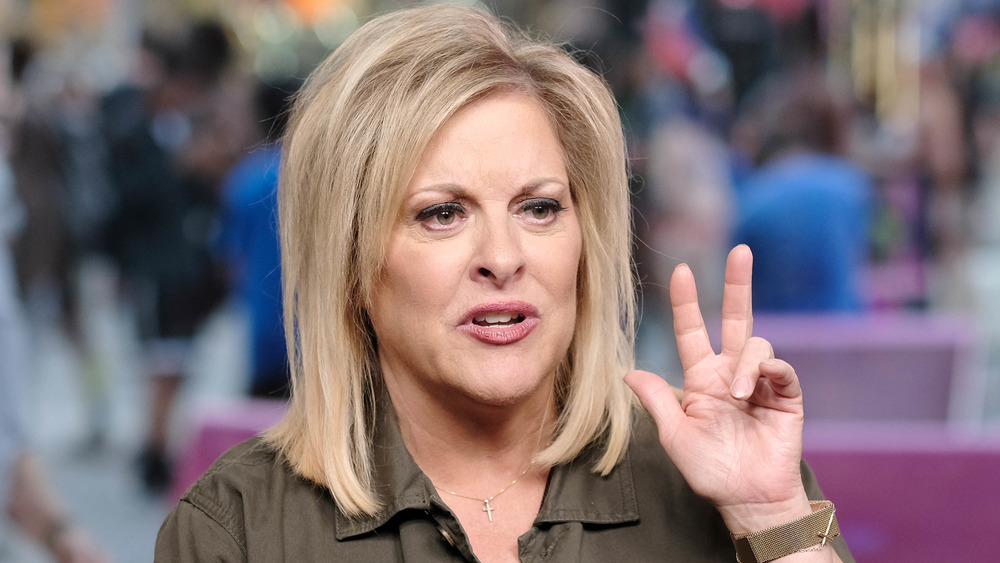 Dimitrios Kambouris/Getty Images
Although TV personality Nancy Grace and her entire family will likely recover from COVID-19 in time, this is not the host's first experience with the disease. In fact, Grace spoke to NBC's California Live in October 2020 to discuss what it was like to lose someone to the coronavirus. "It's just a shock because our relative, just 10 days before his death, was out working in the yard, blowing leaves and loving life," Grace noted. "And he was a real fighter in life. He just couldn't breathe and finally said 'I just don't have the energy to keep fighting.'"
"For all the people out there that somehow think masks are a joke or a conspiracy — that's not true," she added. "It's happening. COVID is real."
Aside from her direct experience with the disease that has killed more than one million people worldwide (per Johns Hopkins University), Grace has also made it her mission to warn people that, even in the midst of all this sickness and death, they are also increasingly vulnerable to scammers. As Grace told Dr. Oz in April 2020, the frontline workers who risk their lives every single day inspired the host to research and write an additional eChapter to her then-forthcoming book Don't Be A Victim to highlight the crimes that have become commonplace amid the nation's economic downturn. From home invasions, to RoboCalls, to fake cures, criminals can hit just as hard as the virus itself, and Grace wants to ensure that no one becomes a victim to COVID-19 in any regard.