Why Bill Barr's Time As Attorney General Is Ending Early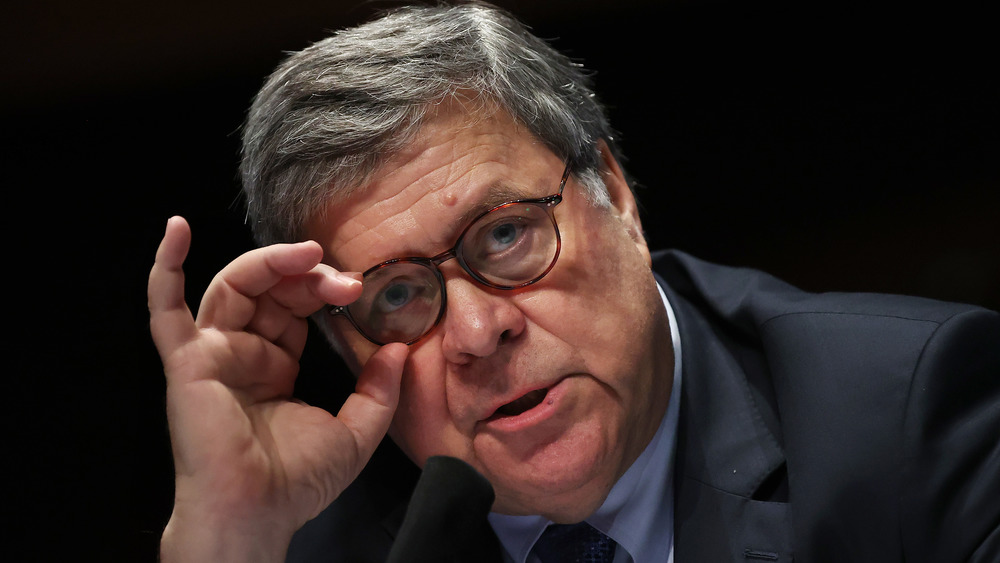 Chip Somodevilla/Getty Images
On Dec. 14, 2020, President Donald Trump took to Twitter to announce Attorney General Bill Barr's departure from his role. "Just had a very nice meeting with Attorney General Bill Barr at the White House. Our relationship has been a very good one, he has done an outstanding job! As per letter, Bill will be leaving just before Christmas to spend the holidays with his family," Trump tweeted, including Barr's resignation letter.
Trump also announced who will be replacing him come Dec. 23. "Deputy Attorney General Jeff Rosen, an outstanding person, will become Acting Attorney General," he wrote. "Highly respected Richard Donoghue will be taking over the duties of Deputy Attorney General. Thank you to all!"
Barr quit his position on the same day the Electoral College officially called the 46th presidency for President-elect Joe Biden, which Trump continues to dispute. (Barr notably told the Associated Press on Dec. 1 that there was no evidence widespread voter fraud occurred.) So, why did Barr leave his position as attorney general?
Did Donald Trump fire Bill Barr?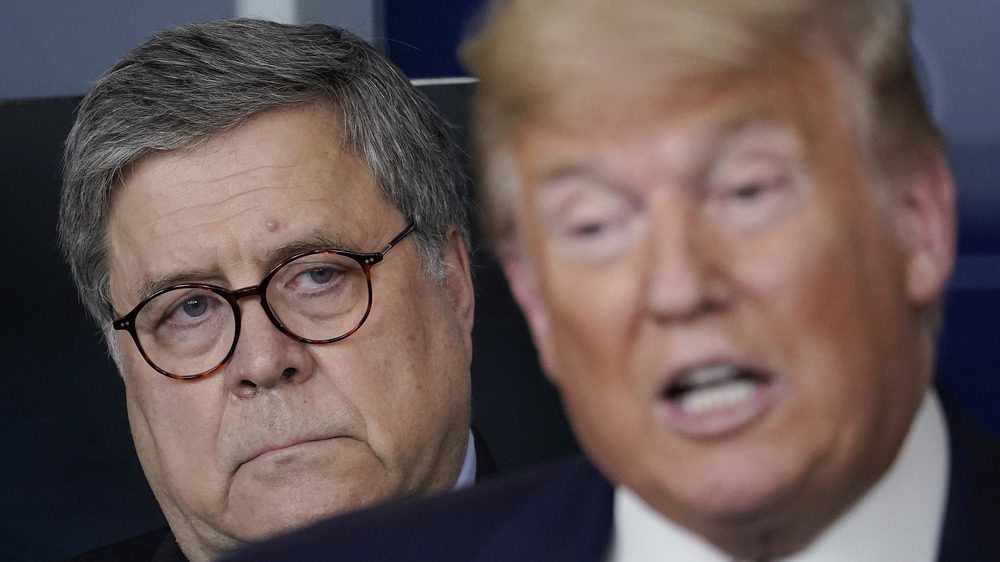 Drew Angerer/Getty Images
In the weeks leading up to Bill Barr's resignation, Trump expressed his exasperation with the attorney general, according to CNN, which even culminated in an interview with Press Secretary Kayleigh McEnany saying that "Trump had been frustrated with Barr in recent days." CNN also reported that as recently as Dec. 11, Trump allegedly claimed that he wanted to fire Barr.
On Dec. 1, 2020, Barr told the Associated Press that "to date, we have not seen fraud on a scale that could have effected a different outcome in the election" — which greatly disputed Trump's countless claims that it was voter fraud that caused President-elect Joe Biden's victory in the presidential election. (Of note: In Barr's resignation letter, he explained that the allegations of voter fraud will continue to be investigated.)
Still, as per CNN, a White House official revealed that Barr "wasn't asked to resign," and that the meeting between Barr and Trump on Dec. 14 was "amicable," which Trump echoed in his announcement of Barr's departure.
Sen. Mitt Romney revealed his theory behind Barr's exit, as per NBC. "It was clear that being part of the [Trump] administration was a challenging responsibility for him, to say the least," he explained. "I'm not surprised that he could no longer associate himself with the process that's going on now."
Barr himself has yet to announce a reason for his departure, but it certainly coincides with incumbent president Joe Biden taking office on Jan. 20, 2021.