Blac Chyna And Rob Kardashian May Have Cameras In Delivery Room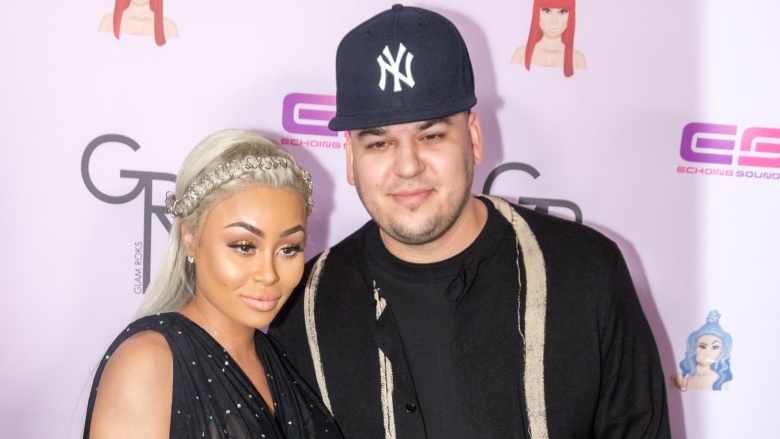 Getty Images
Reality stars Blac Chyna and Rob Kardashian have already documented their relationship drama on Season 1 of Rob and Chyna, showcasing their ups and downs and fights over everything from fast food to infidelity allegations, so how could they possibly step it up for Season 2?
By giving birth on TV, of course.
TMZ reported that the couple are in talks to have cameras in the delivery room when Chyna gives birth to the next generation of Kardashian. Production sources say the couple will feature their daughter's birth, as well as the pair's baby showers, and the first few days after the baby is born, in an upcoming E! special. Chyna and Kardashian are rumored to be taking home hundreds of thousands of dollars for the special. A source told Us Weekly the baby is due Nov. 16, 2016, adding, "They agreed to film the birth awhile ago."
As Nicki Swift previously reported, this isn't the only milestone the couple wants to document on their series. They're also allegedly demanding a seven-figure deal to televise their wedding, despite having no date set for the nuptials.
The couple has been preparing for the birth despite having a roller coaster relationship. A source told People, "They have separate nurseries because they both wanted to prepare for the baby, but they agreed it wasn't a good idea to live together while Chyna is pregnant because they were fighting too much." As for where the tyke will sleep, the insider noted, "Their daughter will obviously stay with Chyna." Though the pair are living apart, they're not broken up, the source said. "For now, things are going well with Rob and Chyna. They are both excited to become parents together. He's wanted this for a long time."