This Is Why Bella Thorne Is In Hot Water Over Her OnlyFans (Again)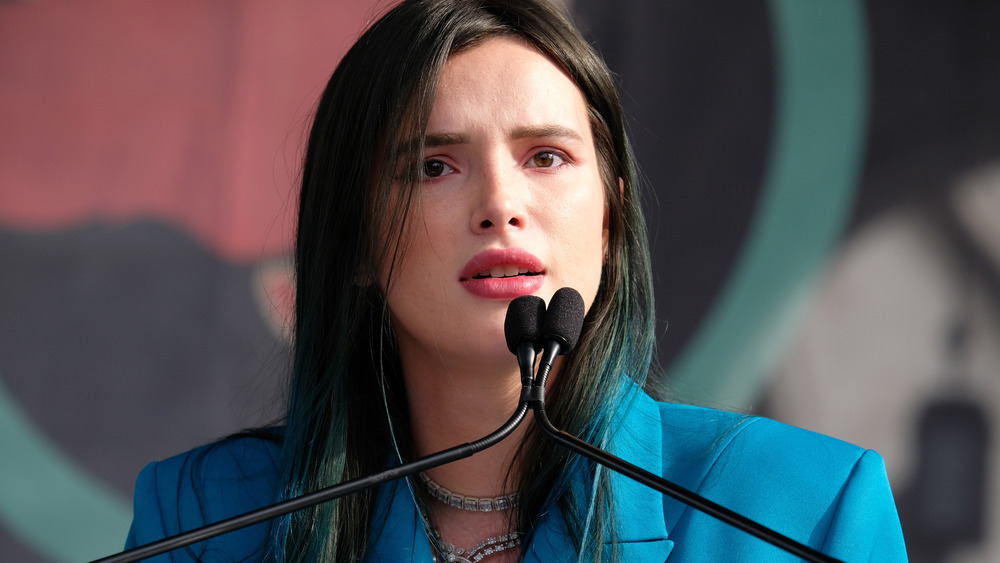 Sarah Morris/Getty Images
In December 2020, Bella Thorne found herself at the center of OnlyFans controversy, yet again. Thorne previously had people up in arms after she joined OnlyFans in August 2020, a website that's developed a NSFW reputation where users can sell their own content or pay to view the content of others through a subscription-based service. The former Disney darling sparked pandemonium after claiming she was a pioneer on the platform.
"Everyone jumping on OnlyFans but I took the hit for doing it firsttttt coooool," Thorne wrote on her Instagram Stories in mid-December 2020 (via Page Six). The actress, who doesn't shy away from scandal, later added a series of posts, writing, "Legit everyone in my newsfeed following in my footsteps. But when I was getting heat y'all were scared. This keeps happening to me hahahah."
Needless to say, Thorne's remarks sparked outrage, especially after she was slammed for taking revenue away from sex workers following a change in the platform's rules. "If #BellaThorne said she was the first to join and scam, then cause the platform to install new rules and regulations that affected workers on there, then I'd totally agree with her," one person tweeted. "I have models who run a business on @OnlyFans so as @PhillyD would say Bella Thorne is a garbage person, for ruining so many peoples livelihoods with your childish actions," another added. 
Keep scrolling to learn more about how Thorne shook up the platform.
OnlyFans seemingly changed their policy following the Bella Thorne pandemonium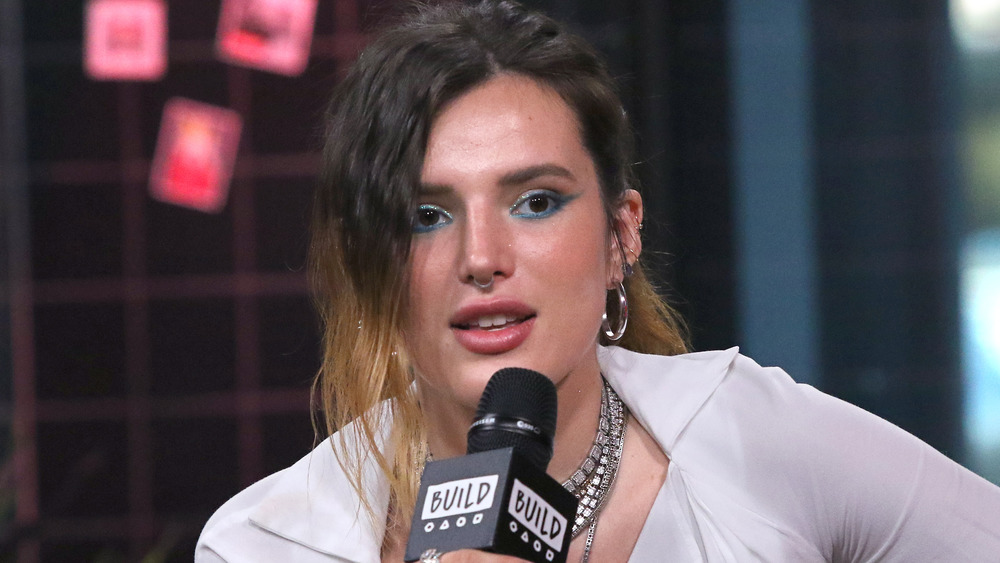 Jim Spellman/Getty Images
Originally, Bella Thorne said that she joined OnlyFans to research a new role in the summer of 2020, per The New York Times, but she ultimately ended up making $2 million in less than a week by charging $200 for nudes to her 50,000 followers, according to The Guardian. However, her nudes weren't exactly X-rated, causing users to demand refunds.
Although the platform was praised for allowing sex workers to have full control of their earnings, the attention Thorne drew seemingly caused OnlyFans to limit exclusive content to $50 and cap tips at $100. Previously, the platform didn't have payment caps at all. OnlyFans also changed its weekly payment policy to monthly, impacting those who rely on their OnlyFans income. The platform has denied the change was a result of Thorne's time on the platform, stating they were "not based on any one user," per Rolling Stone.
Despite OnlyFan's claim, the actress took to social media to address the controversy. "Remove the stigma behind sex, sex work, and the negativity that surrounds the word SEX itself by bringing a mainstream face to it that's what I was trying to do, to help bring more faces to the site to create more revenue for content creators on the site," she wrote in a series of tweets on Aug. 29, 2020. Stating that she had the best interest of the creator, she concluded, writing, "... in this process I hurt you and for that I'm truly sorry."