Bradley Cooper And Irina Shayk Discussing Marriage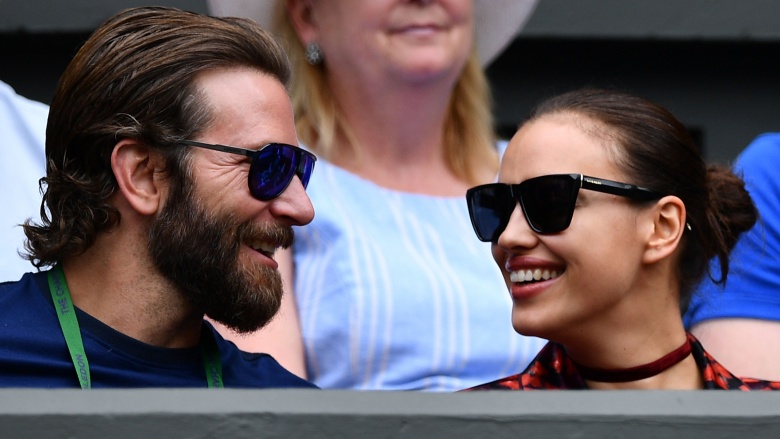 Getty Images
Are wedding bells coming for Bradley Cooper and Irina Shayk?
A source dished to E! News that Cooper, 41, and Shayk, 30, are getting ready to take their relationship to the next level. "They are in an extremely happy place between the two of them," the insider said. "They have discussed marriage and kids."
That doesn't mean the supermodel and the Oscar nominee are ready to put work on the back burner just yet, the source noted. "Bradley has been very supportive with Irina's career," the source said. "Bradley and Irina have been discussing the future more seriously lately. They plan on going on a tropical vacation for the holidays together with their families and close friends."
Cooper and Shayk got together in April 2015 and had no problem packing on the PDA. Shayk met Cooper's ever-present (and live-in) mom, Gloria Campano, that September, and was photographed walking Cooper's dogs with her. Shayk and Cooper made their red carpet debut in March 2016 at a Paris Fashion Week party. The couple has gone strong since the beginning, even though the world thought they got into an argument at the U.S. Open in July 2016 when Shayk was seen appearing to cry. (It turns out, the stunner just had allergies like the rest of us.)
However, the pair has been very quiet on social media. When Shayk posted a photo with Cooper on Instagram in April 2016. both of their heads were cut off in the shot. That discretion is unsurprising to the E! News source, who explained, "Irina and Bradley like to live a private life."
Should they get really serious, it will be the first engagement and marriage for Shayk, who previously dated soccer star Cristiano Ronaldo from 2010 to 2015. Cooper has previously been linked to a bevy of beauties, including Zoe Saldana, Renee Zellweger, Suki Waterhouse, and ex-wife Jennifer Esposito.