How Megachurch Pastor Joel Osteen Got Millions In COVID Relief Funds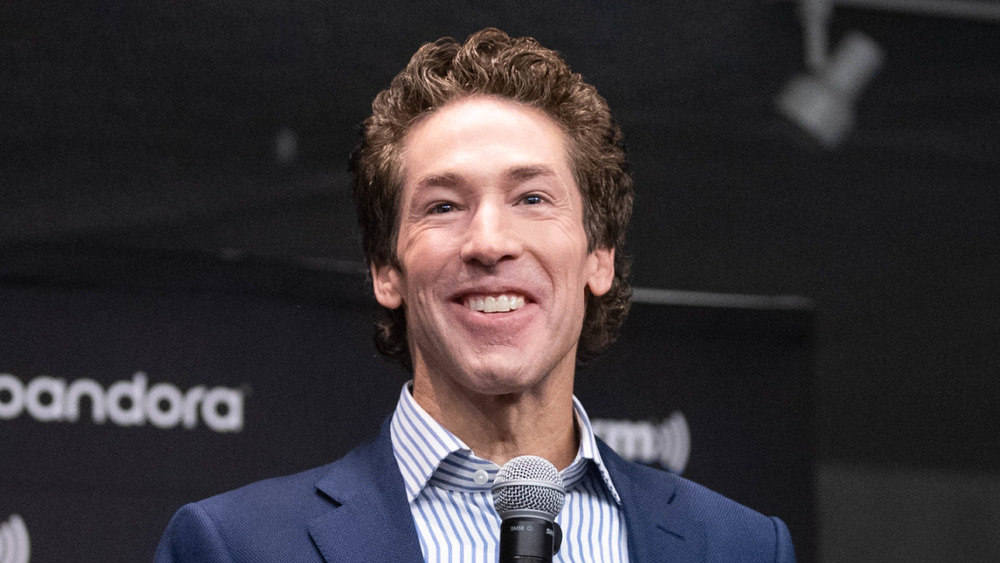 Emma Mcintyre/Getty Images
Although better days seem to be around the corner, as in December 2020, the first round of vaccines was administered to those most at-risk, millions of Americans are still grappling with the harsh realities of the COVID-19 pandemic. From the deaths of loved ones to the loss of jobs, as well as postponed weddings, the coronavirus has affected millions of people in all sorts of ways.
As many Americans hope for more relief from the U.S. government, some institutions have received a healthy helping of financial funding during the pandemic. According to NPR, religious organizations have received up to $10 billion in COVID-19 aid under the Paycheck Protection Program, which provided forgivable loans under the March 2020 CARES Act. One goal of CARES is to help businesses keep their employees paid during the shutdowns. In the case of churches, the argument is that they can't raise funds as usual due to many services and large events getting canceled.
One of those institutions is Houston's Lakewood Church, which is turning heads due to its massive multi-million dollar payment for coronavirus relief, even though earlier in 2020, the megachurch's famed pastor, Joel Osteen, reportedly denied applying for the loan, according to Law & Crime. So how did Osteen get millions in COVID relief money? Keep on reading to find out.
Joel Osteen legally secured COVID relief funds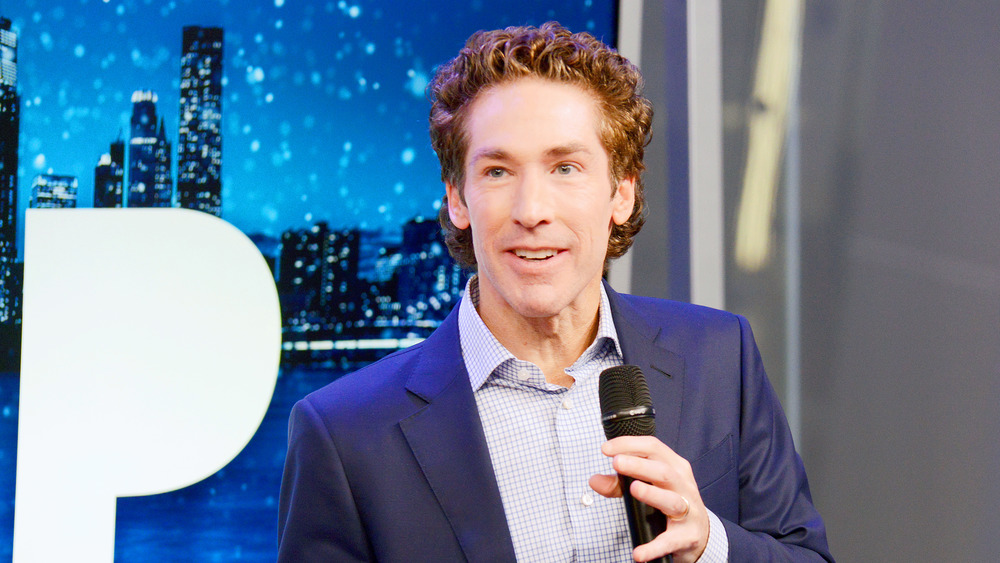 Bonnie Biess/Getty Images
Joel Osteen, who took over as the Senior Pastor of Lakewood Church after his dad and Lakewood Church founder, John Osteen, died in 1999, received a whopping $4.4 million in help through the federal Paycheck Protection Program, The Houston Business Journal reported (via The New York Post). The church is the largest in the nation, with 52,000 weekly congregations, and it received the loan in July 2020. The payment went to 368 employees, both full and part-time, according to Lakewood Church's spokesman David Iloff.
Iloff clarified the earlier controversy about not receiving funds, telling The Houston Business Journal, "Believing the shutdown would only last a few weeks, Lakewood did not initially apply for PPP assistance during the first half of the program. However, as the shutdown persisted month after month, given the economic uncertainty, Lakewood finally applied for the PPP loan and has been able to provide full salaries and benefits including health insurance coverage to all of its employees and their families."Many people have expressed their disappointment with the massive handout, particularly because Osteen Osteen is estimated to be worth $100 million. However, Iloff added that pastors Joel and Victoria Osteen are not paid by Lakewood Church. "The PPP funds do not provide any personal financial benefit to them, whatsoever," he said. 
Whether churches should receive PPP loans is a topic of debate in the United States, as its opponents argue that it violates the constitution's separation of church and state. Either way, there's a good chance Osteen will continue to generate controversy.