The Truth About Ashanti's COVID-19 Diagnosis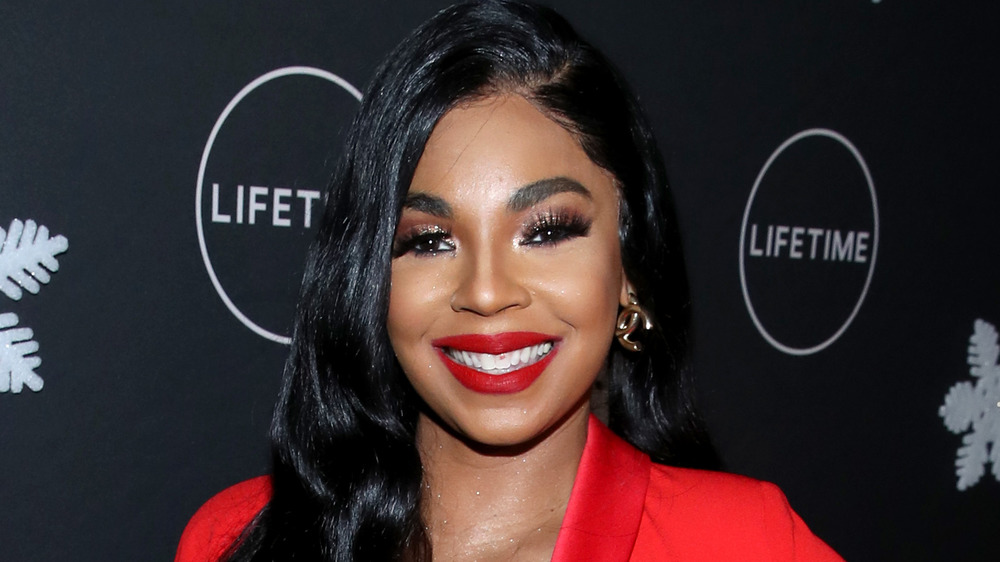 Randy Shropshire/Getty Images
It would be an understatement to say that 2020 has seen more than a few letdowns in the entertainment industry, most of which were caused by the coronavirus pandemic. Joining the long list of unfortunate events that got canceled was the Verzuz battle between Keyshia Cole and Ashanti. Just hours before the highly anticipated battle was supposed to take place on Dec. 12, 2020, Ashanti announced via Instagram that she tested positive for COVID-19. "Hey y'all I can't believe I'm saying this but I tested positive for COVID-19," the "Foolish" singer wrote. "I'm ok and not in any pain. I'm actually down to do the verzuz from my house...we're trying to figure it all out."
For those who planned watch parties and cooked excessively, the postponement of the battle left fans of both singers feeling upset. Plenty of hopeful viewers took to social media to air out their frustration of the abrupt postponement, with one eager fan tweeting, "Ashanti and Keyshia Cole battle got cancelled because of COVID... f*** covid-19." Another fan wrote, "Now after I'm done cooking, bout to chill and charge my devices for the #VERZUZ – the battle may not happen????? #DamnCorona!!! I hope you feel better, @ashanti!" 
Those who were rooting for Cole's victory in the Verzuz battle, however, were not convinced of Ashanti's positive results. Implying that Ashanti was "too scared to lose" to the "Love" songstress, critics found Ashanti's results to be rather coincidental. With that rumor in mind, here's the truth about Ashanti's COVID-19 diagnosis.
Ashanti got candid about her COVID-19 diagnosis
Noel Vasquez/Getty Images
Amid rumors, Ashanti responded to speculations of her health during a Dec. 12, 2020, Instagram livestream. "I don't know who in their right mind would think somebody would try to fake COVID," the "What's Luv?" singer said. "That's not necessarily something to play with or joke around about." 
Fans also noted that she traveled a lot during the pandemic, given that she took a trip to Africa shortly before her positive test results. "No, I did not get COVID from traveling ... Everyone that I went on the trip with has tested [negative]," Ashanti clarified. "I came home and I hugged a family member who ended up being positive. I didn't know he was positive; he didn't know he was positive, so when he went to get tested, I was like, 'Oh f***.'" Thankfully, according to Ashanti, she hasn't endured any severe symptoms — only nasal irritation and a cough. The singer also added that she received her diagnosis a day before the battle.
Ashanti's opponent, Grammy-nominated singer Keyshia Cole, joined the livestream to encourage Ashanti to prioritize her health. The "Heaven Sent" crooner said, "..I also want you to be in your best health and in your best spirits when you enjoy your flowers as well. It's not just about me. It's about both of us." The Verzuz battle between the two "Woman to Woman" singers, as of this post, has been rescheduled for Jan. 9, 2021.