The Truth About Keyshia Cole And Jeezy's Relationship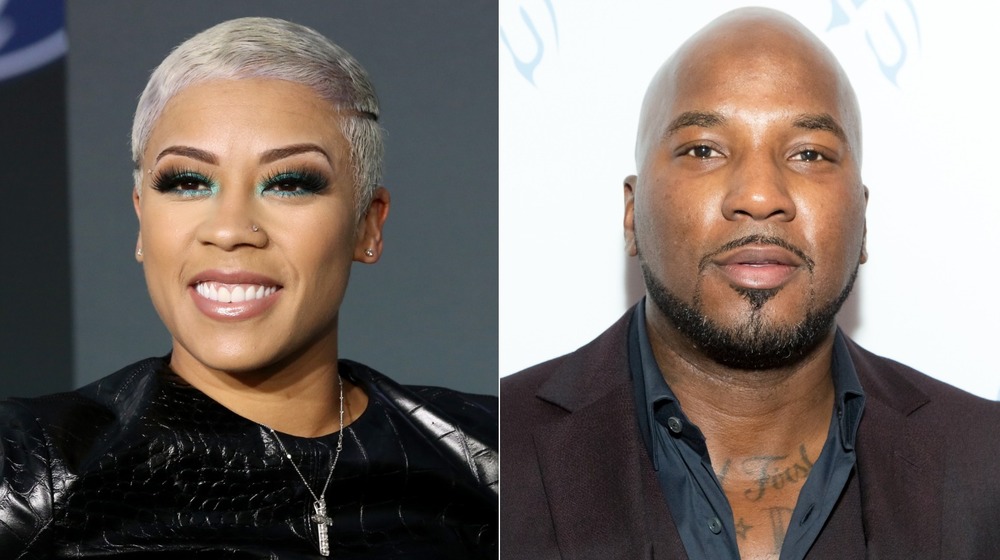 Gabe Ginsberg, Greg Doherty/Getty Images
Singer Keyshia Cole and rapper Jeezy were hot and heavy back in the day, but you might not have known it as they kept their relationship on the down-low while dating. Cole burst onto the music scene with the June 2005 launch of her debut album The Way It Is and has been a fixture on the music charts ever since. Cole has been linked to several other men over the years, including actor Tyrese Gibson, rapper Niko Khale, Bow Wow, and Birdman, and she was once married to former NBA player Daniel Gibson.
Meanwhile, Jay Wayne Jenkins, known professionally as Jeezy, started his career by signing to Def Jam Recordings in 2004 and is credited, along with fellow Atlanta-based rappers T.I. and Gucci Mane, for helping to pioneer and popularize trap music. He's reportedly been involved with several women throughout his career, but one of his most notable relationships was with Cole. The two dated from 2005 to 2007.
Jeezy and Cole may have kept things pretty quiet while they dated, but after the split in 2007, they both gave different versions as to why they are no longer together. Keep scrolling for the scoop.
Did Jeezy propose to Keyshia Cole or vice versa?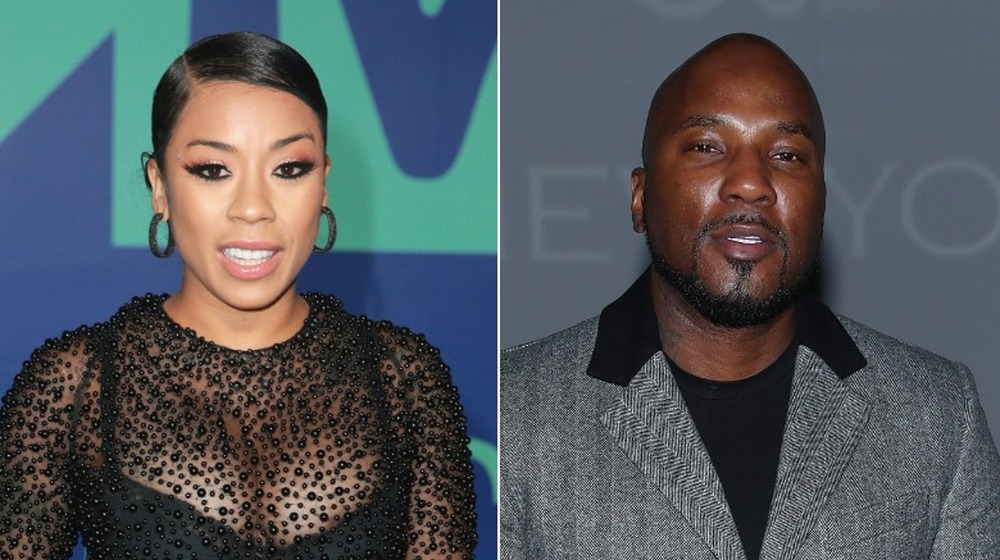 Rich Fury, Cindy Ord/Getty Images
In a 2007 interview with Essence (via Madame Noire), Keyshia Cole claimed that Jeezy proposed to her. "It's weird. After this guy proposed to me, I was like, dang, this is everything a woman lives for: to be married, with a ring, to be able to represent something. But for me, it was the opposite," she said at the time. "I was scared. When you get married, you become one; you don't live just for yourself anymore. I'm just not ready for that."
But Jeezy had a different take on what happened. He claimed that Cole proposed to him and, in his own 2008 interview, he said the two weren't even that serious: "To be honest, it was more what she wanted. She was cool and we had a cool friendship. The media made it out to be something crazy. We kicked it. We hung out. Thing is, you can't be cool with somebody you wanna be cool with [without the media thinking it's a relationship]... I was grown enough to tell her, Look baby, that isn't what it is right now."
Whatever differences they had surrounding their split, it seems that Keyshia Cole and Jeezy are in a good place. Jeezy is now engaged to The Real co-host Jeannie Mai, and Cole congratulated him during an interview with The Shade Room. "I'm super proud of Jeezy and Jeannie. She's a sweetie. She's always been sweet," Cole said. "But I'm super proud of the fact that he actually has taken that step to love openly... I'm super happy for both of 'em actually."