The Truth About Gucci Mane And Jeezy's Beef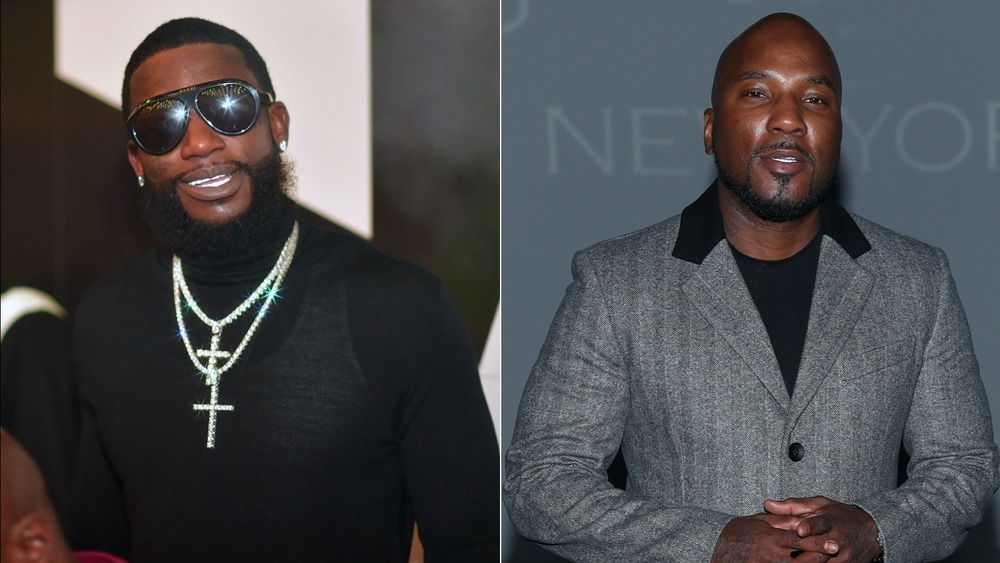 Prince Williams, Cindy Ord/Getty Images
Considering the history between Gucci Mane and Jeezy, the idea of the two ever being in the same room with one another seems impossible. Fortunately for fans of either rapper, the two Dirty South rappers finally hit the stage, head to head, in their own Verzuz battle on Nov. 19, 2020. Many believed that the next installment of the successful quarantine series was a hoax due to Gucci originally declining the offer, but the announcement of the battle came on Nov. 15, 2020 via the Verzuz Instagram page.
Since then, we've seen some playful yet serious shade thrown between the two rappers via social media. Jeezy prepped his fans early in his Nov. 17 Instagram post. "Big Snow baby, it's time baby. It's time," the "Put On" rapper said as he flexed his suit game. "We ain't come to play. Don't make me break that black bandana out." As for Guwop, he had a few words of his own for Mr. Snowman in his own post. "Is fashion a part of the Verzuz? Because I'm gonna have that s**t on tomorrow," the self-proclaimed East Atlanta Santa said in his video. "If buddy still have that same funny a** shirt and that dumb a** hat he had on that g**d**n album cover, I ain't doing it."
Hip-hop lovers everywhere are excited to watch the "Icy" duo settle their differences through the music. If you're wondering what led to one of rap's longest-standing cold wars, read on!
Gucci Mane and Jeezy's collaboration caused their beef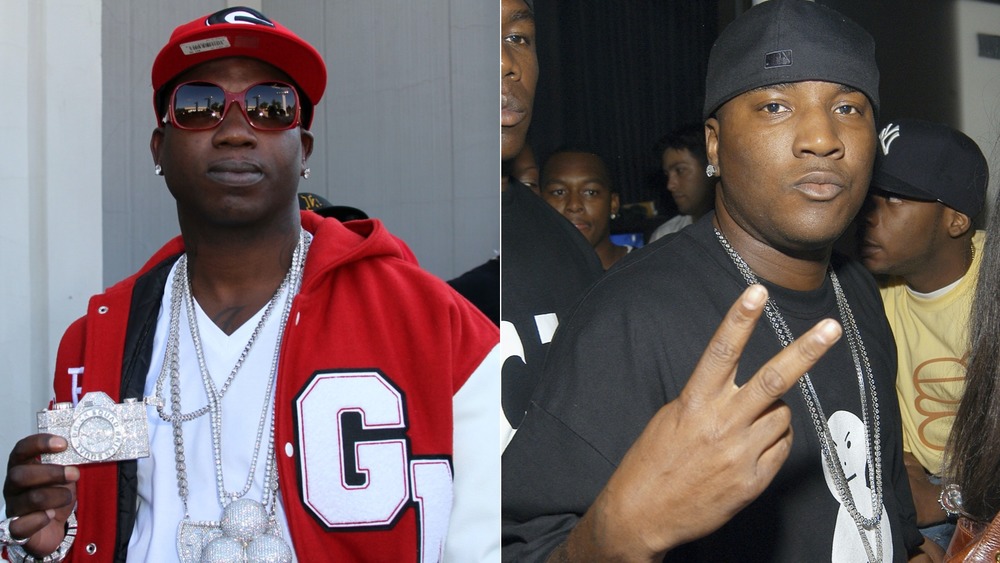 Taylor Hill, Ray Tamarra/Getty Images
The long-standing beef between Gucci Mane and Jeezy dates back over 15 years ago when they collaborated on "Icy" in May 2005. While it wasn't their first time collaborating on a track within that month, the two Atlanta rappers couldn't agree on who would have ownership rights for their respective debut albums, per Revolt. The track would eventually be included on Gucci's debut album Trap House. "Icy" went on to peak at No. 46 on the Billboard's Hip-Hop/R&B chart, and in turn, left a huge cultural impact on southern rap.
Gucci enjoyed the fruits of his labor — Jeezy, however, was not having it. Still upset over not having ownership of the collab track, Jeezy put a $10,000 bounty on the "Freaky Girl" rapper's chain on his song, "Stay Strapped." In the song, Big Snow makes it clear for all the trappers to stay alert, rapping, "I got a bounty on that sh**, n****. 10 stacks. So if he come to your town, and you just happen to snatch that motherf**** off his neck, I'm gonna shoot you the 10-stack, man. So I can cremate that motherf*****."
Never scared of a challenge, Gucci fired back and let Jeezy know that the beef was far from over. In his own diss track titled "Round 1," Gucci says, "That n**** Young Jeezy, man. That n**** fake." The beef over the song would get serious, resulting in blood being drawn between both their entourages.
Gucci Mane was arrested for murdering Jeezy's associate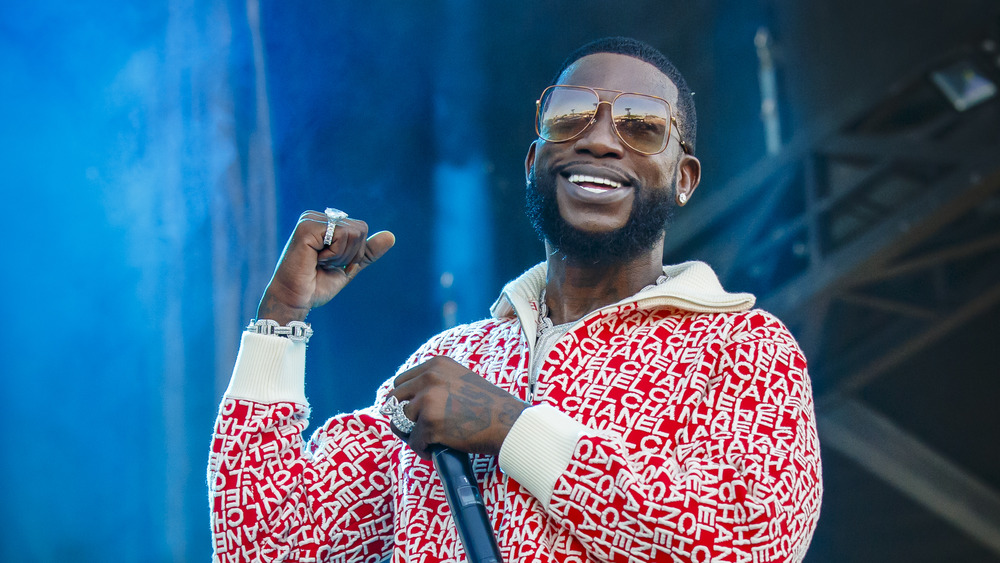 Mark Horton/Getty Images
The petty beef over a song would escalate into a bloodbath after Gucci Mane became a victim of a home invasion and attempted robbery in May 2005. According to witness reports given to Gucci's lawyer, per MTV, the "Lemonade" rapper visited a friend when five men broke into the home and assaulted him. When the men threatened to shoot him, Gucci grabbed his pistol and fatally shot one of the men. The man shot was later found near a school and identified as Henry Clark III a.k.a. Pookie Loc, an artist formerly on Jeezy's Corporate Thugz Entertainment label. Jeezy, however, denied any involvement.
On May 19, 2005, Guwop turned himself in to DeKalb County police, facing murder charges. During a phone interview while detained, Gucci insisted he is not a murderer. "I just want to let everyone know I'm not a murderer. I was upset. I was scared a little bit, but I had to do what I had to do," Gucci said. "You gotta be a man about it. I'm not a bad person. I have remorse for everything that happened." In January 2006, the shooting was determined an act of self-defense, and Gucci was acquitted, per Complex.
Several diss tracks later, we have finally come to see the day they civilly handle their beef through their music on Verzuz. Although the peace between Gucci and Jeezy isn't officially restored, we don't expect anything less than a spicy battle between these two renowned southern rappers.