The Truth About Gladys Knight And Patti LaBelle's Relationship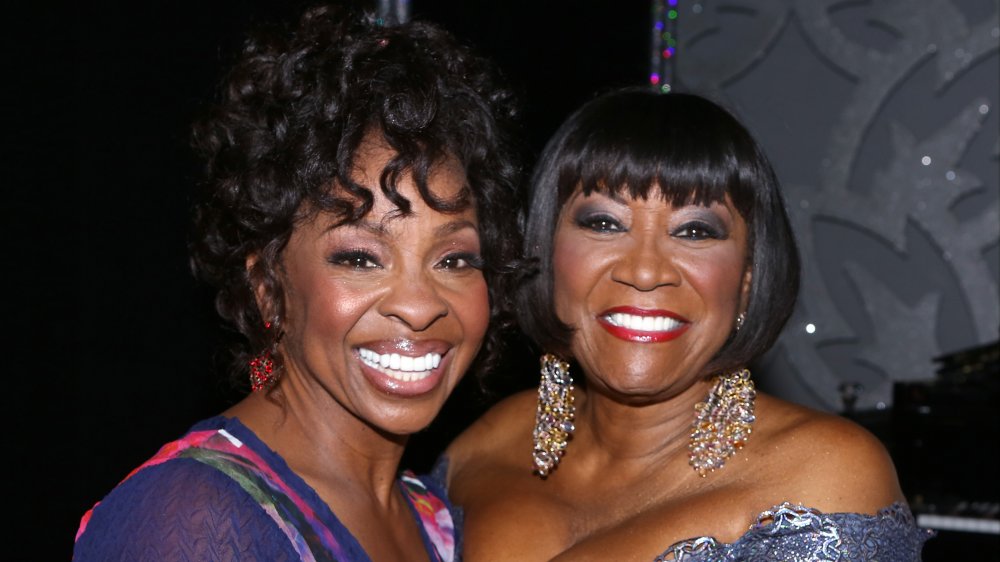 Walter Mcbride/Getty Images
Gladys Knight and Patti LaBelle's Verzuz battle in September 2020 was a celebration between the longtime friends. The two legendary soul singers reunited for the first time in ten years to play a series of hits spanning their respective 60-year careers.
"This was like a meet-and-greet that we both wanted," LaBelle told Entertainment Tonight. "This was the best thing that could have happened to me." Knight was quick to agree and remind her that is was the best thing "To us, girl!" Knight revealed that it was her son who inspired her to do the Verzuz battle with LaBelle, so the women came together and "made it work."
In 2014 the pair shared the stage at the Tony Awards alongside singers Fantasia, Jennifer Hudson, and the cast of After Midnight. After decades of maintaining a solid friendship, LaBelle says the "honesty" they share is what keeps things from getting catty. "And not being afraid to go behind her on the show, or her going behind me," the "Lady Marmalade" singer added in reference to their well-received battle. "You can't play or hate a good friend, and that's what she is to me."
Knight noted how long the two chart-toppers have known each other and why it felt so good to spend time with her peer. "We actually grew up together," Knight explained. "This is one of the best feelings about these kind of things that I've had ... [that's] what love is all about."
Gladys Knight and Patti LaBelle are superwomen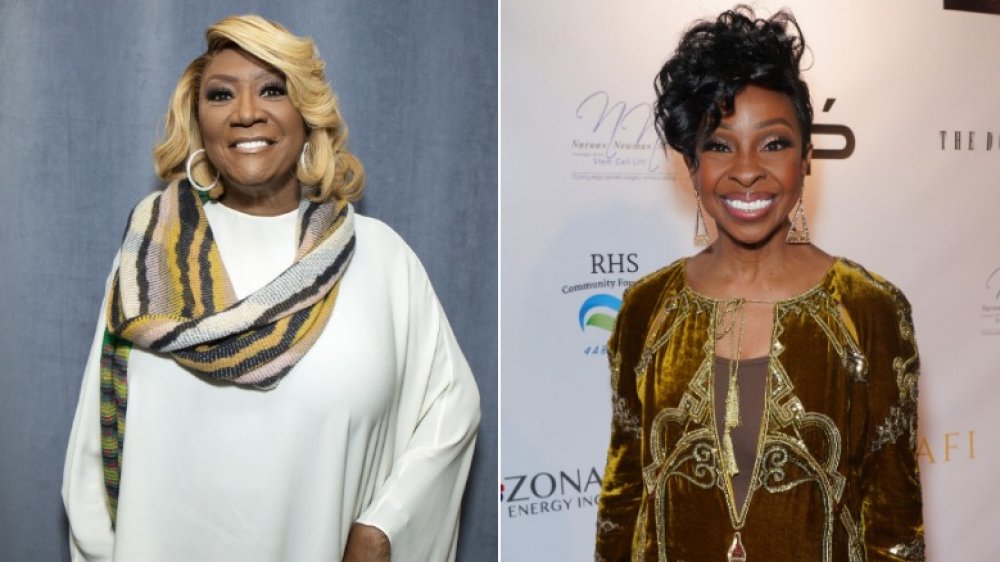 Santiago Felipe, Jc Olivera/Getty Images
The Verzuz battle wasn't the first time Patti LaBelle and Gladys Knight collaborated. The R&B veterans also worked together on the Grammy-nominated 1991 song "Superwoman." That hit also featured singer Dionne Warwick, who made a surprise guest appearance at the end of the battle to sing "That's What Friends Are For" with the ladies. 
Together, LaBelle and Knight garnered more than 600,000 viewers for their soul session, including Oprah Winfrey, Mariah Carey, Jennifer Lopez, and Alicia Keys, Entertainment Tonight reports. Some of the hits on the long list of memorable songs that were played included chart-toppers from Knight's time with the group Gladys Knight and the Pips: "I Heard it Through the Grapevine," "Midnight Train to Georgia," "Neither One of Us (Wants to Be the First to Say Goodbye)," and "Love Overboard."
LaBelle pulled out her crate of classics and had viewers jamming to No. 1 hits such as "On My Own," "If You Only Knew," "Feels Like Another One," and of course, "Lady Marmalade." While many might debate the relevancy Knight and LaBelle hold in modern times, their Verzuz battle put to rest any doubt over their legacy in music.