What Aretha Franklin Said When She Met Fantasia Barrino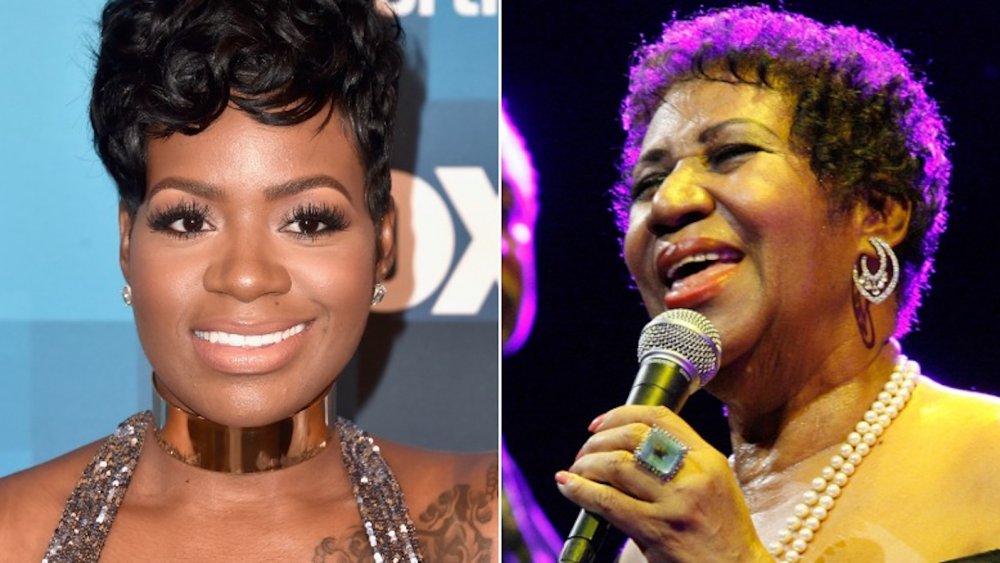 Aretha Franklin demanded nothing but "R-E-S-P-E-C-T" when she met Fantasia Barrino! 
Back in 2004, Fantasia Barrino rocked Season 3 of American Idol with her powerhouse voice and rags-to-riches backstory, besting formidable competition like Jennifer Hudson and inspiringly taking home the crown. The young mother hasn't found the sort of post-Idol fame the likes of, say, Kelly Clarkson, but her success, much like the voice America fell in love with, has been undeniable. Barrino wrote a best-selling memoir and starred in its subsequent film, has released seven studio albums to date and she's gained plenty of nods from industry giants. Even Patti LaBelle has paid tribute to the artist by performing the "I Believe" singer's songs over the years. Sure, she's had ups and downs, but Fantasia Barrino is a legend!
Meanwhile, there's another great who has rubbed elbows with the former Idol and knows a thing or two about having a powerhouse voice: Aretha Franklin. Yup, the Queen of Soul, who tragically passed away in 2018, crossed paths with Barrino at an Aretha Franklin tribute concert in 2007 in Los Angeles, per Page Six. Franklin, a Rock and Roll Hall of Fame inductee and 18-time Grammy Award winner, also saw more than her fair share of hardship, forced to deal with everything from parental abandonment to pregnancy and death before she was even a teenager. So clearly, the pair are kindred spirits, and it seems their interaction was, well... interesting. Read on for what went down when Aretha Franklin and Fantasia Barrino met. 
Aretha Franklin put Fantasia Barrino in her place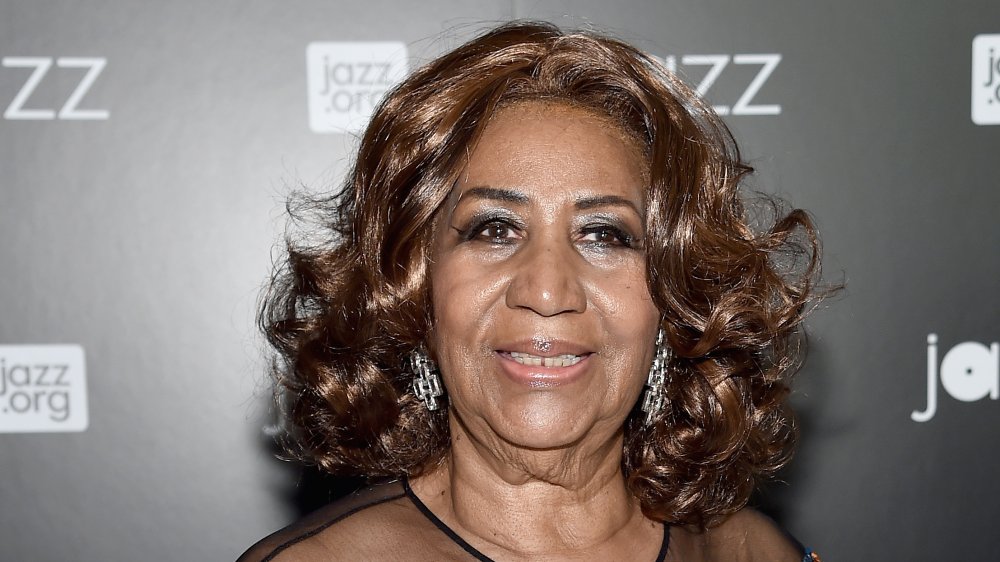 Mike Coppola/Getty Images
What happened when Fantasia Barrino and Aretha Franklin finally crossed paths? For one thing, the American Idol winner was clearly already a fan when they met at the tribute. "I was able to sing for her when they were honoring her [at the 2007 tribute concert] at the Kodak Theater in Los Angeles," Barrino told Billboard, per Page Six. "I was stupid nervous because I was the little girl that was listening to Aretha. My first cassette was Aretha Franklin." Aw!
After performing her tribute song, Barrino and Franklin were introduced backstage, and clearly, it was an important moment for the Idol star. "She walked around the room gracefully, as Aretha would do – very smooth," Barrino told the outlet. But when it was Barrino's turn to meet the icon, apparently, she did not get the warm embrace she was expecting. "She finally gets to me, and she looks at me – I'm still crying. And she said, 'You can sing – but I'm the bitch around here.'" Huh! Barrino recalled, "I'm thinking, 'Wait a minute! That's not what I was ready for!' But she was serious." Barrino then replied, confounded: "Yes, ma'am." 
That being said, it seems Fantasia Barrino, who performed an electrifying tribute at Aretha Franklin's funeral, knew exactly what she meant. "I understood exactly what she was saying... There will never, ever be another Aretha Franklin. That's what she was letting me know: 'You're good, but always know, I'm the head chick.'" Amen!