This Is How Much Kelly Clarkson Is Actually Worth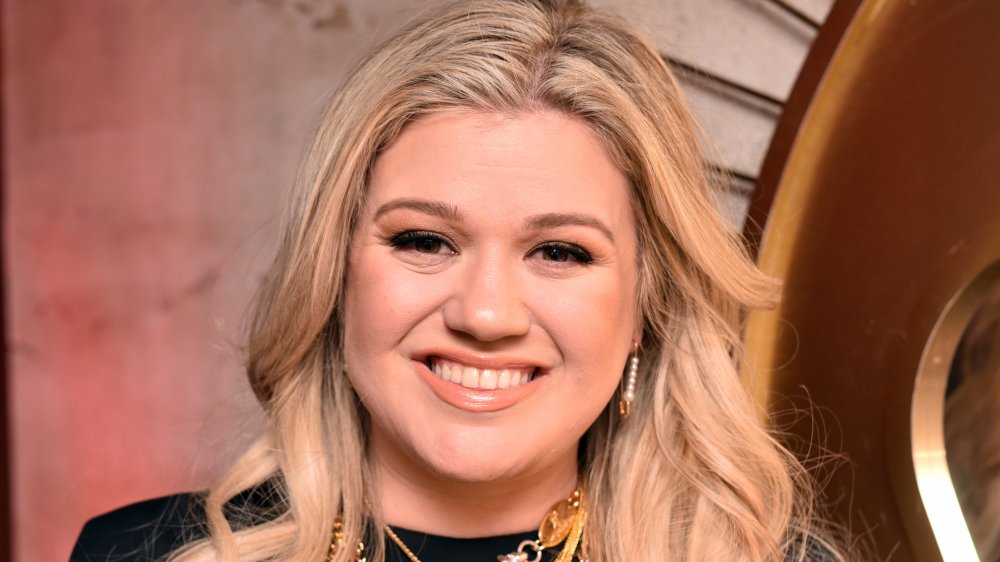 Jared Siskin/Getty Images
Kelly Clarkson's real-life story has been a roller coaster of heartbreaking tragedy and life-changing opportunities. However, even though Clarkson's journey to the top wasn't the easiest, she persevered and managed to make quite a lot of money along the way. In fact, you might be surprised to find out just how much the singer is actually worth.Thanks to albums like her debut album, which was aptly titled Thankful, the follow-up, Breakaway, and newer releases like Stronger and Meaning of Life, Clarkson has established herself as a chart-topping, money-making music industry mainstay. However, what really helped boost her bottom line was her return to reality television. Although she got her start in the business by winning the first season of American Idol, Clarkson turned down the opportunity to return to her roots in favor of a judge's seat on The Voice.
According to Celebrity Net Worth, Clarkson has made a pretty penny since joining The Voice in 2017. Over the course of her time on the reality singing competition, she has earned between $13-$14 million per season. Breaking that down, Clarkson takes home more than half a million per episode — not too shabby. Her mighty Voice salary, as well as her music sales, have helped the star rake in about $100 million over the course of her career. Granted, she's spent some of that here and there (for instance, on her $8.5 million home in Los Angeles), which is why her current worth sits at $45 million. However, she didn't always have such a vast fortune. In fact, Clarkson's path to becoming a millionaire is practically a rags to riches tale.
Kelly Clarkson had "nothing" before American Idol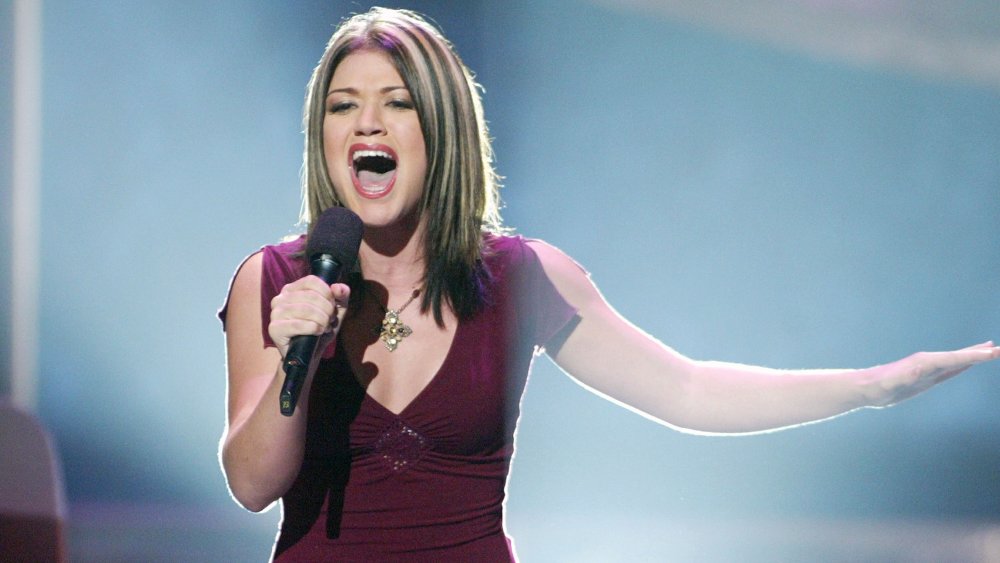 Kevin Winter/Getty Images
Kelly Clarkson might lead a charmed life these days thanks to her formidable fortune, but she didn't always have access to the kind of funds that she does today. On an episode of Spotify's The Rewind with Guy Raz podcast in November 2018, Clarkson talked about her life before finding fame on American Idol saying, "I had nothing to my name." She also admitted that she had to get a little crafty in order to even show up for the initial audition telling the podcast host, "Like, literally, I had to make that top to go to this audition. I had like no clothes, no nothing."
However, Clarkson didn't shy away from her situation but, rather, embraced it. According to CNBC, when the star stood up in front of the Idol judges, she "showed off her outfit she had made from an old pair of jeans and joked with host Ryan Seacrest, 'I'm gonna be a fashion designer if this doesn't work out.'" We'll never know if she would have indeed used her DIY talents to pursue a different profession because, of course, American Idol did work out. And thanks to her mega-successful career, it's safe to say that these days Clarkson can buy as many snazzy outfits as she likes.