The Reason Judge Judy Confronted A Man In A Hair Salon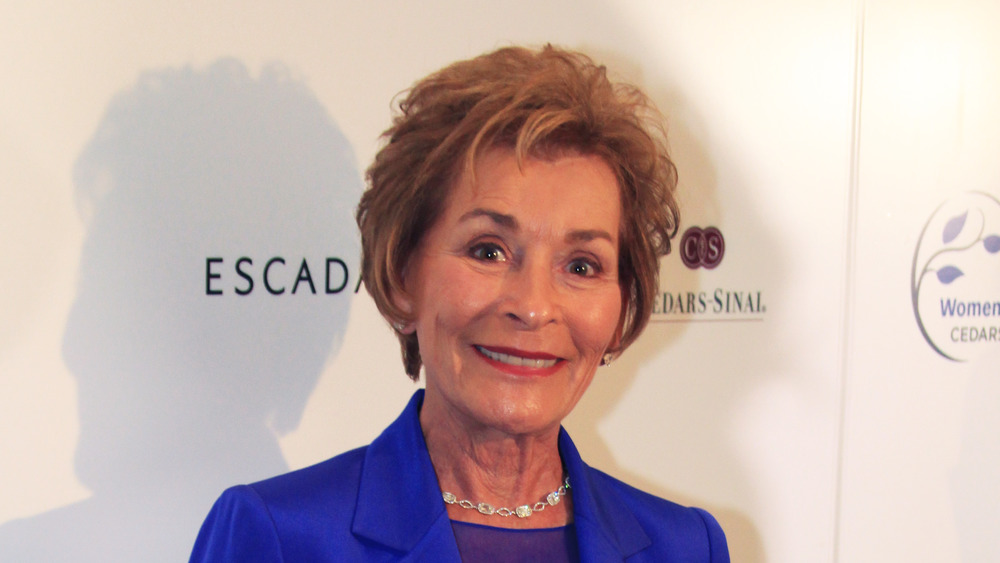 Cameron Devon/Getty Images
Judge Judy Sheindlin's personality is what has made her a fan favorite on television, but after 25 seasons of Judge Judy, Sheindlin decided it was time to move onto a new show. Her decision to end the show came after selling Judge Judy's 5,200 episode library, as well as the rights for syndication to CBS, which the network bought for $100 million in 2017 (via The Wall Street Journal). "I've had a 25-year long marriage with CBS and it's been successful. Next year will be our 25th season, silver anniversary," Sheindlin said on The Ellen DeGeneres' Show in 2020. "So what [CBS] decided to do was sell a couple of years worth of reruns. But I'm not tired."
Sheindlin has been a part of the CBS family for more than two decades and has amassed a $440 million fortune doing Judge Judy, per Forbes. The daytime TV personality is in no hurry to retire as she already has another show planned — this time for streaming audiences. Titled Judy Justice, the show will be streaming on IMDb TV — Amazon's free entertainment platform — sometime in 2021. Sheindlin has high hopes for the show, saying it "will start a new way of living in the afternoon," per the New York Post.
In the meantime though, we can stay entertained watching Sheindlin carry out some acts of social justice in her free time. Keep reading to find out how Judge Judy enforced mask rules in her personal life. 
Judge Judy's confronted someone over mask rules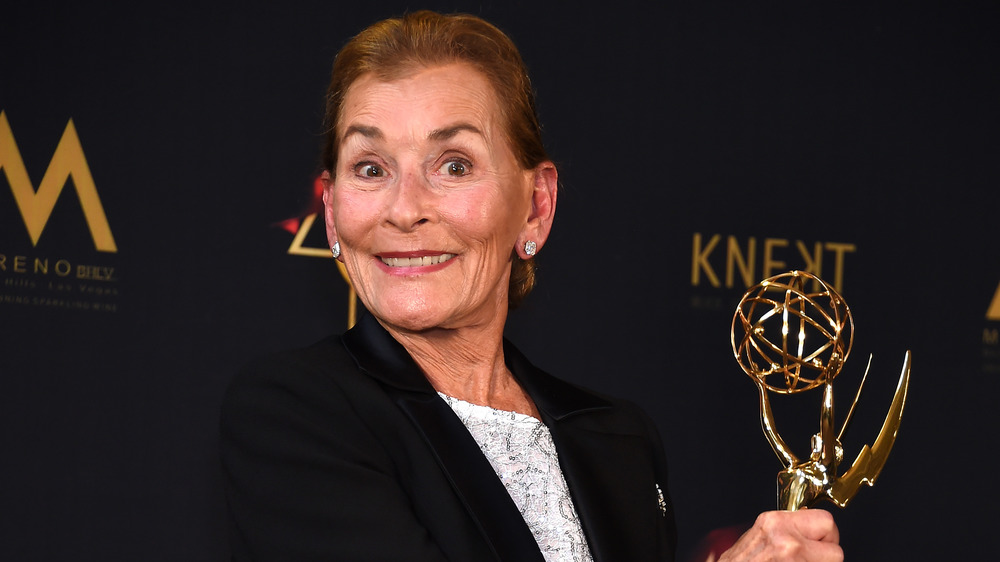 Gregg Deguire/Getty Images
Judge Judy Sheindlin is known for her stern nature and unwillingness to back down when judging on screen, and has become one of the highest-paid people on television because of just that. These traits have seemingly benefited Sheindlin in her off-screen life, too, when she stood up for herself and others about a man not abiding by COVID-19 masking rules.
Sheindlin recounted her story about confronting a man who did not wear a mask at a hair salon. "I walked up to him and he looked at me and smiled," Sheindlin told the New York Post. "I was wearing my mask with my smock on and my hair was dripping wet. I said to him, 'Do you like Judge Judy'? He said, 'Oh yes,' and I said, 'Not after today,' and I proceeded to lace into him about respecting other people and how other people are minding you by wearing a mask. I said to him, 'You must be some kind of narcissist or there's something that I don't see that makes you unique and special.'"
The 78-year-old then added that she "did [her] own Judge Judy on him" and that the man came back when she was putting her hat back on and apologized with his mask on. We wouldn't expect anything less.