The Strange Meaning Behind Shia LaBeouf's Name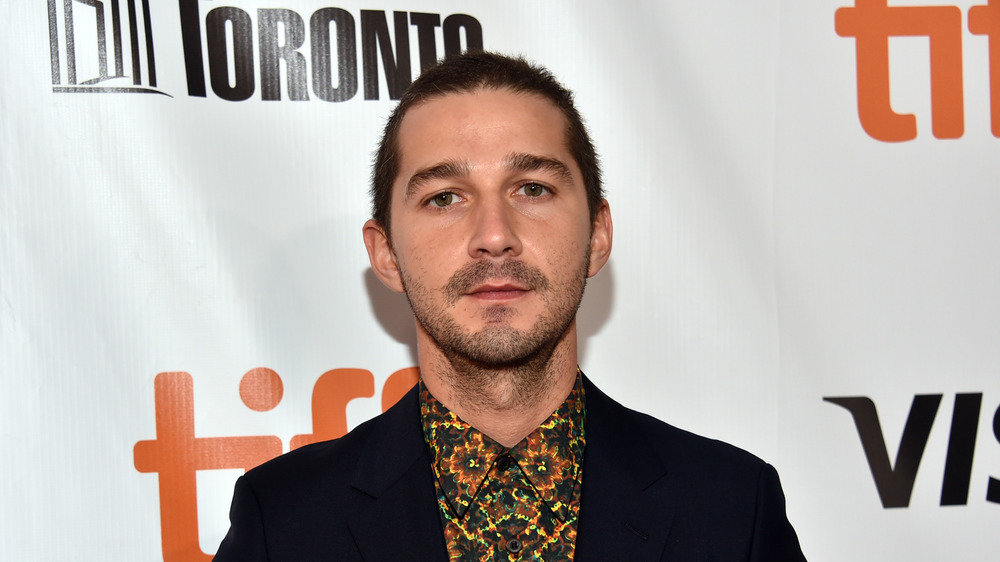 Alberto E. Rodriguez/Getty Images
For a person as unique as Shia LaBeouf, it makes sense for him to have an equally intriguing moniker. In fact, the actor's name is a reflection of his heritage — his mother comes from an Ashkenazi Jewish family, while his father is of French Cajun ancestry, according to IMDb.
The Bump defines the name Shia as "gift of God" and notes that while the name declined until around 1989, as LeBouf became more famous, the name likewise became more popular. As for his last name, La Beouf is actually the French word for "beef." While his surname may seem a little random, it was a pretty common name when the French came to Louisiana, according to Ancestry.com.
Aside from the textbook definitions, we imagine LaBeouf's name has a whole different meaning to the controversial actor. Keep scrolling to see more details on what LaBeouf's name means and why his parents gave him such a special moniker.
Shia LaBeouf once explained the meaning of his name to David Letterman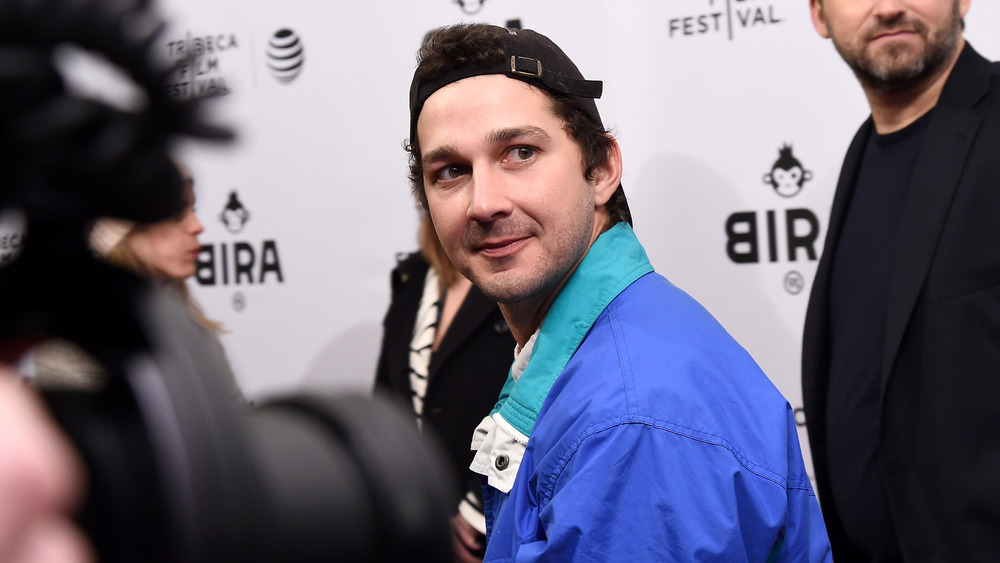 Ilya S. Savenok/Getty Images
Thanks to his unique name, and his off-screen notoriety, Shia LaBeouf is hard to forget. With his intriguing name, David Letterman couldn't help but ask the actor about it during his 2007 appearance on The Late Show. "Shia is a Hebrew name, I'm named after my grandfather, it means 'gift from God,' which is kind of sweet," LaBeouf explained to the host while promoting the Transformer franchise. "And then LaBeouf means 'the beef' so the name means, 'thank God for beef' which is kind of lame," he shared, causing the audience to give out a big laugh. "I'm running with it," he joked.
During the interview, viewers learned that his unconventional name was actually very fitting considering his family's quirky lifestyle. He revealed that his parents were "hippies" and "smoke a lot of pot." He also shared that his father worked as a clown and even trained a chicken to do tricks as "part of his act."
In 2019, LaBeouf wrote and starred in the film Honey Boy, based on his life and his unique upbringing. He played the role of his father and has since said "He knows what I really see him from the inside," on The Hollywood Reporter podcast Awards Chatter, adding, "Now he feels like he's given me a legacy." With a name like Shia, LaBeouf was bound to leave his mark on the world.