This Is Why Tom Holland Stays Out Of The Spotlight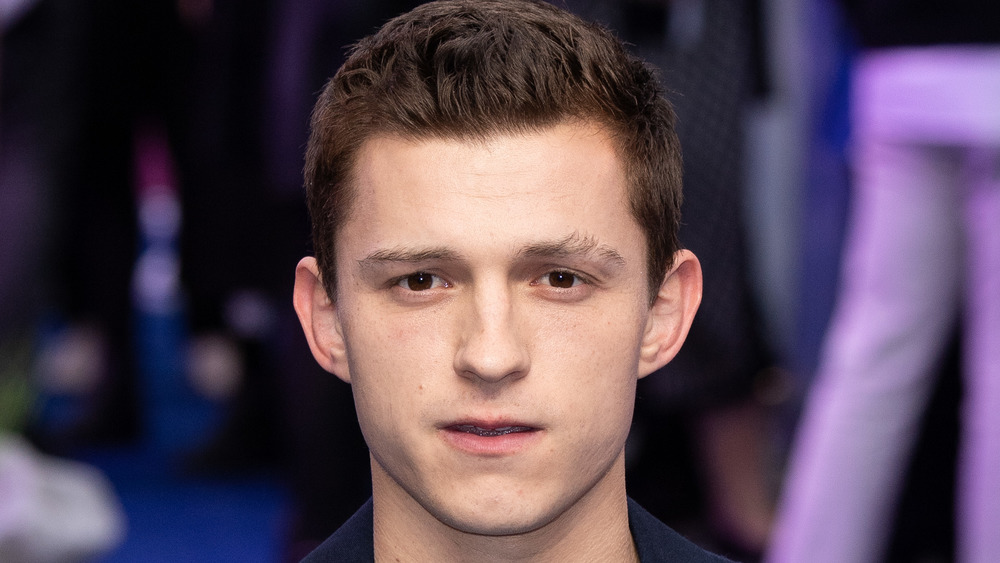 Jeff Spicer/Getty Images
Actor Tom Holland plays Spider-Man on the big screen, and just like his superhero character, the Brit prefers to remain out of the spotlight. 
Holland is no stranger to being a star, however. His first role was starring as the title character in Billy Elliot the Musical on London's West End. The actor's breakout role, though, was playing Spider-Man, first in the 2016 blockbuster Captain America: Civil War, then in several other Marvel Cinematic Universe films. This, of course, included starring roles in Spider-Man: Homecoming in 2017 and Spider-Main: Far From Home in 2019 that skyrocketed the young actor to fame.
It's also in some of those films where Holland made a lot of celebrity friends who have helped him navigate stardom. He told GQ in September 2019, "I've been so lucky that I've had friends like Zendaya, friends like RDJ, friends like [Chris] Hemsworth. Now a friend like Jake Gyllenhaal, where I can really kind of confide in them, 'cause they've been through it before."
He added that his co-stars have even given him helpful career advice, saying, "I think the best piece of advice I got or saw was how you're working with actors who are at the top of the game. Like, it doesn't get much higher than where they're at, but they're also professional and so nice and so humble."
Holland has no problem being nice and humble or making friends with superstars. The one thing about Hollywood he does have a problem with? The spotlight on his personal life.
Tom Holland says he's a 'very private person' who doesn't like the spotlight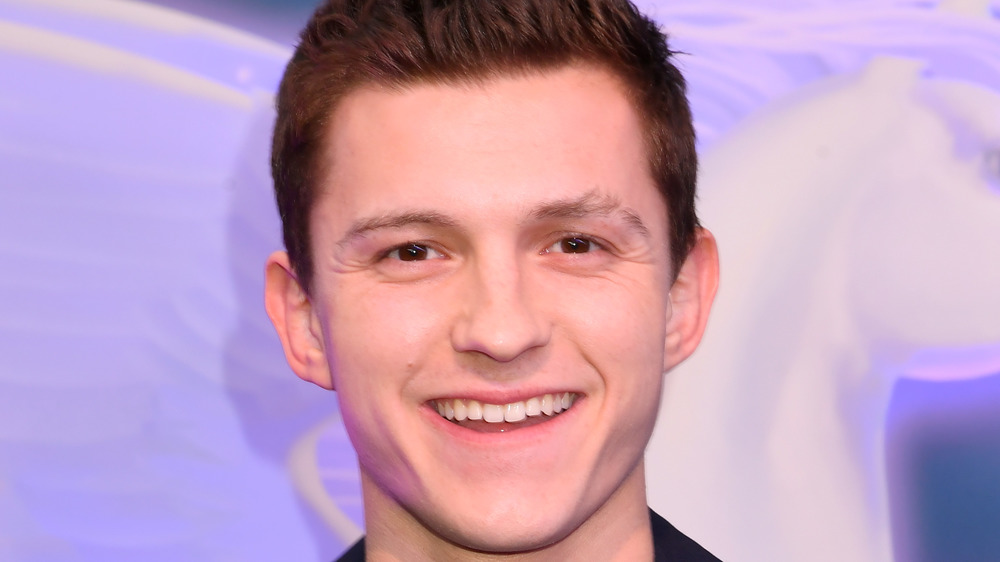 Dave J Hogan/Getty Images
Fans may not be able to get enough of Avengers: Endgame star Tom Holland, but the actor prefers to keep a low profile.
It fact, he told GQ why he stays out of the spotlight, saying, "It's just, I'm a very private person. If you do a Google Search, I'm not a tabloid person. I don't like living in the spotlight. I'm quite good at only being in the spotlight when I need to."
According to People, when photos surfaced of him out with a woman in 2019, Holland said that kind of press coverage of his personal life "was a bit of a shock to the system." He continued, "It's the first time I've ever kind of been in the tabloids. It's the first time something like this has ever really happened to me. But it's something that you look at and you go, 'Oh, well, I just don't put myself in that situation again.'"
And The Lost City of Z star has done a pretty good job of keeping his personal life private by sharing bits of it on his own terms. In July, he became Instagram official with girlfriend Nadia Parkes, after posting a photo of the actress. 
It seems like he's still figuring fame out. He told GQ, "For me, it's a reflection of a life that I don't live. And I like my private life, I like my friends, I like going out."