How Samuel L. Jackson Played A Role In Martin Luther King Jr.'s Funeral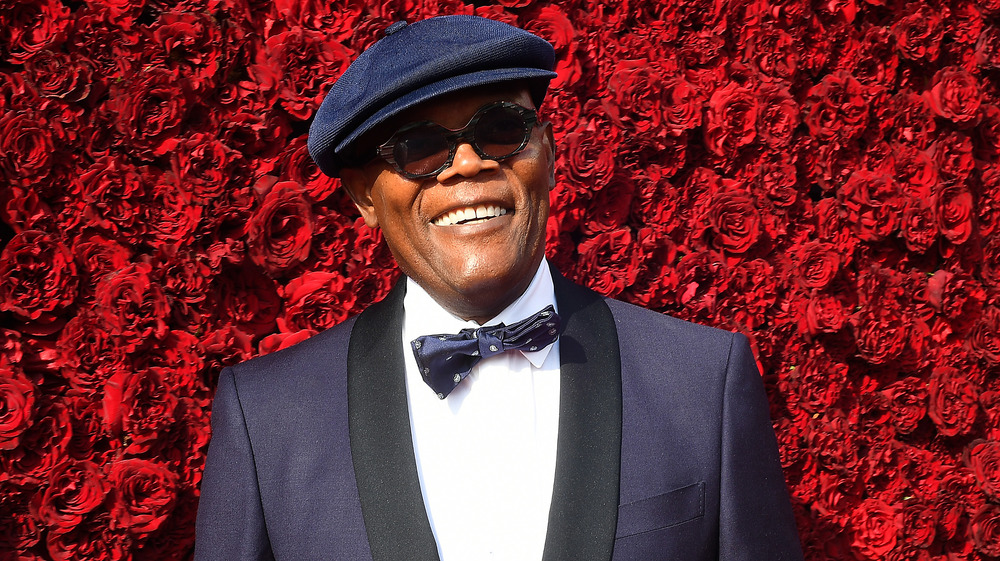 Paras Griffin/Getty Images
Samuel L. Jackson is regarded for being one of hardest-working actors in Hollywood. With appearances in a multitude of box office hits, including Pulp Fiction, Star Wars, The Avengers, and Django Unchained, Jackson has exhibited a range in acting that has kept him at Hollywood's forefront throughout his decades-long film career. As a Morehouse College alum, Jackson has expressed how important it is for African-American actors to represent the Black diaspora through film. He subsequently received some backlash in 2017 after he called out Jordan Peele's Get Out for hiring a British actor to play the lead. 
"There are a lot of Black British actors in these movies," Jackson said during an interview on Hot 97. "I tend to wonder what that movie [Get Out] would have been with an American brother who really feels that. Daniel grew up in a country where they've been interracial dating for a hundred years," The Hateful Eight star noted. "What would a brother from America have made of that role? Some things are universal, but [not everything]." Though his comments were criticized by other British actors, as noted by The Guardian, they appear to be a reflection of his upbringing and start in Hollywood. His first movie roles came after he graduated from the renowned HBCU Morehouse College and moved to New York City, Biography reported. In fact, it was during his time in college that Jackson took part in a historical event that would be seen as life-changing for many others. 
Samuel L. Jackson says MLK's funeral was 'a blur'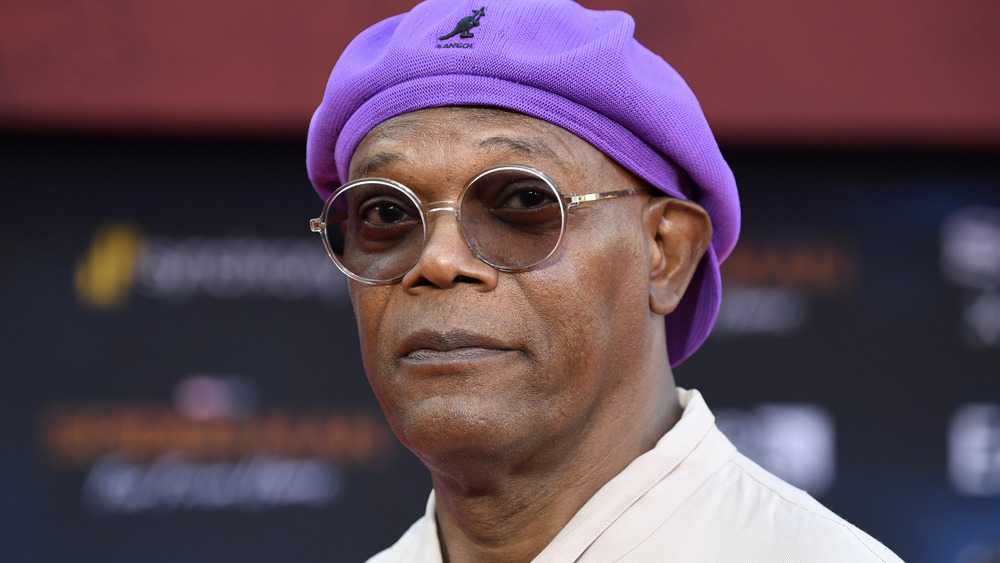 Frazer Harrison/Getty Images
Morehouse College, the private historically Black men's college, prides itself on its notable alumni. Along with actor Samuel L. Jackson, some other prominent grads include Martin Luther King Jr., Spike Lee (who cast Jackson in some of his first on-screen roles), and Lee's BlacKkKlansman star and the son of Denzel Washington, actor John David Washington, Ranker reported. 
Jackson graduated from the school in 1972, and it was during his sophomore year in 1968 when he was selected to take part in a historical event. On the 50th anniversary of the assassination of Martin Luther King Jr., Jackson recalled how he ended up being an usher during the civil rights leaders' funeral. "They needed volunteers to help people find their way around campus, and I became an usher," he told The Hollywood Reporter in April 2018. "I remember Mahalia Jackson singing. I'd been listening to her all my life, so it was great to hear her sing 'Precious Lord, Take My Hand' live. I remember seeing people like Harry Belafonte and Sidney Poitier. People that I thought I'd never see, let alone have a relationship with later on in life." Yet, while he has such vivid memories of the noteworthy Black figures in attendance, when it comes to remembering the actual funeral itself, Jackson said "it was pretty much a blur."