Tom Cruise's Latest Meltdown Explained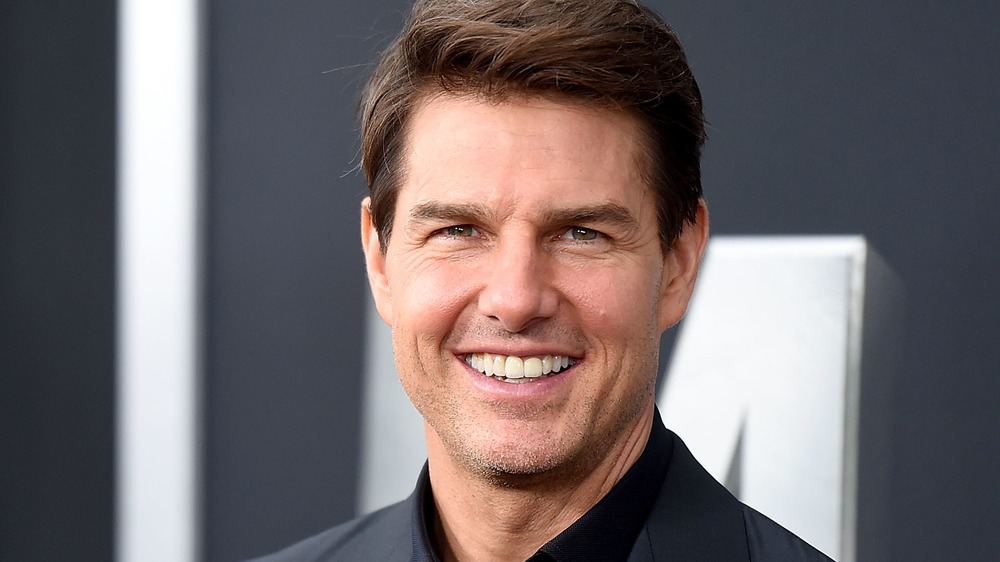 Jamie Mccarthy/Getty Images
Tom Cruise has earned his passionate reputation over the years. When the actor believes in something, he does not hold back on expressing how he is feeling. As you probably recall, during a 2005 appearance on The Oprah Winfrey Show, Cruise used Winfrey's couch as a trampoline to declare his love for his then-wife, actress Katie Holmes. Witnessing the couch-jumping, Oprah said, "He's gone. He's gone. The boy is gone" (per Us Weekly).
That same year, Cruise appeared on Today to promote his film War of the Worlds. While some may not remember the movie, most people remember the interview, which turned into a war of words between Cruise and interviewer Matt Lauer. Lauer asked Cruise point-blank whether his engagement to Katie Holmes was a publicity stunt for War of the Worlds, which did not go over well with Cruise. Lauer then grilled Cruise on Scientology, psychotic drugs, and psychiatry. Lauer mentioned that he knew several people who were helped by anti-depressants, which Cruise does not believe in. During the interview, Cruise uttered the now-infamous phrase, "You're glib." 
We can all agree to disagree on the validity of some of Cruise's past impassioned moments, but now Cruise has found himself making news again after an audiotape surfaced of him reportedly losing his mind on the set of his new action film, Mission: Impossible 7. Continue reading to learn more about what sparked Tom Cruise's latest outburst.
Tom Cruise reportedly berated the Mission Impossible 7 crew for breaking COVID-19 rules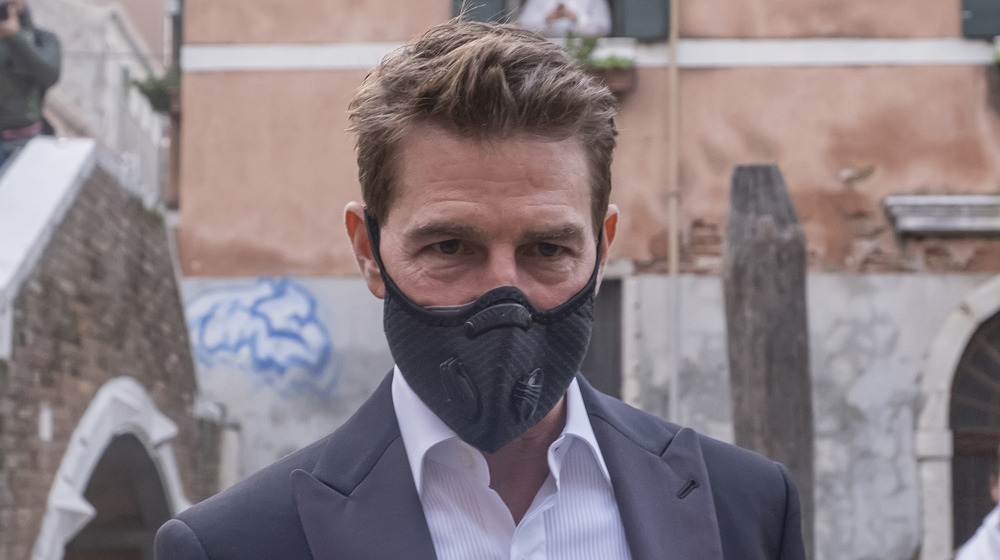 Stefano Mazzola/awakening/Getty Images
According to The Sun, the Hollywood superstar was upset because he spotted a pair of people who broke social distancing rules on the set of his next action film during the coronavirus pandemic. Tom Cruise let it rip in a profanity-filled rant branding the crew "motherf**kers" for breaking the strict rules he has in place. In the audio recording, Cruise proclaimed: "We are the gold standard. They're back there in Hollywood making movies right now because of us, because they believe in us and what we're doing." Production on the film had been previously shut down due to coronavirus.
"I'm on the phone with every f**king studio at night, insurance companies, producers, and they're looking at us and using us to make their movies. We are creating thousands of jobs, you motherf**kers. I don't ever want to see it again. Ever!" The star then continued to address the entire team and screamed that people's livelihoods were at stake if they ignored his warnings and refused their apologies. "You can tell it to the people who are losing their f**king homes because our industry is shut down. It's not going to put food on their table or pay for their college education. That's what I sleep with every night — the future of this f**king industry!"
"We are not shutting this f**king movie down! Is it understood?," he continued. "If I see it again, you're f**king gone." This is a Tom Cruise meltdown that we think Oprah Winfrey could even get behind.