What Happened To Tammy Knickerbocker From RHOC?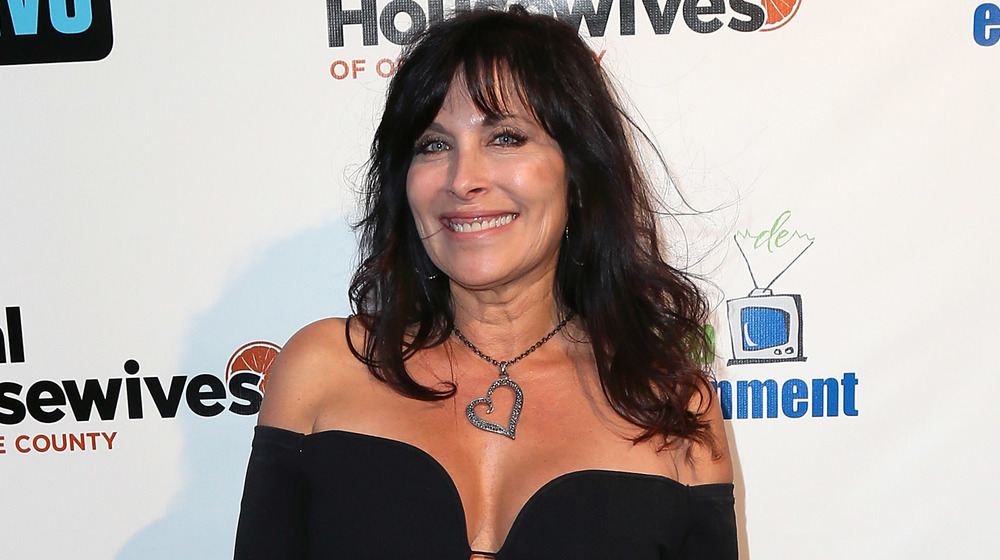 David Livingston/Getty Images
Bravoholics who want to know what happened to Real Housewives of Orange County's Tammy Knicerbocker have come to the right place. Fans of the series "may remember that she was a down-to-earth single mom of three in her mid-40s" (per Bravo). Tammy was the very first "new" housewife to enter the group of Coto de Caza ladies back in Season 2 of the franchise, and appeared to fit in easily with the other cast members. (Something that does not happen often on the Bravo hit series, mind you.)
However, after just two seasons of hanging with Vicki Gunvalson, Jeana Keough, Lauri Waring, and Tamra Barney, Tammy parted ways with the show and has since kept a relatively low profile — for a former Real Housewife, at least. For fans interested in learning what Tammy has been up to since her RHOC days, and if she still resides in the OC, we have got you covered. We decided to do some digging and find out what this early aughts reality TV star is up to today. From her relationship status with her on-and-off again boyfriend, Duff Evan, to if she stays in touch with any of the other housewives, we have got the inside scoop about this (sort of) "OG", OC housewife. Keep reading to find out. 
Tammy Knickerbocker left the show to focus on her family and career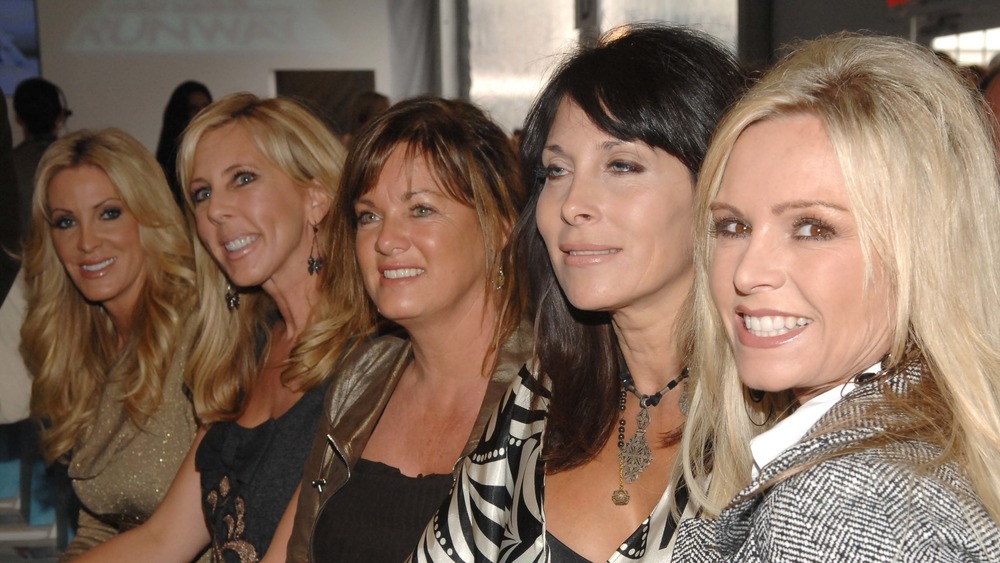 Brad Barket/Getty Images
According to Bravo, "life wasn't exactly a bed of roses for Tammy Knickerbocker." In Season 3, fans of Real Housewives of Orange County witnessed Tammy cope with the death of a family member. Bravo reported, "a month after the Season 2 finale in 2007, Tammy's ex-husband Lou — the father of her daughters Megan and Lindsey, whom she divorced — passed away from a heart attack," adding that, "[n]ot long after her ex-husband's death, Tammy took a step back and left RHOC." Tammy wanted more time to focus on her kids and on her marketing and real-estate career. Along with spending more time on her personal endeavors, Tammy also became a philanthropist. Following her exit, she started the charity Housewives for Housewives, a non-profit for the education and development for women with children.
Despite leaving the show, Tammy has remained on good terms with the group of OG housewives, especially Jeanna Keough and Vicki Gunvalson. Bravo noted that, after leaving, Tammy was still "linked" to "many of the Housewives," even handling "the online marketing for Vicki's company, Coto Insurance." 
As for her relationship with Duff Evans, who fans got to know as Tammy's on-and-off again boyfriend and father to her youngest son, Riley, it turns out not much has changed. In an interview with Yahoo, Tammy revealed the two are still close and live down the street from one another in Newport Beach, Calif. We are so glad things seem to be going well!