Chelsea Meissner Was On Another Reality Show Before Southern Charm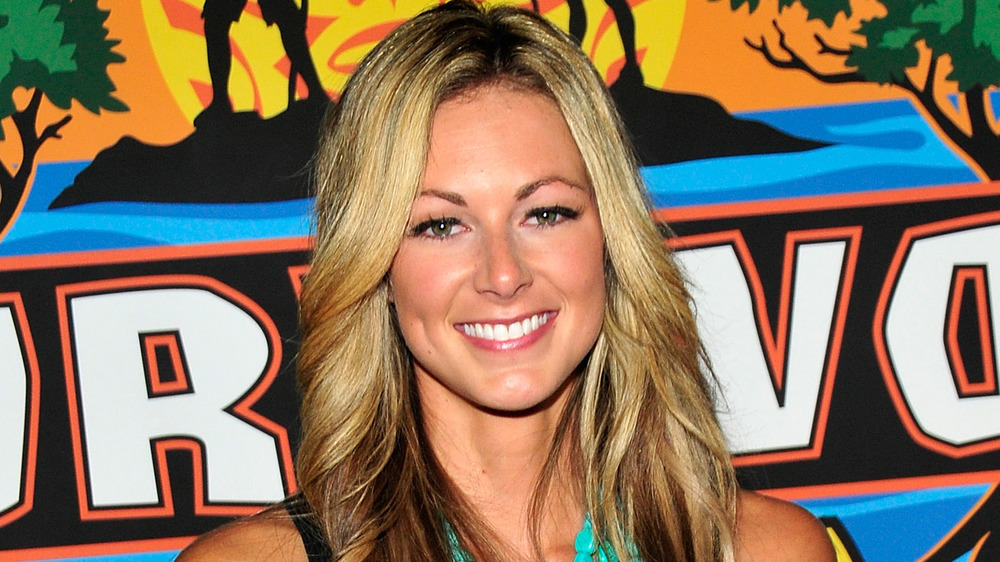 Ben Gabbe/Getty Images
Chelsea Meissner had no issue fending for herself on Southern Charm and part of that might have something to do with her first reality TV experience. Chelsea competed on Survivor in 2012, and while she didn't become the Sole Survivor, she did make it to the final three. Unfortunately for her, she didn't get any votes, per New York Daily News. Instead, her close friend Kim Spradlin won.
When Chelsea competed, she was 26 years old, according to her cast member bio. She listed golf, wakeboarding and hunting as her hobbies, with the latter becoming particularly useful while she was on Survivor. She described herself as "funny, driven, and bad *ss," terms that were equally applicable during her time on Bravo. Chelsea said she joined the Survivor cast for "the personal challenges and [to] win the money!"
She thought she would win the season because she's "extremely creative" and has the ability to turn "nothing into something." She also cited her skills in spear fishing and hunting. Chelsea said, "I am also good at making people laugh to lighten the mood," which are components of a great social game. Chelsea shared, "I'm athletic, competitive, know how to play a smart game, love the outdoors, and am easy to get along with," which, again, are attributes that Southern Charm fans can attest to. She also wanted to represent the "country girls who have a strong redneck side." 
While Southern Charm and Survivor are very different reality shows, Chelsea brought the same characteristics to both. 
Chelsea Meissner is down for another 'Survivor' season
Ben Gabbe/Getty Images
In 2012, Chelsea Meissner spoke to Celebrate Hilton Head about her time on Survivor. The show centers around an intense competition, but the cast got along very well during Survivor: One World, with Meissner commenting, "Nothing hateful happened on the show; no one is bitter." She said, "[Survivor host] Jeff Probst told us about seasons where they had to separate the cast to keep them from fighting. Our season wasn't like that. We did everything together." At the time, she said she got recognized occasionally, but "rarely in Charleston," which probably changed when she joined Southern Charm.
Reflecting on her time in Fiji, she emphasized the importance of hard work. Chelsea remarked, "They never showed how hard I worked around camp. There were a lot of lazy people out there, and I refused to be one of them. I was always in charge of hunting. Every day I went spear fishing, crabbing and chicken chasing." Of course, Chelsea was "usually successful in finding food for the tribe." She was more than prepared for that and having grown up on a farm, she knows "what hard labor is."
Chelsea's Survivor experience taught her that she can "do anything" that she wants. She told the outlet that she "will never again be scared to try something new." However, that doesn't mean she's opposed to repeating the Survivor experience. When asked about her interest in joining a Survivor All Stars season, Chelsea declared, "Hell yes!"