Hilary Duff Reveals Bad News About The Lizzie McGuire Reboot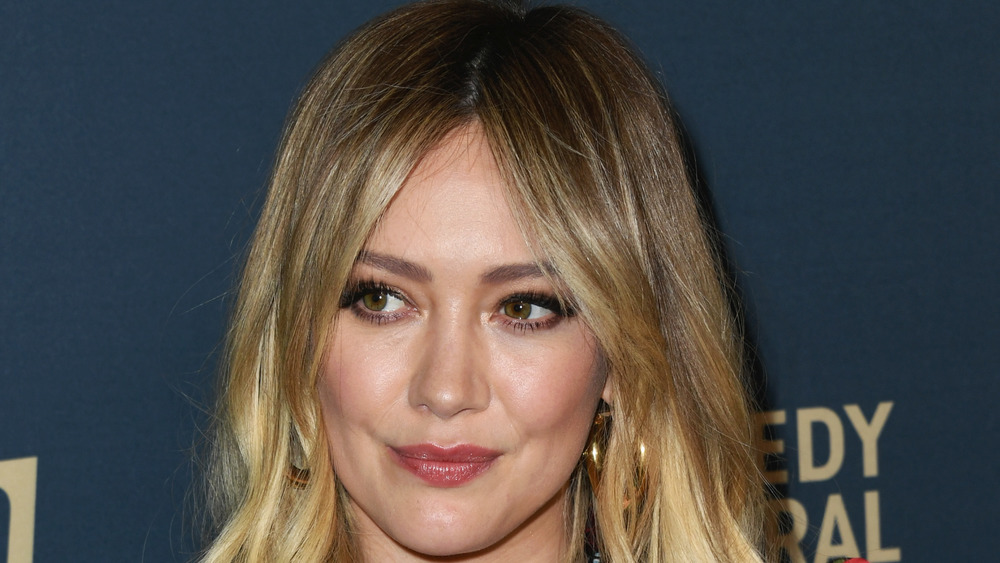 Jon Kopaloff/Getty Images
2020 is not what dreams are made of.
Fans were ecstatic to find out that Lizzie McGuire, the early 2000s Disney Channel classic starring Hilary Duff, would join the trend of beloved television series rebooted for a new generation. "Lizzie has also grown up, she's older, she's wiser, she has a much bigger shoe budget," Duff, who is a soon-to-be mother of three as of this writing, said upon announcing the reboot at the D23 Expo event in August 2019, per Variety. 
Production began in January 2020, but was suddenly halted shortly after, and it wasn't due to the coronavirus pandemic. According to Variety, the original show creator and revival showrunner Terri Minsky was fired after just two episodes were filmed, and inside sources said the issues were linked to creative differences between Minsky and Disney executives. Minsky and others involved in the show wanted a more mature version of Lizzie, but Disney wanted to keep the series family-friendly.
Duff took to Instagram in February 2020 to explain that she is still passionate about the project, but wants to "honor the fans" by giving a realistic look into Lizzie's life as a grown woman without "the ceiling of a PG rating." She ended her note by suggesting that Hulu, which is mostly owned by Disney, should take the show instead.
The show's status has since been up in the air, until now. Keep reading to learn the bad news Hilary Duff revealed about the Lizzie McGuire reboot.
The Lizzie McGuire reboot is off the table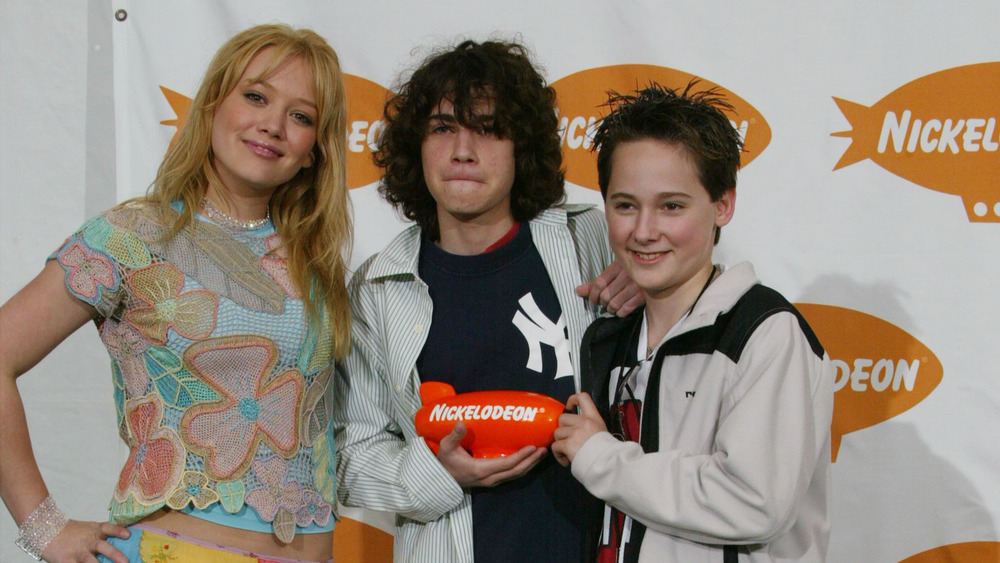 Frederick M. Brown/Getty Images
Hilary Duff took to Instagram to share sad news for Lizzie McGuire fans on Dec. 16, 2020: The reboot was officially cancelled. "I've been so honored to have the character of Lizzie in my life. She has made such a lasting impact on many, including myself. To see the fans' loyalty and love for her, to this day, means so much to me," Duff started. "I know the efforts and conversations have been everywhere trying to make a reboot work, but sadly & despite everyone's best efforts, it isn't going to happen."
Duff did not explicitly say why the show didn't take off, but she hinted that it is due to the creative differences that caused the hiatus in the first place. "I want any reboot of Lizzie to be honest and authentic to who Lizzie would be today," she explained. "It's what the character deserves." It seems like neither side was willing to budge on their ideal version of Lizzie. While she admitted she was sad, the actress concluded her announcement with a timely joke to lighten the mood. "Hey now, this is what 2020s made of," she teased. 
At the time of the announcement, Duff had other personal and professional projects on which to focus. She had just gotten back to filming the seventh season of TV Land's series Younger after being quarantined following a coronavirus exposure and was preparing for the arrival of her third child, so it seems her hands are full with or without Lizzie McGuire.