Taylor Swift Is The Highest Earning Woman In Music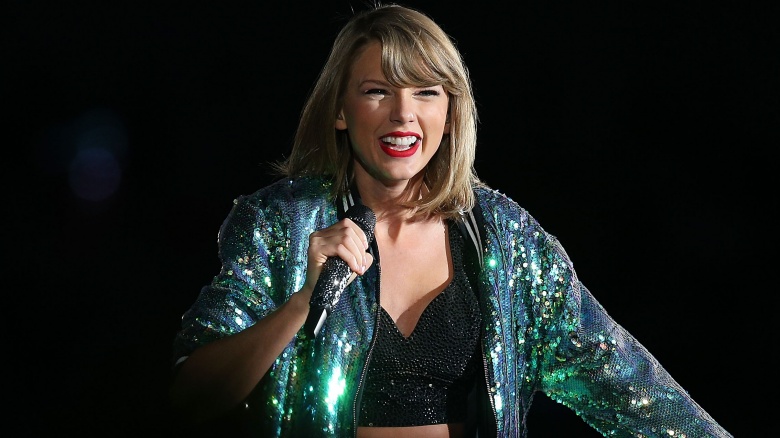 Getty Images
Taylor Swift made some serious bank in 2016.
Forbes named the "Bad Blood" singer the highest paid woman in music for the year, netting a whopping $170 million in the past 12 months. The bulk of her earnings came from her massively successful 1989 world tour, which took in a cool $250 million in sales. The rest of Swift's earnings came from album sales and singles, but mostly from her various endorsement deals, which include brands Keds, Diet Coke, and Apple.
Forbes media editor Zack O'Malley Greenburg explained, "Taylor has completely overtaken everyone on our list due to the phenomenal success of her 1989 world tour. She played nearly twice as many dates as competitors like Adele and Rihanna during our scoring period, and managed to fill stadiums—the largest type of building one can play—throughout lucrative North American markets and beyond." He added, "Touring is where music's top money makers generally score the bulk of their bucks, and Taylor is the prime example."
"She has been building her fan base for years, and that fan base crosses multiple market segments," added Entertainment attorney Lori Landew. It's this ability to appeal to younger and older audiences, and those in between, that makes Taylor such a sure bet with both concert promoters and brands who want to affiliate with her and with the community she has cultivated."
Swift earned more than double the second-biggest money maker of 2016, Adele, who netted $80 million for the year. However, Adele's earnings come predominantly from album and single sales, of which she dwarfs almost everyone else in the list. She also embarked on a sold-out tour during the year, but played fewer dates than Swift.
Madonna came in third place, respectively, with $76.5 million, boosted largely by her Rebel Heart tour. Rihanna followed closley behind at No. 4 with $75 million. Both Madge and Rihanna have branding deals with fragrances and fashion lines.
Queen Bey herself, Beyonce, landed at No. 5 thanks to her Lemonade album and Formation world tour, as well as her brand endorsements with Ivy Park, fragrances, and L'Oreal cosmetics.
Katy Perry, who topped the list last year, clocked in a No. 6. Perry's Prismatic World Tour ended last October, but she still makes bank repping CoverGirl and numerous other brands when she's not on the road.