The Real Reason Whitney Cummings Is Dyeing Her Hair Wild Colors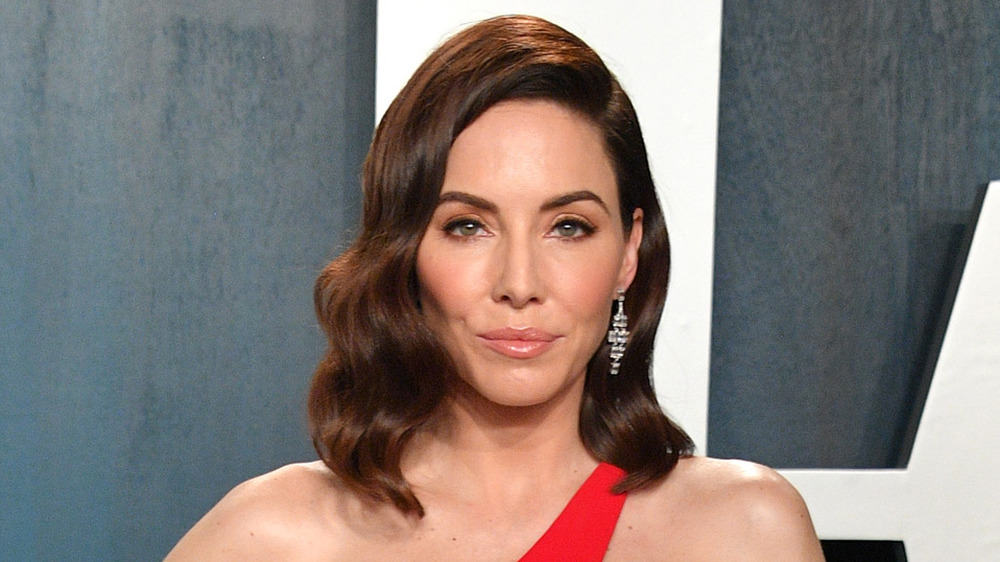 George Pimentel/Getty Images
New hair, who dis? When celebs need a change in appearance, a new hairdo is usually at the top of the list. And ever since the coronavirus pandemic began, we've seen Whitney Cummings show her true colors — hair-wise, that is. The comedian and actor has been switching up her hair shade throughout the pandemic, proving she isn't afraid to take style risks. 
Flashback to August 2020 when Cummings debuted a loud pink dye job on Instagram with the caption, "So much for me ever getting a job again." The Made of Honor star, who usually sports brunette tresses, received a lot of positive feedback from fans about the new look. One user commented, "Yes hair yes yes yes to the hair." Another wrote, "I love this hair color so much!!!!!!" Cummings' hair colors, however, are not out of a desire for change. According to the actor, there's a sweet backstory behind her wild hair colors. 
If you're curious to know what has been up with Whitney Cummings' hair, keep on scrolling!
The story behind Whitney Cummings' hair is heartwarming
Living in the middle of the global pandemic is not easy for many, no matter what type of career you have. With high unemployment rates, plenty of people are finding it hard to make ends meet. Considering those factors, it makes sense why Whitney Cummings is debuting wild hair colors during the pandemic.
During a December 2020 episode of The Kelly Clarkson Show, the comedian revealed she is constantly changing up her hair colors to financially support her hairstylist during COVID-19. "I dyed my hair pink mostly because we are in a time right now ... where so many people can't work," Cummings explained. "And my hair person can't do hair." She continued, "I was like, 'What's the most expensive thing you can do and charge me for it? Come over and let's do tests and do masks and do something expensive.'" When Clarkson gave Cummings props for being so kind, the comedian quipped, " I'm just America's sweetheart."
Cummings debuted a blue hairdo on her Instagram in November 2020, where she credited hairstylist Jess Switzer. The caption reads, "Blame it on my wild heart." Cummings just might be right about her being "America's sweetheart" (even if it was a joke). Go, Whit!