This Is Why Khloe Kardashian Called Her Family's Past Christmas Card 'Disrespectful'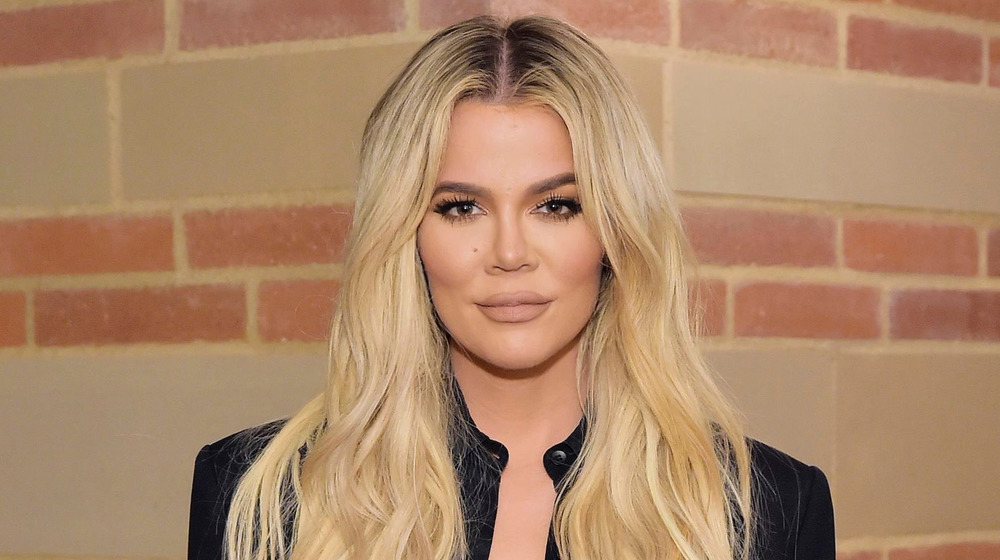 Stefanie Keenan/Getty Images
The Kardashian-Jenner clan is known for celebrating the holidays with style, and, each year, fans await the unveiling of the family's usually over-the-top Christmas cards, which in the past have featured the family dressed in leather jackets around a motorcycle and posing dramatically in a casino, per Cosmopolitan.
However, as Kris Jenner's kids have grown and had babies of their own, they have ventured into spreading the holiday cheer in their own way. For example, Kim Kardashian opted out of the 2019 family photo in favor of something less flashy. The photo was simple, with her and husband Kanye West posing on steps (presumably at their home) with their four children, all donning grey sweatsuits. 
With less than two weeks until Christmas as of this writing and no Kar-Jenner holiday card in sight, fans are becoming worried they might not see one at all. Although there is no card yet, there is some drama revolving around an old one from the early 1990s, and it has Khloe Kardashian wanting to gift her family coal this Christmas. Keep on reading to find out why Khloe Kardashian called her family's past Christmas card "disrespectful."
Khloe Kardashian found a typo in an old holiday card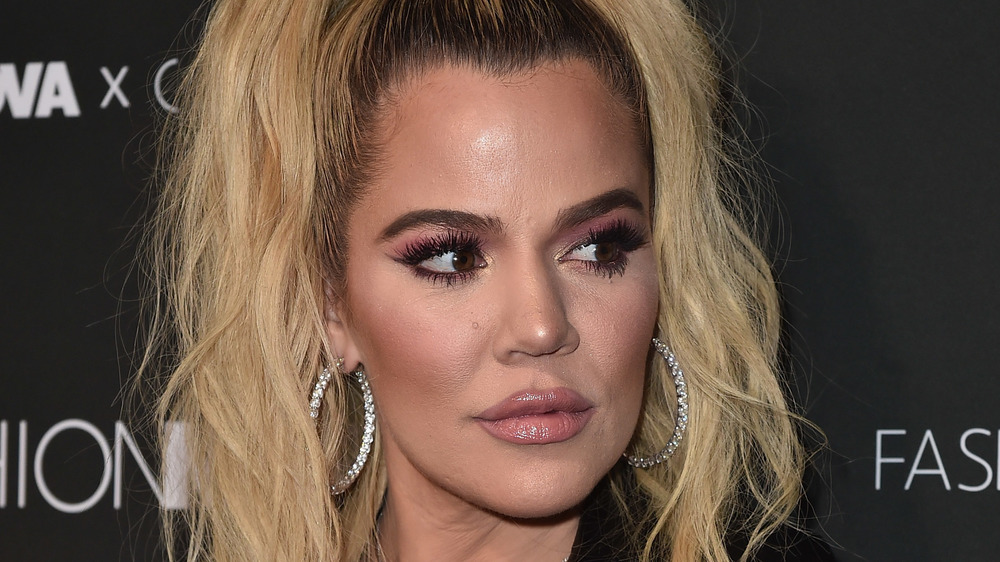 Alberto E. Rodriguez/Getty Images
Khloe Kardashian came across a 90s nostalgia Instagram account that shared a photo of the Kardashians' Christmas card from the early 1990s. The photo shows Kim, Khloe, Kourtney, and Rob Kardashian all posing around their father, the late Robert Kardashian, in formal black attire. Many were quick to notice a typo on the card, including Khloe herself. The photo has Khloe's name spelled wrong as "Kholé." Whoops!
Upon seeing the error, the mother of True shared the photo to her Instagram story and called out her family, per Us Weekly. "Wait!! @90sanxiety just pointed out the typo in my name," the Keeping Up With the Kardashians star said. "So rude! The disrespect of it all lol." Leave it up to the Kardashians to (jokingly) start drama around an old Christmas card.
Khloe has been the main source of information for eager fans about the Kardashians' 2020 holiday plans. Aside from producing a gorgeous posed holiday card, the Kardashians are known to throw a huge feast on Christmas Eve attended by their famous family and friends. After telling fans in November 2020 that a smaller version of the extravagant party is still a go, Khloe had to break the news in December that the annual gathering would not happen due to rising coronavirus cases in California. "It's the first time we will not be having a Christmas Eve party since 1978, I believe," she noted.