The Real Reason The Annual Kardashian Christmas Eve Party Is Canceled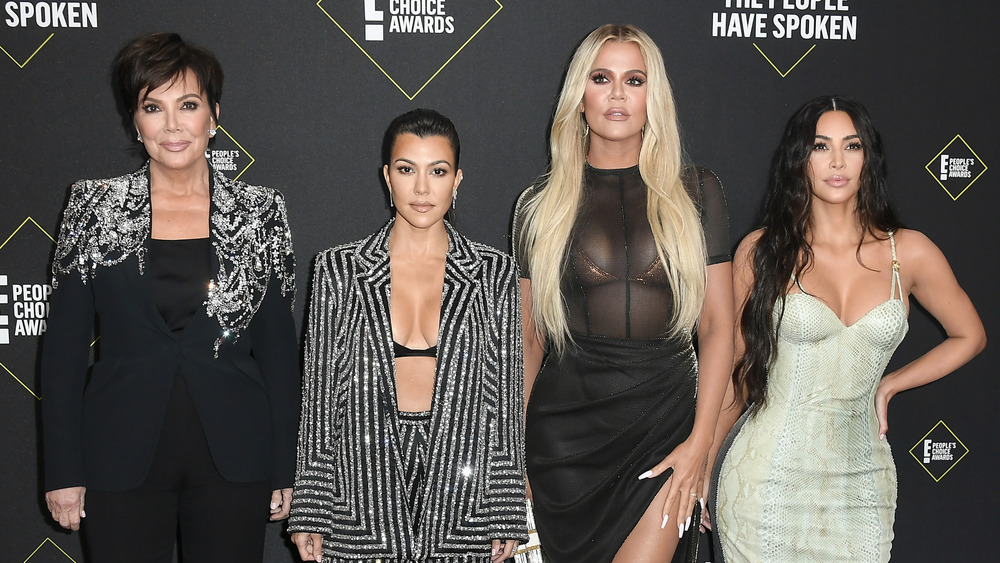 Frazer Harrison/Getty Images
Fans wait all year to gawk at the stunning fashion and laugh at the antics of the VIPs on social media, but this year, the Kardashian Christmas Eve party has sadly been canceled. The Kardashians had high hopes the annual event would go off without a hitch, and even Khloe Kardashian told a fan that they were doing what they could to move forward with the party. "I pray not! I think it will have to be way smaller obviously. And I'm totally fine with that!" Khloe wrote on Twitter in November 2020 after one follower asked if their party would go on amid the coronavirus pandemic. "But we're definitely celebrating Christmas! It will just have to be small and safe. Maybe do rapid testing before. We have to think of what is safest."
At the time, Khloe was slammed for even considering holding a social gathering of more than 10 people. "Why is it so hard for y'all to just stay home[?] not the end of the world to not have a party damn," one Twitter user replied. "I love ya Klo but is that the best use of the tests we have? So you can party? Just keep it to family. We are all making sacrifices this year," another added. Keep scrolling for more details about why the Kardashian family canceled their annual Christmas Eve bash.
Safety took precedence over the Kardashian Christmas party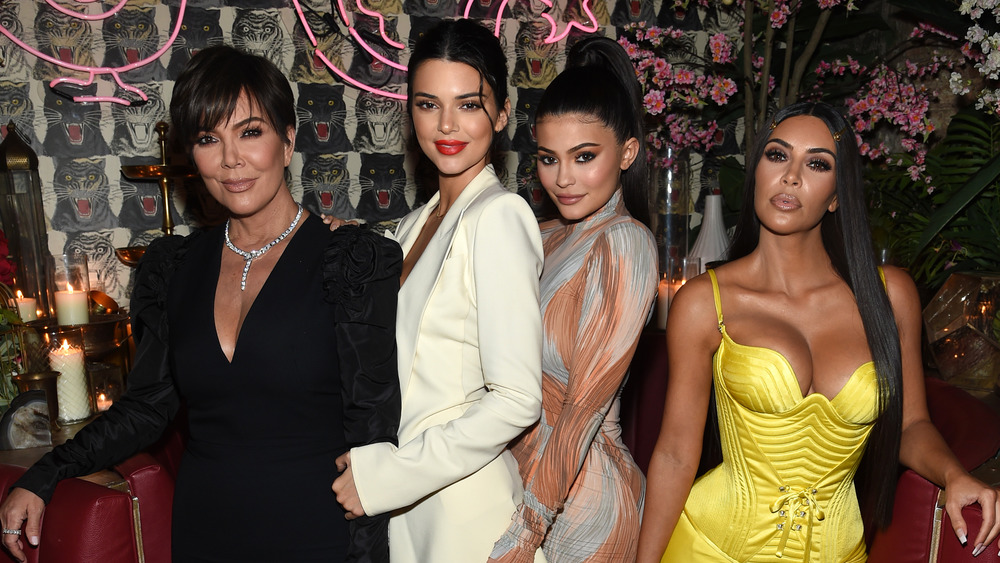 Dimitrios Kambouris/Getty Images
The Kardashians might have had their fingers crossed when it came to their annual Christmas Eve party tradition, but sadly they will have to sit this year out as a result of the coronavirus pandemic. "The Covid cases are getting out of control in CA. So, we decided that we're not doing a Christmas Eve party this year," Khloe Kardashian revealed via Twitter on Dec. 6, 2020. "It's the first time we will not be having a Christmas Eve party since 1978, I believe. Health and safety first though! Taking this pandemic seriously is a must." While Khloe is the first Kardashian-Jenner member to speak out about the canceled event, we imagine it was not an easy decision for the fun-loving family.
The Christmas Eve party cancelation, of course, comes after Kim Kardashian's controversial birthday party in October 2020. The makeup mogul flew her entire inner circle to a private island to celebrate her special day, despite travel restrictions due to the ongoing pandemic. The family was also met with criticism following Kendall Jenner's Halloween birthday bash where guests were seen not wearing masks or social distancing. Regardless of her family's behavior throughout the viral outbreak, Khloe said she's "so over 2020," in a follow-up tweet. "Next year, our Christmas Eve party is going to be so f**king fire!" she added. "Covid better be gone by next Christmas."