Lil Kim Debuts Her New Model Look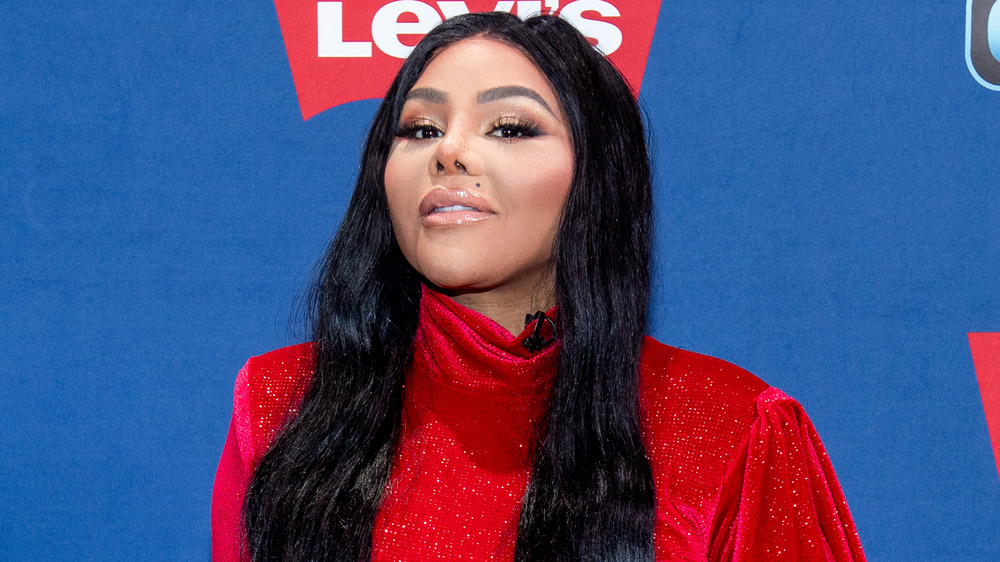 Roy Rochlin/Getty Images
Lil Kim rose to rap stardom in the mid 1990s as the breakout star of Junior M.A.F.I.A., The Notorious B.I.G.'s rap group. She cemented her place in the male-dominated rap industry with the success of her debut solo album Hardcore in 1996. The record's hit single "Crush On You" is one of her most recognizable songs to date, and for Lil Kim, the music video for it is one of her most impactful. "The 'Crush on You' video really introduced me to the fashion industry," Lil Kim said at ComplexCon in 2019, per Refinery29. "It set the tone for my career."
Besides her undeniable talent, Lil Kim's image was also represented by her ever-changing, risky looks that were filled with bold fashion choices, colorful wigs, and shiny lips. "My whole thing what I do is the image," she said in a 2000 interview. "One day you might catch me in a purple wig, you might catch me in a green wig, that's what I do. You may catch me in different color eyes, that's what I do. You may catch me with my own hair, my own eyes, that's what I do." 
The fashionable artist isn't stuck in the 90s; she continues making an impact on the fashion industry to this day, and now she has an exciting way to share her passion for fashion: a new collaboration with PrettyLittleThing. Unsurprisingly, she also debuted a new model look to go with her fabulous line, and she went "Awff."
Lil Kim stuns in her fierce new fashion line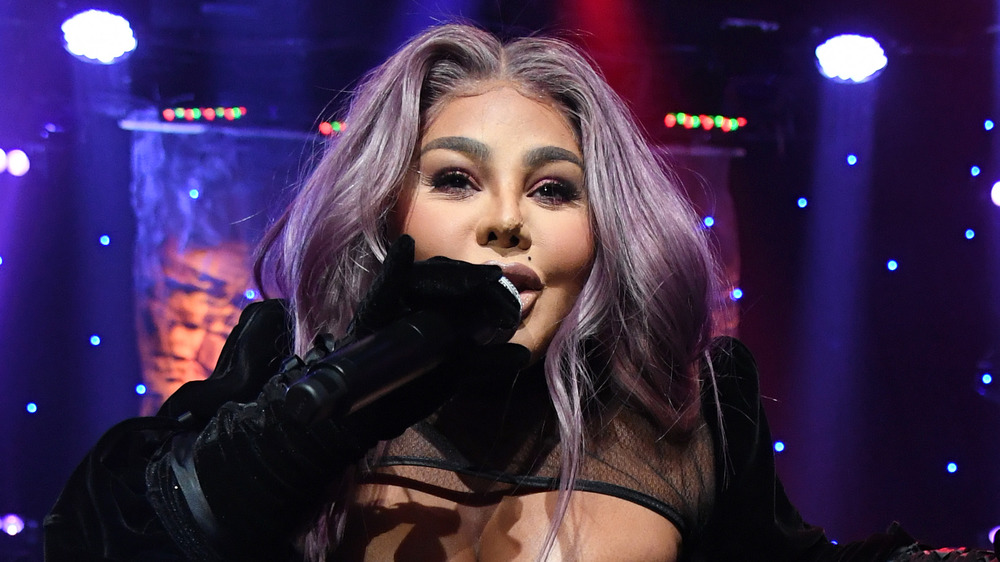 Kevin Mazur/Getty Images
Lil Kim announced on Dec. 17, 2020 that her collaboration with U.K.-based fashion brand PrettyLittleThing was live, as was her stunning new look. The legendary rapper turned on the heat with her gorgeous, long hair as she posed in her eye-catching new wardrobe. Some of her creations include a snake-print two-piece that features a skirt with a super high slit, a sparkling mini dress, and an oversized pink fur coat.
"The thing I love is that it's a little bit of me mixed with PrettyLittleThing," Lil Kim said in a press release, per People. "You guys can get beautiful looks that are so affordable. I just wanted to stay true to the PLT aesthetic and show everyone that I'm a real stylist and visionary," she added. "This whole collection was designed by me and I'm super proud of that." She claimed her outfits, which are available in sizes 4-30, are "figure-worshipping."
By the sound of it, Lil Kim probably has her whole collection in her closet ready to hit the streets. Meanwhile, PrettyLittleThing CEO Umar Kamani also had a fabulous time working with the artist. "To be working with one of the most iconic and legendary women in hip-hop has been a dream come true for me," she said.