Here's How Plastic Surgery Damaged Lil Kim's Career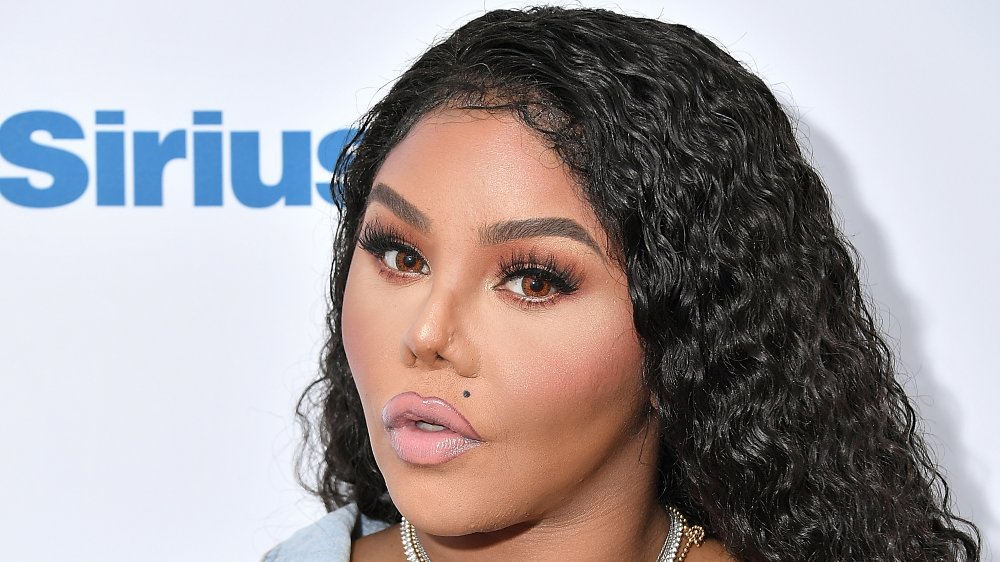 Michael Loccisano/Getty Images
Before Beyoncé, Nicki Minaj, or Cardi B, there was Lil Kim. Born Kimberly Denise Jones in Brooklyn, New York, the rapper, reality star, and actress reigned supreme in the late '90s and early 2000s in the male-dominated field of rap music. She had a string of successful albums, starting (with a bang) with her 1996 platinum debut Hard Core, which NME recently hailed as "still the greatest rap record of all time." With mentorship from her reportedly abusive boyfriend Notorious B.I.G, Kim revolutionized female rap with her debut, laying down humorous, sexually lewd verses over crisp beats that have clearly influenced all of female rap today, from Saweetie to Doja Cat. And there was that legendary MTV Video Music Awards outfit. 
The pint-sized rapstress, unfortunately, slowed momentum, winning a Grammy for her "Lady Marmalade" verse in 2001 and last charting on the top 40 in 2004 with "Lighters Up." Meanwhile, she was seemingly busy doing something else: getting dramatically obvious plastic surgery. Kim appeared in interviews and on red carpets with a smaller nose, lighter skin, larger cheeks, and other drastic alterations.
In a 2005 interview, Lil Kim, mother to daughter Royal Reign, did admit to getting multiple nose jobs after suffering a broken nose at the hands of her late boyfriend Biggie, but denied getting any other work done. Well, let's look at the sad truth behind Lil Kim's altered appearance and why this legendary rapper may have gone under the knife.
Lil Kim was often told she wasn't 'pretty enough'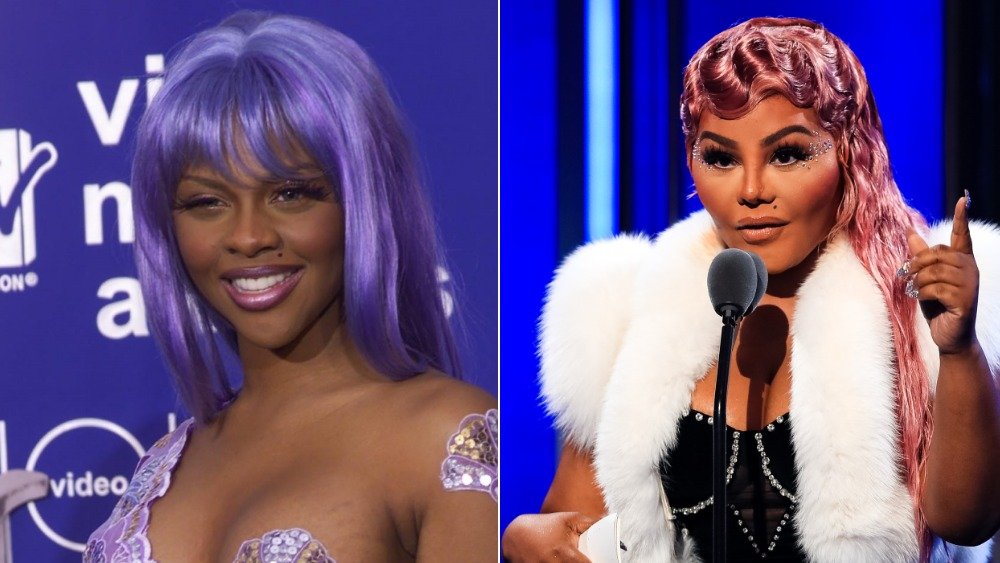 Scott Gries, Carmen Mandato/Getty Images
Though Lil Kim often brushed off surgery claims, experts disagree. "It's clear that there has been some skin bleaching. She's probably used chemicals, which contain very high doses of acids, on her face, combined with high-acid creams to lighten her skin," plastic surgeon Dr. Jennifer Levine, who hasn't treated Lil Kim, told Us Weekly. 
One tragic reason Lil Kim may have gotten so much work done? To keep up with the impossible beauty standards of the men in her life. In a 2000 interview with Newsweek, the Queen Bee of rap, who speaks in a much softer voice off-stage, said, "Men have always told me I'm not pretty enough. Even the men I was dating. And I'd be like, 'Well, why are you with me, then?'" She continued, "It's always been men putting me down, just like my dad."
This admission is heartbreaking, as not only was the star talented, but she was also naturally gorgeous. It's clear that between the pressure to look a certain way and a tough personal life (she was expelled from her home at a young age), Lil Kim was suffering inside. Page Six reported her surgeries may have caused "nerve damage," and it clearly negatively impacted the public's perception of her; sadly the opposite of her intention.
Lil Kim told Newsweek about her father, "It was like I could do nothing right. Everything about me was wrong — my hair, my clothes, just me."
No matter how much Lil Kim's appearance changes, her personality and talent remain the same. The rapper is still in the game, too — she released a brand new album in 2019, 9.