The Real Reason Nicki Minaj And Meek Mill Broke Up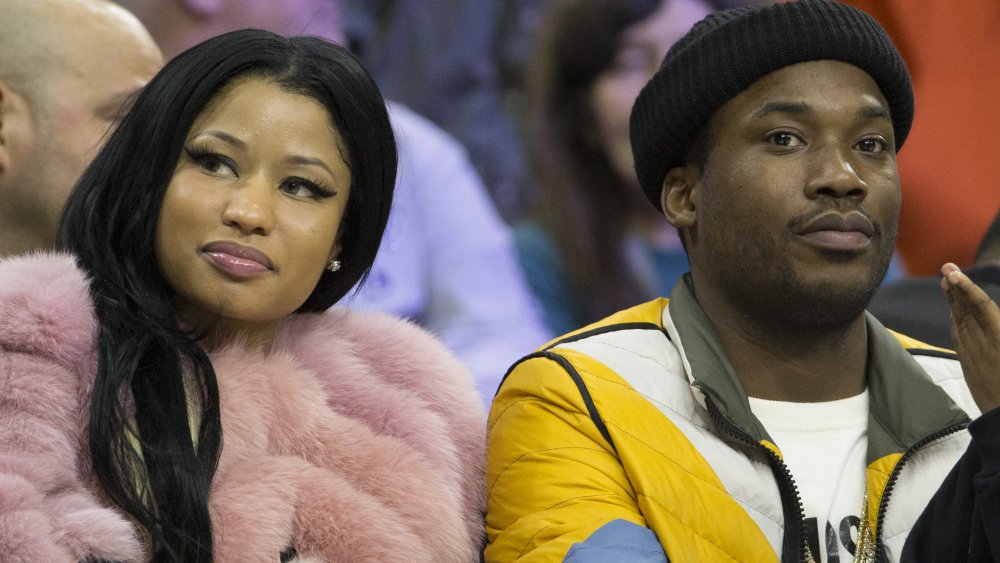 Mitchell Leff/Getty Images
Nicki Minaj and Meek Mill officially broke up in January 2017 after about two years together, per People. For months leading up to their split, fans wondered if the two were still together after they didn't spend New Years Eve together in 2016, according to US Weekly. Minaj's cryptic Instagram posts didn't exactly inspire confidence either.
In January 2017, the "Anaconda" rapper confirmed she was a single lady via Twitter, writing, "To confirm, yes I am single. Focusing on my work & looking forward to sharing it with you guys really soon." Though she didn't specify what lead to the separation, multiple sources revealed the couple hadn't been getting along for quite a while. In fact, E! News reported Minaj and Mill had a "big communication problem" with insiders saying, "They were fighting on and off for a little while about a few topics that upset Nicki."
"They had a bigger fight and then called it quits," the sourced added. TMZ later published a report alleging the "bigger fight" happened while the two were vacationing in Turks and Caicos in late 2016. Keep scrolling to find out the real reason Minaj and Mill broke up.
Nicki Minaj was the one who ended the relationship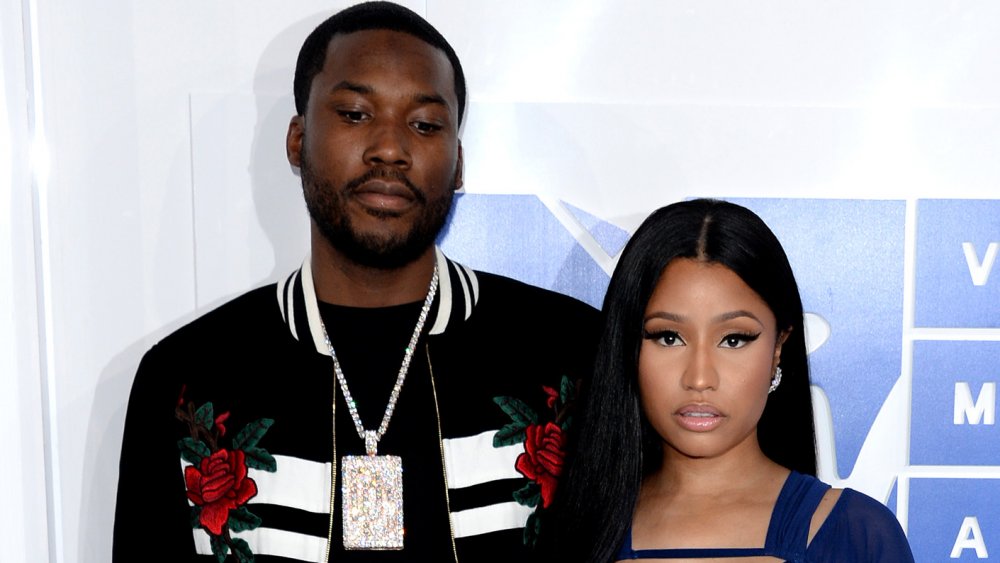 Anthony Harvey/Getty Images
According to TMZ, Meek Mill and Nicki Minaj broke up after a "nuclear fight during her birthday weekend" in Turks and Caicos in late 2016. Sources told the outlet that the reason the pair "weren't getting along" was because the rapper opted to spend a chunk of time with his friends instead of paying attention to Minaj. She reportedly went "nuts on him," which led to a heated argument and him leaving Minaj behind on the island. TMZ reported she said "Screw this," and ended the relationship right there and then.
An E! News source also confirmed Minaj was the one to end relationship, but revealed that there was a possibility the two could get back together. The insider explained: "She can't predict the future, so getting back with Meek could happen down the road again, because even with fights, she will always have a love for him."
Months after the split, Mill opened up about his split from Minaj during an interview with Philadelphia's Power 99 radio show (via Entertainment Tonight). He told the host that even though it didn't work out for them, "It was a win. I got Nicki. I always wanted Nicki my whole life."
Nicki Minaj and Meek Mill got entangled in a post-breakup feud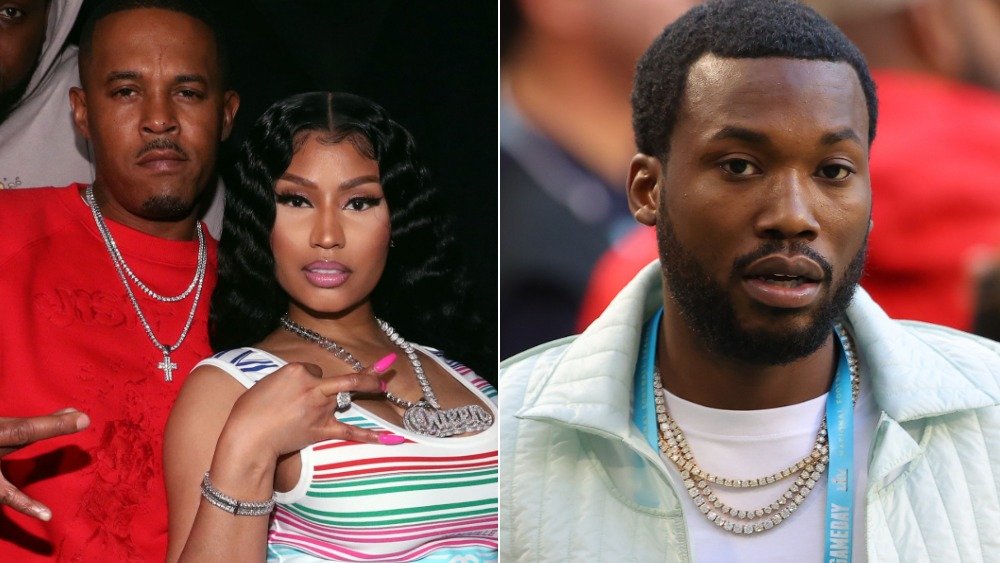 Johnny Nunez, Ronald Martinez/Getty Images
After Nicki Minaj and Meek Mill's breakup in 2017, the two traded a few disses back and forth, according to Billboard. However, it was nothing out of the ordinary since many musicians reference past relationships in their music. The former couple eventually went on with their lives until January 2020 when TMZ captured a video of Mill, Minaj, and her husband, Kenneth Petty, shouting at each other at a retail store.
The feud ultimately spilled over into the Twittersphere, with the two rappers exchanging some vicious blows in a series of posts on Feb. 5, 2020, that included allegations of abuse. It all started when Minaj tweeted a photo of Mill with the caption: "Trigger fingers turn to #TwitterFingers bad built face ass obsessed with the Queen." Things got even nastier from there with Minaj accusing Mill of abusing her and his sister as well as sending his mother to the hospital. She wrote: Sucking drake d**k made u feel tough again. Move on."
"The only way you can try to kill my career is to say I beat women," Mill responded. Then, he threw out some accusations of his own before writing, "You know I know ... you want me to crash with ya boyfriend and I won't."
Since then, things seem to have settled down between the exes ... for now.