Inside The Life Of Meek Mill: Nicki Minaj's Ex And Kim Kardashian's Friend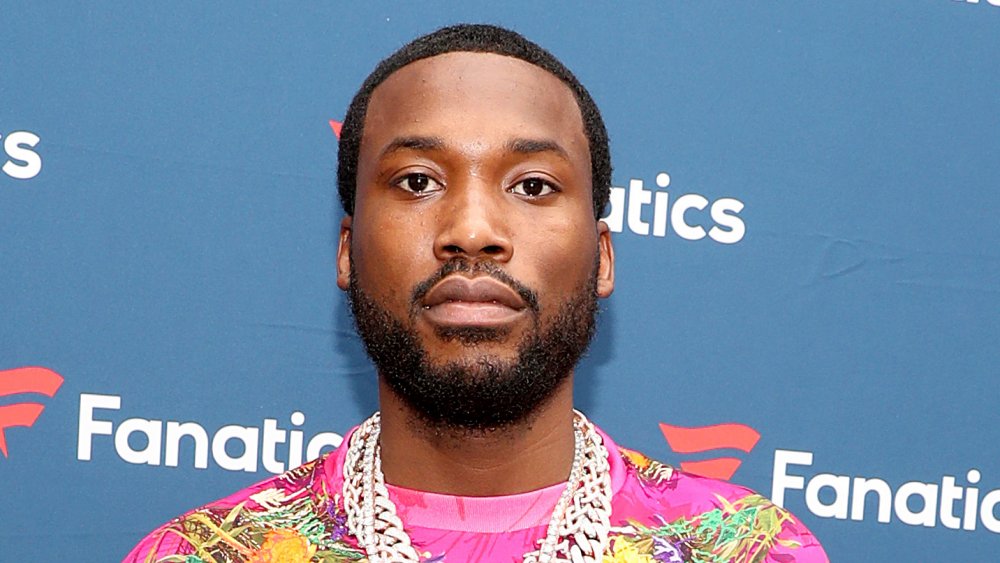 Tasos Katopodis/Getty Images
Kanye West effectively broke the internet when, in the midst of a heated Twitter tirade, he implied that his wife Kim Kardashian may have been unfaithful with none other than rapper Meek Mill. In a series of now-deleted tweets (via People), West declared, "I been trying to get divorced since Kim met with Meek at the Warldolf [sic] for 'prison reform.'" The rapper later went on to clarify that he harbors no ill will towards Meek but is only angry at his wife, writing, "Meek is my man and was respectful... That's my dog... Kim was out of line..."
Afterward, Kardashian took to Instagram to issue a statement regarding her husband's erratic tweets. Per TMZ, she explained that her husband suffers from bipolar disorder and asked the public for privacy and empathy while she and her family work through the current situation. 
Meek also appeared to respond to Kanye's allegations with his own cryptic tweet. He wrote, "S**t is cappp cmon." The term "cap" is slang for a lie, so there's a possibility Meek was dismissing West's tweets as false.
But aside from the current Kimye drama, who is Meek Mill? Keep reading to find out.
Meek Mill has had some major ups and downs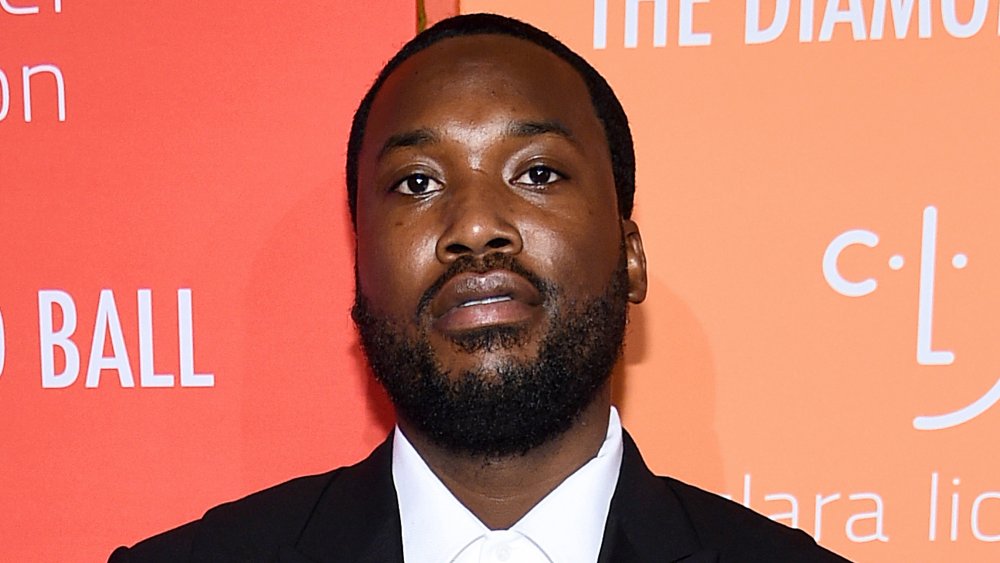 Dimitrios Kambouris/Getty Images
According to The Sun, Meek Mill was born Robert Rihmeek Williams on May 6, 1987, in South Philadelphia. Meek lost his father early in life to an attempted robbery. Afterward, he was raised by a single mother who worked as a hairdresser and did various other jobs to provide for both Meek and his sister. 
Despite his difficult upbringing, Meek was able to carve out a successful rap career for himself. The Sun reports that as of 2020, Meek has amassed a $3 million net worth from his music career. Other estimates put Meek's net worth as high as $20 million, per Celebrity Net Worth.
Unfortunately, a dark cloud has seemed to follow Meek and his successful career, and it all stems from his troubles with the law. Per Rolling Stone, the rapper has spent roughly $30 million on a decade's worth of legal charges. It began when Meek was convicted of a gun charge in 2008. In 2018, a judge doled out a sentence of two to four more years in prison for minor probation infractions. Per NPR, Meek served five months of his sentence before Pennsylvania's Supreme Court ordered him to be released on bail. 
Even during those five months locked up, Meek's star continued to shine as he had many celebrities supporting him in fighting his conviction, including Jay-Z and Beyoncé. He also teamed up with aspiring attorney and prison reform activist, Mrs. Kim Kardashian West, at a criminal justice reform summit in Los Angeles in 2018.
Meek Mill's drama with Nicki Minaj is never-ending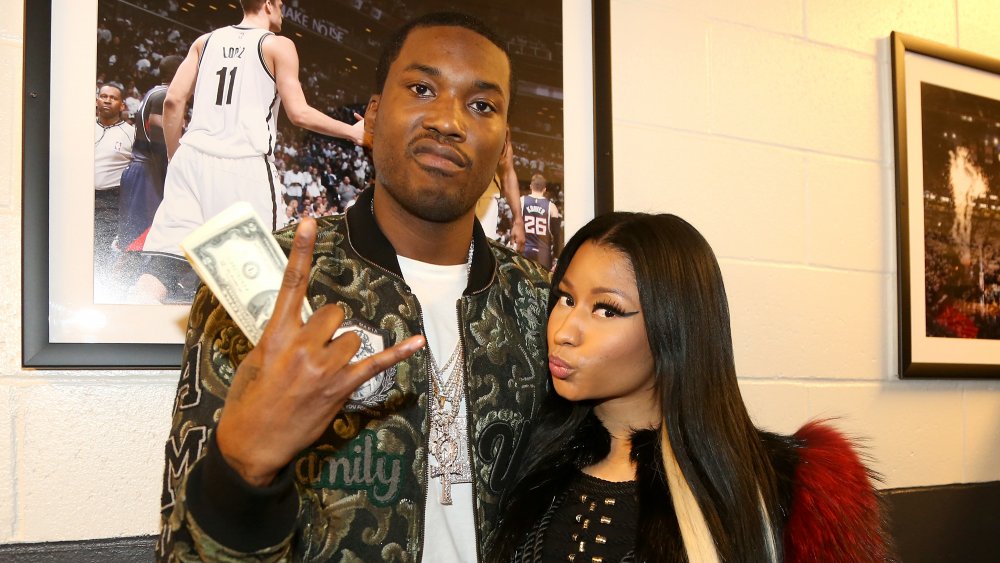 Johnny Nunez/Getty Images
Unfortunately, Meek Mill is no stranger to messy relationships. According to the Mirror, Meek endured a very public and contentious split with rapper and singer Nicki Minaj in 2017. Plus, the beginning of their relationship might have been just as messy, if not more. As reported by Billboard, Nicki's former boyfriend Safaree Samuels claimed in an interview that Meek played a "big part" in the demise of his and Minaj's relationship. As the old saying goes, "What goes around comes around." 
E! News reported that Meek and Minaj split for good in 2017 due to underlying problems with communication. A source alleged that the pair "were fighting on and off for a little while about a few topics that upset Nicki. They had a bigger fight and then called it quits." Sadly, the split was only the beginning of the drama. Per Complex, Meek and Minaj continued to spar with one another for years following their split, engaging in Twitter feuds and even a verbal altercation in West Hollywood. 
It's safe to say that while Meek has found himself smack dab in the middle of Kimye's current Twitter drama, he's well-versed in handling a good old-fashioned Twitter beef.