The Real Reason Kim And Kanye Are Having Marriage Problems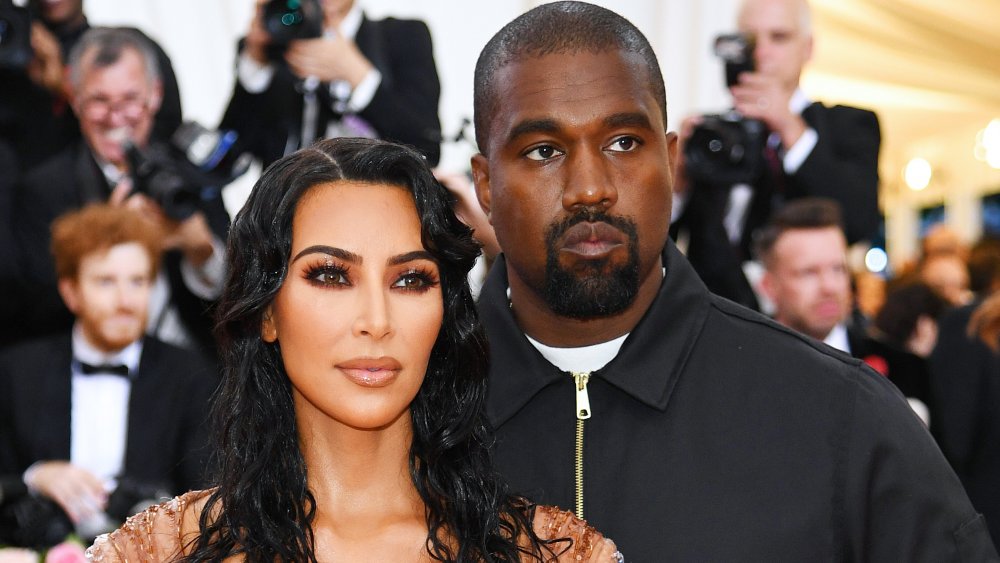 Dimitrios Kambouris/Getty Images
Is there trouble brewing in Kimye's paradise... again? Kim Kardashian and Kanye West celebrated their sixth anniversary on May 24, 2020, and the reality star marked the occasion by taking to Instagram to share a sweet post that made it seem like things are rolling along smoothly — even romantically? — behind the scenes despite the fact that the super famous couple may be having issues.
"6 years down; forever to go. Until the end," Kim wrote alongside two photos of the couple, the first showing her giving her husband some affection with a kiss on the cheek and the second showing them both smiling at the camera. However, even though the pics gave her followers a glimpse at a happy moment between the spouses, if the buzz around the duo is to be believed, things aren't 100% lovey-dovey when it comes to the status of their relationship.
Frankly, there have been signs in the past that Kim and Kanye struggle with an (occasionally) unhappy marriage, and their problems have apparently only been heightened by the fact that they've been spending so much time together during the coronavirus lockdown. In fact, the stressful circumstances have allegedly pulled the couple apart ... literally.
Kim Kardashian and Kanye West are 'at each other's throats'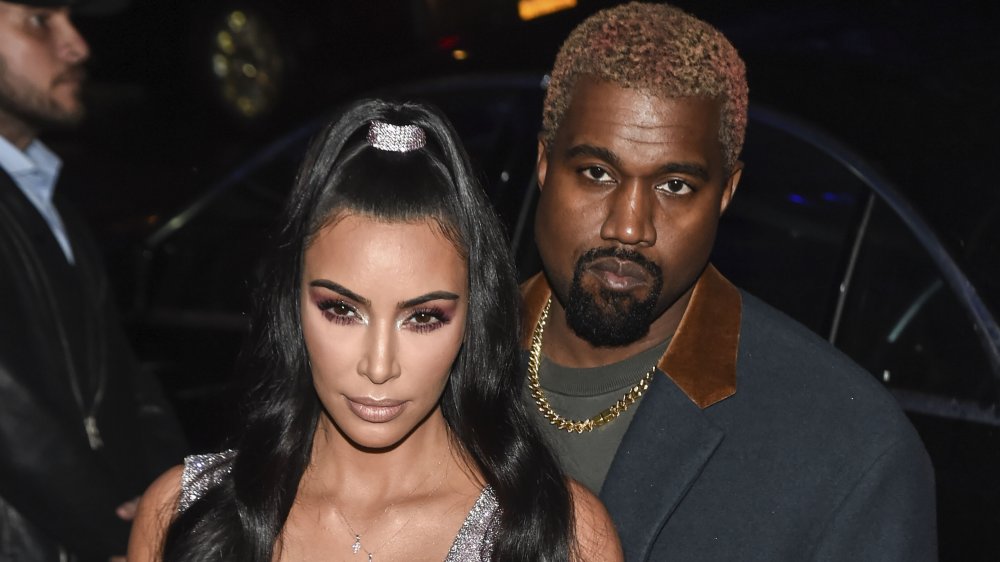 Daniel Zuchnik/Getty Images
Apparently, Kim Kardashian and Kanye West need some space and they're making sure to get it by keeping their distance from each other. "They've been staying at opposite ends of the house to keep things civil," a source told The Sun in June 2020. In May 2020, Kanye reportedly jetted off to spend some time at the family's ranch in Wyoming, taking the couple's kids — North, Saint, Chicago, and Psalm — with him, which was apparently meant to "give Kim a break."
"Kim and Kanye are arguing and at each other's throats during this pandemic. Kim is getting stir crazy, as she's used to being on the go," The Sun's insider explained. "It's also a lot of time alone with the kids for her. She is frustrated with Kanye, and thinks he's not pulling his weight in family responsibilities."
Considering the couple decided that spending time apart was the best option for them during the lockdown, you might be wondering if living in different homes could become a permanent arrangement.
Could Kim Kardashian and Kanye West be headed toward divorce?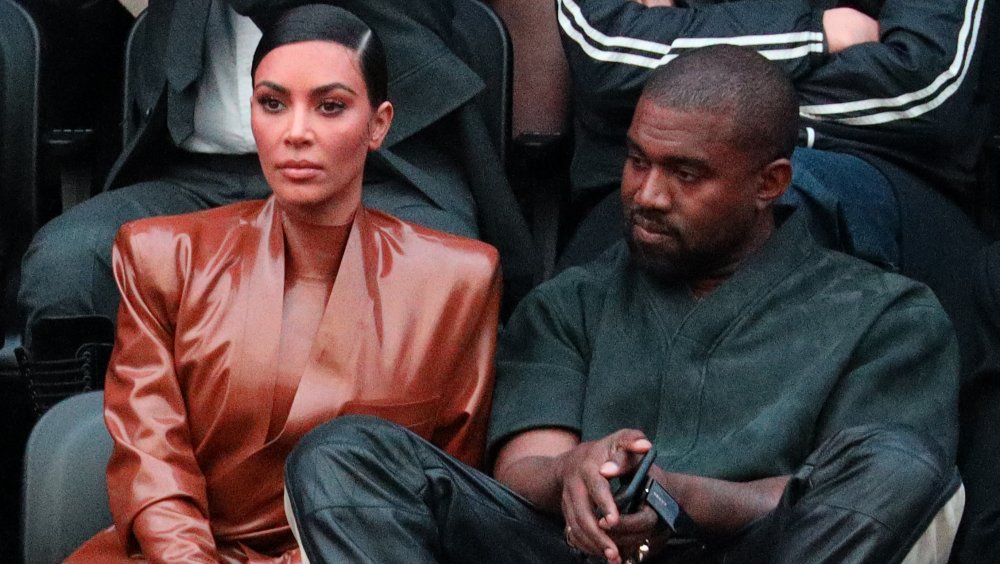 Pierre Suu/Getty Images
While the source who opened up to The Sun in June 2020 acknowledged that "[t]hings are tough between Kim and Kanye because they never usually spend this much time together," the insider also noted that Kim is adamant that she "doesn't want a divorce." Frankly, breaking up is the "last option" in her opinion.
"She considers her marriage to Kanye and their family together a huge success — she's the only sister who is married and thinks of herself and Kanye as a power couple," the source told The Sun. "The last thing she wants is a divorce," and she has a very good reason for that. The source pointed out that "the public backlash after her second divorce [involving her ex, Kris Humphries] was unbearable."
While they may be experiencing a few bumps in the road, we're sure that Kim and Kanye will be celebrating many more anniversaries for years to come, especially since they'd not only deal with potential backlash if they split, but also because their prenup is basically worthless now, which would make a break-up even messier.