The Reason Kim Kardashian And Kanye's Prenup Is Basically Worthless Now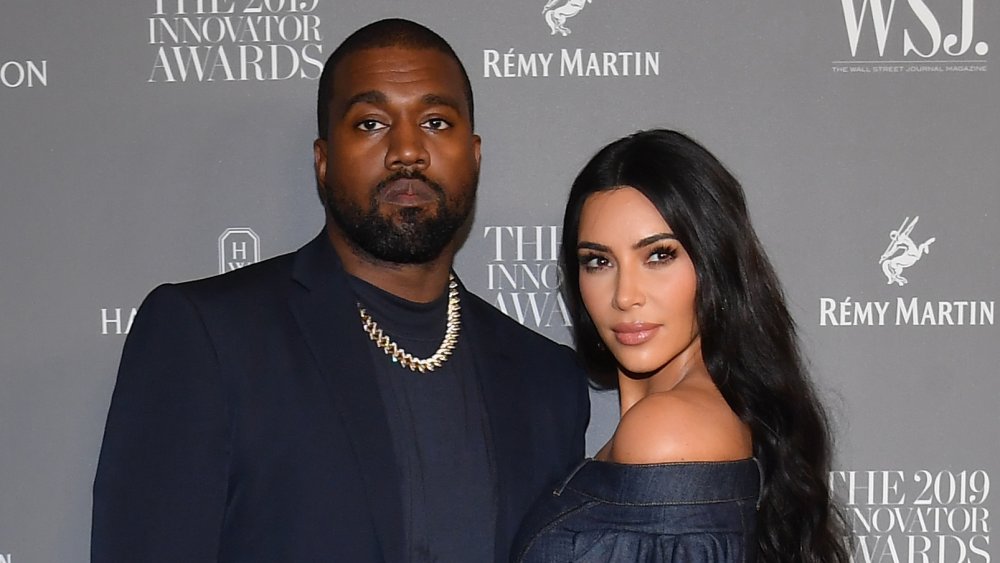 Angela Weiss/Getty Images
Kim Kardashian and Kanye West were married on May 24, 2014, in Florence, Italy, surrounded by their famous family and friends. And while both the bride and groom were already living lavish lives in front of the spotlight, their financial situations were somewhat different than they are today.
According to The Mirror, when Kardashian and West said "I do," he was worth around $100 million, while she was sitting on around a third of that with $30 million. Their unbalanced financial status at the time was, in part, why they signed a pre-nuptial agreement prior to tying the knot. The terms of the agreement stated that, if they were to split, West would give Kardashian $1 million for every year that they had been married (up to $10 million), ownership of their Bel Air mansion, and any jewelry or gifts West had given his wife.
However, it turns out that a prenup might not have been signed at all if it was up to West. A source told Radar Online the same year, "Kanye didn't even think the couple needed a prenup, and was ready to give Kim carte blanche to all of his financial assets. Yes, he loves Kim that much." As for Kardashian, the source said, "Kim is head over heels in love with Kanye, and knows this is forever."
While their relationship may, indeed, stand the test of time and they may never need their prenup, it turns out that it's basically worthless now anyway.
Kim Kardashian works hard for her money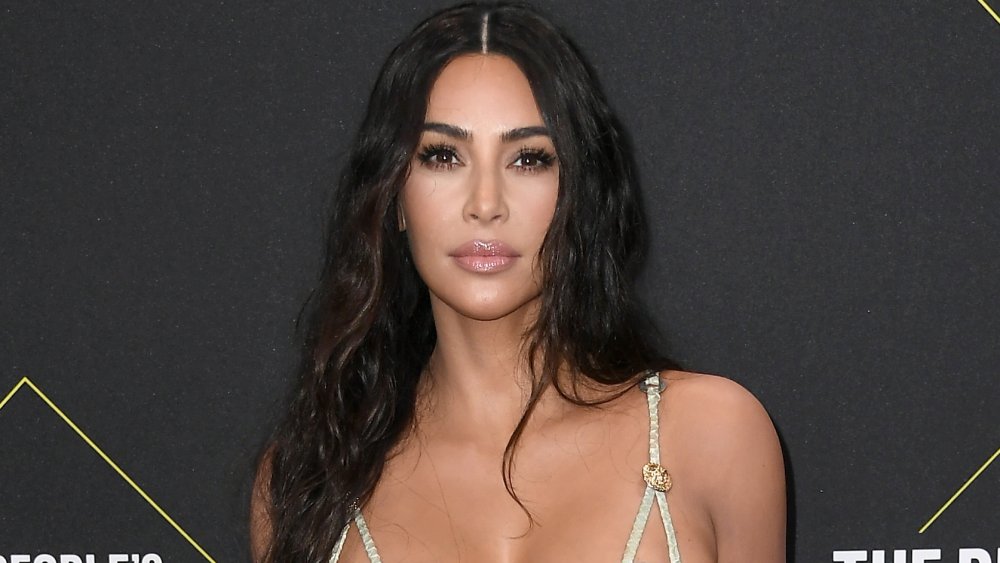 Frazer Harrison/Getty Images
When Kim Kardashian and Kanye West exchanged "I dos" in 2014, Keeping Up With the Kardashians had been on the air for seven years. However, even though the Kardashians were a household name by that point (and Kim was busy breaking the Internet), the Kardashian empire was still a work in progress (i.e. there wasn't a lip kit in sight). According to Deadline, in 2012 the famous family signed a three-year deal with E!, the network that airs Keeping Up With the Kardashians. Forbes reports that, with the deal, the KarJenners pocketed somewhere around $40 million. The money made from that contract would have supported Kim following her infamous 72-day marriage to Kris Humphries all the way through her first year as Mrs. Kardashian West. 
In a 2017 interview on The Ellen DeGeneres Show, momager Kris Jenner revealed that everyone pretty much gets paid equally from the overall lump sum. And while that means Kim easily makes millions upon millions of dollars a year, just being a pretty face on a hit reality show wasn't going to help her bring in Kanye-level money — and she's business-savvy enough to know that. Over the years, Kardashian has worked hard to prove that she's more than a girl with "no talent." The mogul has launched business ventures that include her perfume lines, cosmetics, and body (or, rather, boob) tape and nipple covers. She can even make $1 million by merely sharing a single sponsored Instagram post. All those things add up — and the fortune that she's sitting on these days definitely reflects how far she's come. 
Kim Kardashian and Kanye's fortunes have changed drastically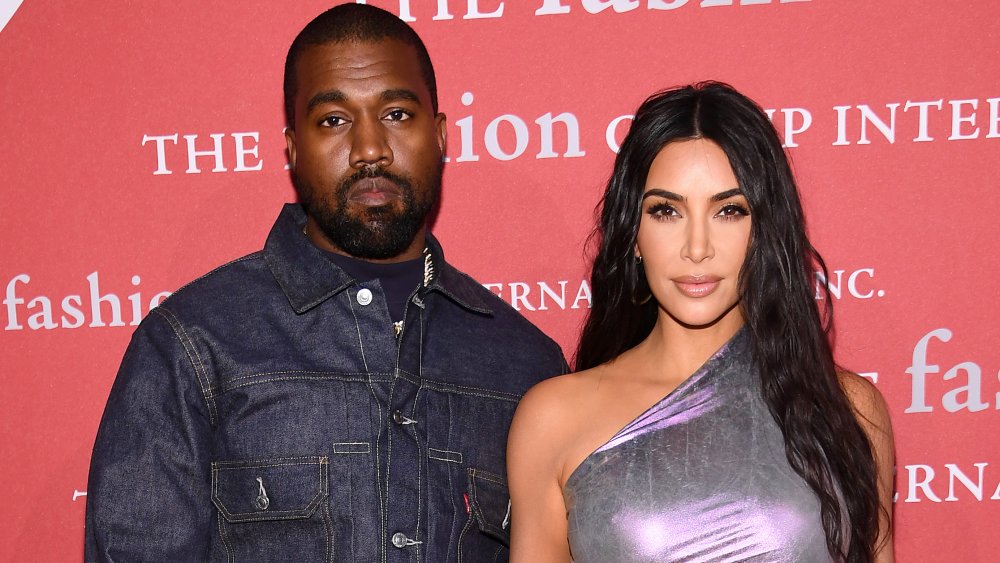 Dimitrios Kambouris/Getty Images
Many years, four children, and plenty of drama-filled headlines later, Kim Kardashian and Kanye West are still married. However, along the way something changed: Kardashian became a lot richer than she was when she married West.
According to Celebrity Net Worth, West is still worth a pretty penny. In fact, the rapper has increased his wealth over the years and now has a whopping $250 million to his name. Kardashian isn't doing too shabby either. The reality star's fortune has skyrocketed thanks to various money-making endeavors. That's why Celebrity Net Worth estimates that Kardashian has $350 million in total and pulls in an additional $80 million every year. In case you didn't catch the difference in the couple's net worth these days, Kardashian is now estimated to be worth $100 million more than her rapper husband. At the time of this writing, Kimye has been together for five years. That means that in just half a decade, Kardashian managed to not only match her husband's level of wealth, but to surpass it significantly. Not bad Kim K. 
All that said, at this point, an extra $10 million as a result of the prenup if the couple were to divorce would only add a tiny portion of money to Kardashian's already massive fortune. And, to be honest, it doesn't seem like the duo will be splitting up any time soon — which means that we will likely never see the prenup put into action anyway. However, what we will probably see is many more years of this husband and wife spending their life (and their money) together.