Why Kim Kardashian Is Having Issues Quarantining With Kanye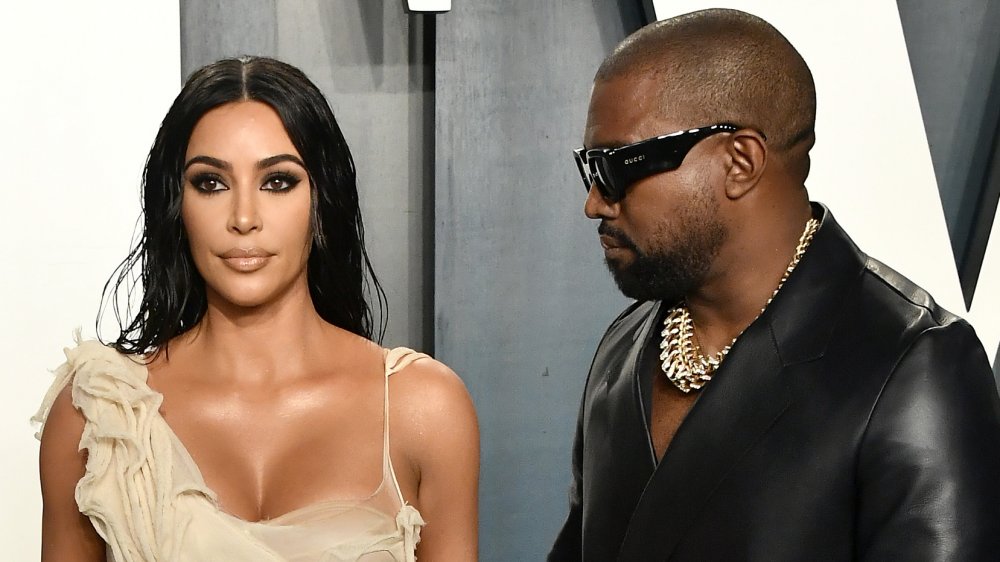 Frazer Harrison/Getty Images
It's no secret that stay-at-home orders and quarantining due to the coronavirus pandemic have spurred many a case of cabin fever, and as it turns out, celebrities are no exception. And while it might be true that one certain couple tops many a list for "famous people who are most likely driving each other crazy right now," it's pretty remarkable that it's taken them this long to finally reach the bonkers breaking point.
That's right: Sources told Us Weekly that Kim Kardashian is having issues with her husband, famous feuder Kanye West, while both of them (along with their children: North, Saint, Chicago, and baby Psalm) remain in lockdown in their Los Angeles manse. As of this writing, stay-at-home orders could be extended through the summer in Los Angeles County, so it looks like the couple won't be granted a reprieve anytime soon.
So what's the word from the Kardashian-West front?
Kanye may not be pulling his weight at home with Kim K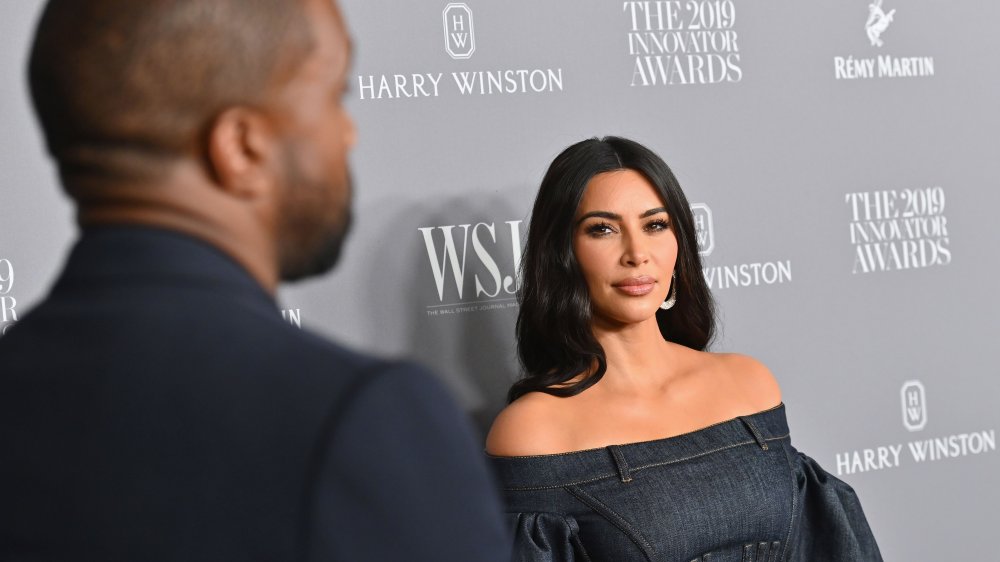 Angela Weiss/Getty Images
According to Us Weekly, the tension between Kim Kardashian and Kanye West is mainly the fault of one particular (but pretty huge) stressor: Yeezy supposedly isn't putting in his fair share of the work when it comes to helping out with the kids. As a result, "Kim feels she needs some space from Kanye," an anonymous insider relayed to the magazine.
In addition to homeschooling 6-year-old North, 4-year-old Saint, 2-year-old Chicago, and 1-year-old Psalm, Kardashian has also been studying for the state bar exam to become a lawyer (which, despite the fact that she's not actually in law school, is feasible under California law) and pursuing other professional and philanthropic endeavors – all allegedly without an equitable contribution from West with regards to running and maintaining their household.
"She is trying to be a great mom, focus on law school and her work commitments and it's hard to do all of this without Kanye helping as much as he can," the insider said, claiming that Kanye's "super-controlling" behavior isn't helping the situation.
Will Kim Kardashian and Kanye West's marriage survive?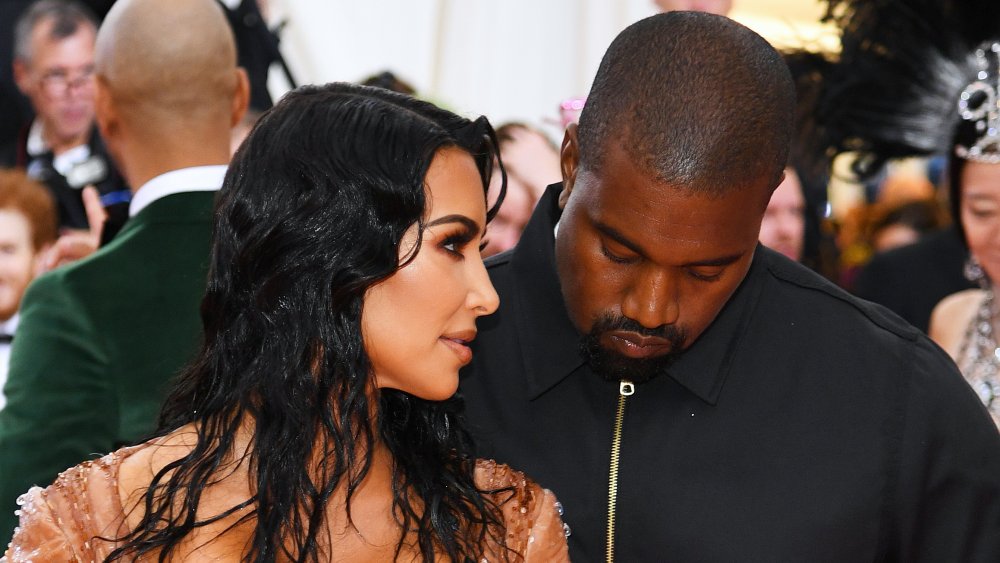 Dimitrios Kambouris/Getty Images
Rumors about the health of Kim Kardashian and Kanye West's marriage have followed the couple for years, but a tipster told Us Weekly that sheltering in place may be driving them apart. 
"Kim's been feeling as though he's been trying to impose his views on her life," the source said. Yeezy has certainly expressed some strong opinions in the past — from his friendship with President Trump to his neverending feud with Taylor Swift. (And while we can't say Yeezy's $975 furry sneakers have contributed significantly in any way to their marital issues, we also can't say they haven't, right?)
Could the coronavirus quarantine put the kabash on Kimye? Not necessarily. Even if West's modus operandi has been to "[escape] to his office for a work break" and to focus on "creating," the couple is still supposedly communicating openly and expressing frustrations — for the better. "They've had more time together to talk about their feelings, about the kids, her law career goals and his business ideas," the insider said. "She's trying to keep her family together, especially for the kids' sake."