The Truth About Sarah Paulson's Health Scare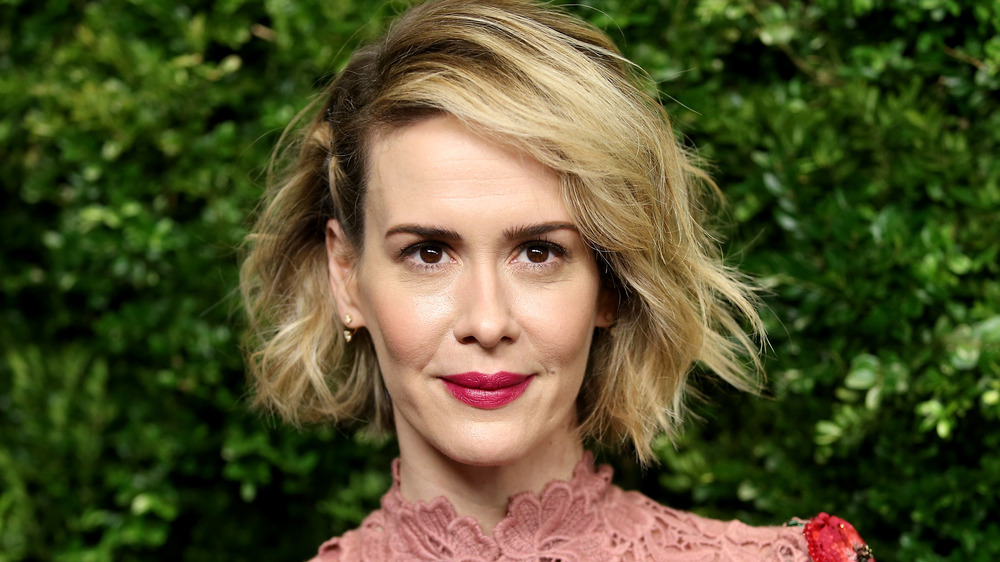 Neilson Barnard/Getty Images
With her performances in several seasons of American Horror Story and the Hulu thriller Run, actor Sarah Paulson has definitely terrified us before. But the Ratched star has been through a far more serious scare of her own.
Most of Paulson's fans may not know that when the Ocean's 8 star was only 25 years old, she was diagnosed with melanoma, a serious type of skin cancer. Paulson opened up about the shocking diagnosis to the Chicago Tribune in 2002, saying, "I was 25 years old. Who thought it could happen to me?" Unfortunately, it did happen to her, and the American Crime Story star thinks it may have had to do with her lack of protection against the sun. She explained, "When I was a child in Florida, my parents probably didn't slather me in sunscreen."
Paulson was lucky to remove the cancerous mole before it spread, but the health scare changed her life forever. Keep on reading for more details about the incident.
Sarah Paulson now avoids the sun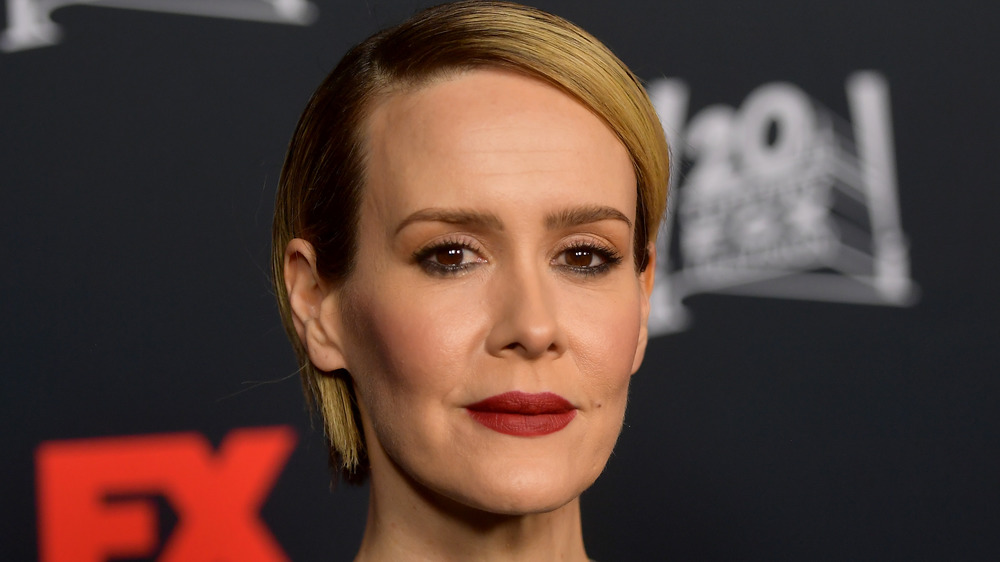 Matt Winkelmeyer/Getty Images
Bird Box star Sarah Paulson says she removed a funny-looking mole from her back before it became "disastrous." Paulson, who now is dating actor Holland Taylor, told the Chicago Tribune that when she was only 25 years old, her fiancé at the time asked her to see a dermatologist after noticing a mole that she described looking "like someone used a black Sharpie" on it on her back.
And it's a good thing she did because a biopsy from the dermatologist determined that the Ratched actress had melanoma. Luckily, a surgeon removed the mole before the cancer could spread, but it was a close call. Paulson explained, "had I waited six months, there's such a hugely increased possibility that it would have spread, and it would have been just disastrous." Years after the diagnosis, Paulson told fans on Twitter what she does now to protect herself from ever getting skin cancer again. She tweeted, "I had melanoma when I was 25 and I am very careful to stay out of the sun and I wear a 45 sunscreen all day every day."
We're glad to hear the star is taking the precautions to stay healthy and keep all the scares on screen!