The Truth About Tom Cruise And Hayley Atwell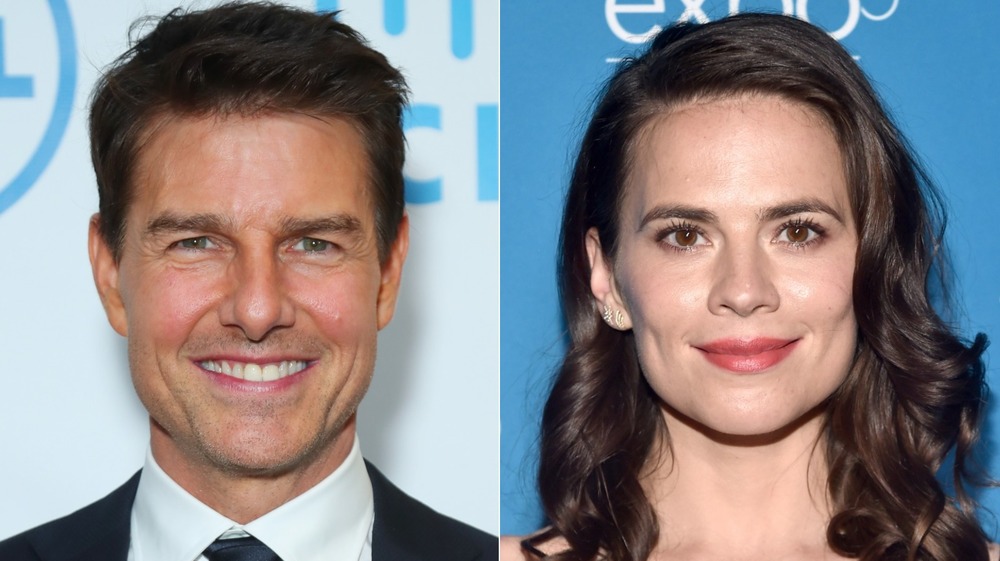 Emmanuel Wong/Getty Images
In December 2020, news broke that, amid a global pandemic, Tom Cruise managed to find love with Mission: Impossible 7 co-star Hayley Atwell, who is 20 years his junior. A member of production for the movie told The Sun: "Tom and Hayley hit it off from day one. Lockdown, and all the difficulties that came with it, brought them even closer and they've become fairly inseparable." The source added, "They've been meeting up after hours, and she's been to his London pad. They get on brilliantly, and both seem very happy." According to the Daily Mail, the two have traveled Europe together, shooting scenes for the movie in Rome, Venice, Britain and Norway. 
The Sun reports that Cruise "has not had a long-term partner since splitting from ex-wife Katie Holmes" in 2012. Prior to Cruise, Captain America star Atwell dated model Evan Jones, but they called it quits in 2015. Per The Sun, she also dated an English doctor, with whom she is believed to have split with some time in 2020.
The same month that Cruise and Atwell's relationship came to light, the War of the Worlds actor found himself in the headlines for an expletive-filled rant at the Mission: Impossible 7 crew after he spotted members of production breaking COVID-19 protocol. He was caught on audiotape saying, "We are not shutting this f**king movie down! Is it understood?" He added, "If I see it again, you're f**king gone."
Hayley Atwell is not the first co-star Tom Cruise has dated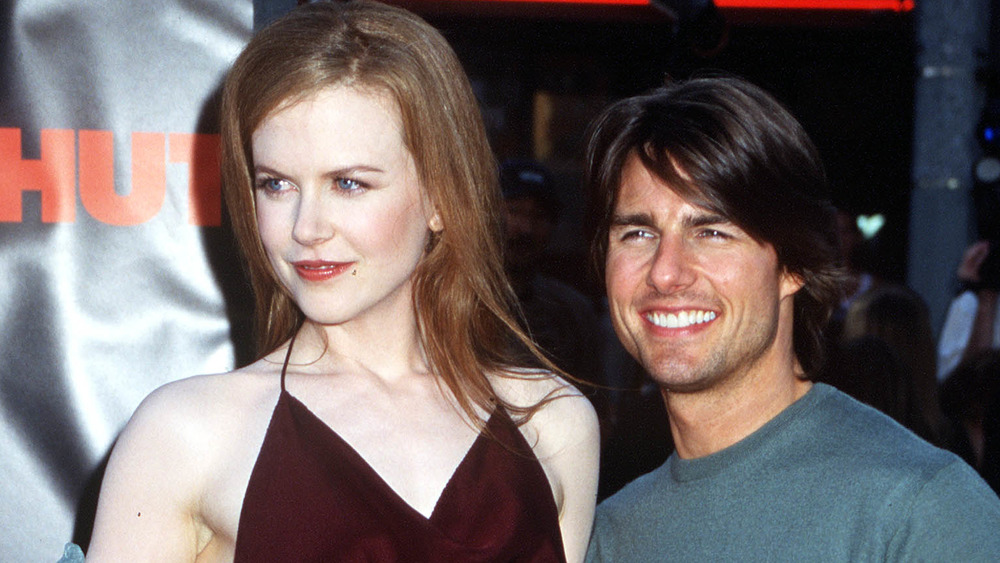 Barry King/Getty Images
Tom Cruise is no stranger to having romantic relationships with fellow co-stars. He met Nicole Kidman – arguably his most famous ex – on the set of the 1990 film Days of Thunder. The pair had a whirlwind romance, tying the knot the same year the film came out. They were married for 11 years before calling it quits in 2001.
In an interview with the The New York Times in October 2020, Kidman put the rumors to rest about the final months leading up to the end of their marriage being tumultuous — at the time, the former couple was filming Eyes Wide Shut — saying, "That fits the narrative that people came up with, but I definitely didn't see it like that," she shared. "We were happily married through that."
Cruise met one-time lady love Penelope Cruz on the set of 2001's Vanilla Sky. At the beginning of filming he was still married to Kidman, but was divorced by the time it wrapped. In February 2001, Cruise filed for divorce, per Entertainment Weekly, and by July of the same year, Cruz and Cruise had "made it official," according to Instyle. After three years of dating, the pair split in 2004.
As of this writing, Cruise and Hayley Atwell have yet to comment publicly on their relationship, but who knows, maybe Atwell will be the last co-star Cruise ends up dating!