Gillian Anderson Calls It Quits With The Crown Creator Peter Morgan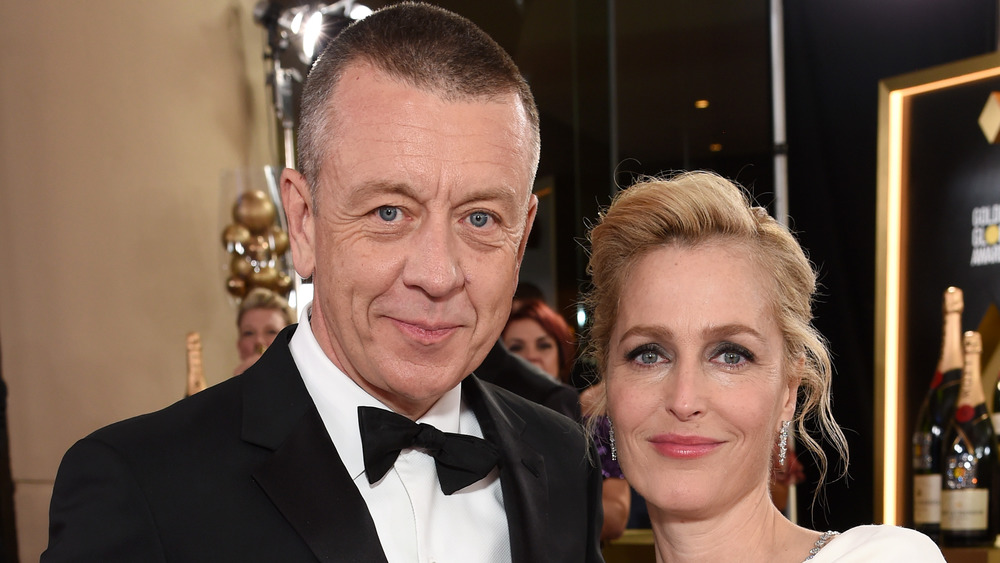 Michael Kovac/Getty Images
2020 has claimed another celebrity couple. The Crown Season 4 viewers were treated to Gillian Anderson's portrayal of former British Prime Minister Margaret Thatcher. The former X-Files actress had a slight "in" when she was awarded the role, as Anderson was romantically involved with The Crown's creator Peter Morgan. However, it looks like, after four years together, the couple has gone their separate ways, per People.
In a January 2020 interview with The Times, Anderson described her and Morgan's unconventional living arrangement. She said, "If we did [live together], that would be the end of us. It works so well as it is, it feels so special when we do come together." Anderson added, "And when I am with my kids, I can be completely there for them. It's exciting. We choose when to be together."
Anderson also pointed out that one advantage of living separately is that absence makes the heart grow fonder. "I start to miss the person I want to be with, which is a lovely feeling. And it is so huge for me to be able to see a pair of trousers left lying on the floor at my partner's house and to step over them and not feel it is my job to do something about it," Anderson told the outlet. 
So, did working together on The Crown play a part in Gillian Anderson and Peter Morgan's decision to break up? More on that below.
Gillian Anderson and Peter Morgan had boundaries while working on 'The Crown'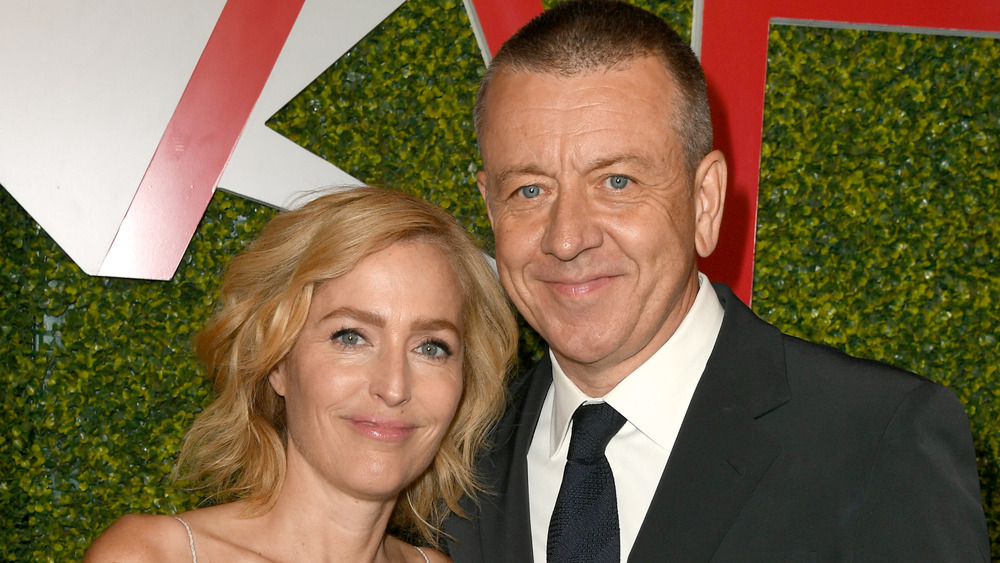 Kevin Winter/Getty Images
While as of this writing, neither Gillian Anderson nor Peter Morgan have publicly commented on their alleged split, it doesn't seem like working together on The Crown was the straw that broke that camel's back. The reason? Anderson insisted she maintained boundaries with her partner when working alongside one another. 
Speaking to Harper's Bazaar in November 2020, she revealed that they had agreed not to comment on each other's work. "For our own sanity, and actually for the benefit of the relationship, we had very clear boundaries," Anderson told the magazine. "I am not going to comment on the script, but you are not allowed to comment on the performance!"
She went on to say, "I'm pretty good at compartmentalizing in my life, period," she said. "I think I learned that quite young, being a young mother, in a really intense TV series where it was either full-on on set, or I was in my trailer having to shut the door and no longer be that person but be Mum." Per People, Anderson has three children. Morgan was previously married to Lila Schwarzenberg (born Princess Anna Carolina zu Schwarzenberg), with whom he has five children.