Is Prince Harry's Girlfriend Starting A Royal Family Feud?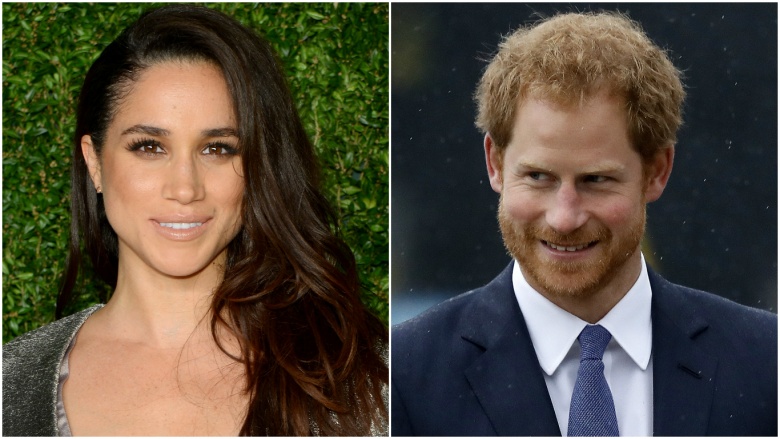 Getty Images
Prince Harry's relationship with Meghan Markle is getting serious, but it may also have some serious complications.
First, the good news: Us Weekly reported that Harry, 32, spent last week (including Halloween night) in Toronto with Markle, 35, holed up in her home to maintain privacy. A Markle pal told Us Weekly they spent the nights in cooking together in lieu of going out and bonded with her two rescue dogs. "It's very serious," the pal said. "She's met his closest circle of friends, and they all love her. It's an exciting time."
The insider also noted that Markle went on a double date with Harry, his cousin, Princess Eugenie, and Eugenie's boyfriend, Jack Brooksbank. "Harry's in a really good place," the insider said. "Being able to find his true purpose through his work and now being able to share it with someone else. Everyone is so happy for him." People reported that Harry even introduced Markle to his father, Prince Charles.
Now, the bad news: not everyone is thrilled about this royal-commoner pairing. Markle's older sister, Samantha Grant, slammed Markle in the press, claiming to have raised her for 12 years when they were growing up in California. (Grant is 16 years older than Markle.) "The royal family would be appalled by what she's done to her own family. The truth would kill her relationship with Prince Harry," Grant fumed to Radar Online. "He wouldn't want to date her anymore because it puts her in a bad public light. I certainly don't think Harry or his family would want to associate with her afterwards." Grant didn't specify what Markle allegedly did to the family aside from not being that close with her.
Grant also told The Sun that Markle is a "social climber" and has been set on marrying a royal since childhood. "It was something she dreamed of as a girl when we watched the royals on TV. She always preferred Harry—she has a soft spot for gingers," Grant said. She added, "Several months ago there was some suggestion she was involved with someone very high profile. My father has known for five months. When it came out, dad said, 'I knew it was Harry, I just didn't say anything.'"
Grant isn't the only person who has a problem with the royal relationship. The Guardian claimed the British press "have made it clear that her relationship with Harry is scandalous, for a number of reasons: she is divorced; she is older (Markle is 35, Harry 32); she's played raunchy scenes in the U.S. TV series Suits—and her mother is visibly black, with dreadlocks." Uh, yikes. Can someone let the British media know it's 2016?