How Margot Robbie Really Feels About Tonya Harding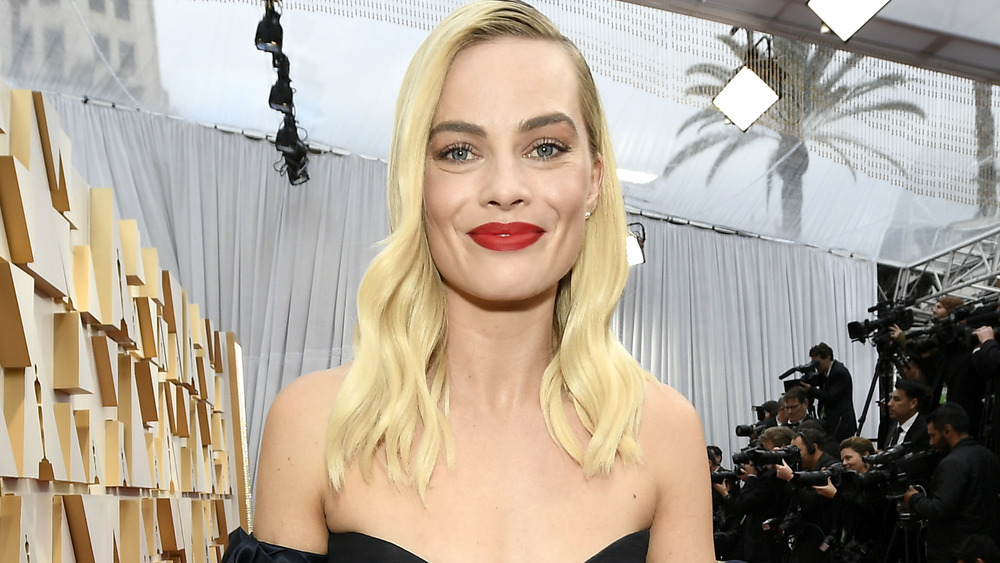 Kevork Djansezian/Getty Images
Australian actress Margot Robbie has only been acting since 2008, but she has already made quite the splash in Hollywood, working with world-renowned actors and landing nominations from the Golden Globes and BAFTA. While some actors struggle not to be typecast, Robbie has committed to demonstrating her versatility. From striking a sensual note as Leonardo DiCaprio's mistress-turned-wife in Wolf of Wall Street to letting her crazy flag fly high as Harley Quinn in 2016's Suicide Squad, Robbie has shown viewers there's nothing she can't do. In 2017, she took on one of her most ambitious roles to date when she strapped on a pair of skates to play Tonya Harding in I, Tonya. The film, which earned Robbie her first Oscar nomination for Best Actress, covered the life and times of the controversial Olympic skater, who blew up the '90s news cycle when the public learned that she had plotted to take out her competition, Nancy Kerrigan.
For her part, Robbie admitted to Entertainment Tonight that it was "scary" to play a living, breathing human whom America had branded a villain. But that was just the tip of the iceberg. So, how did Margot Robbie really feel about playing Tonya Harding?
Margot Robbie made it her goal to bring Tonya Harding to life in a 'more positive way'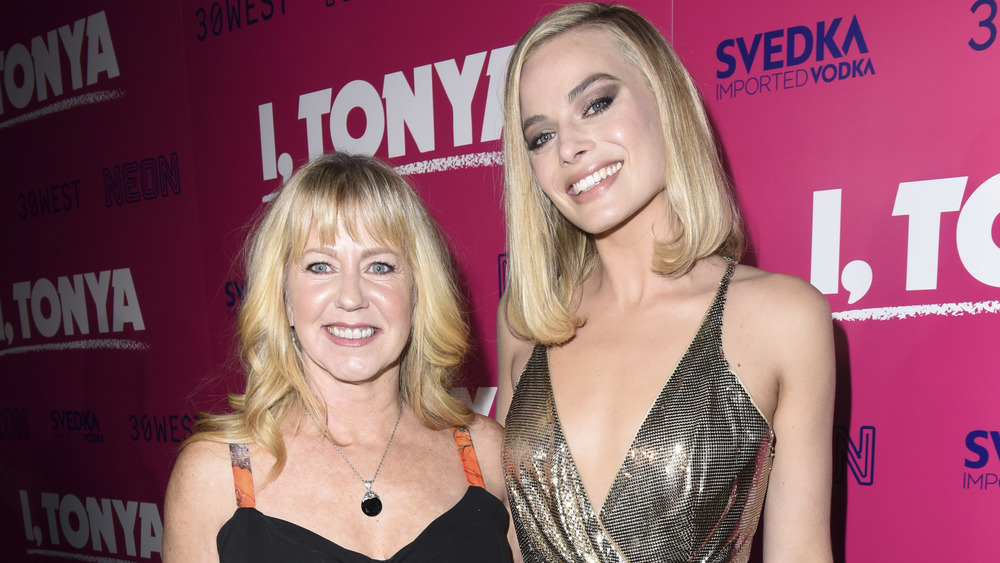 Vivien Killilea/Getty Images
I, Tonya tackles the 1994 incident in which ice skater Tonya Harding's rival, Nancy Kerrigan, was brutally attacked by an assailant who was later found to have been hired by Harding's then-husband, Jeff Gillooly, and his friend, Shawn Eckhardt. The pair pleaded guilty to racketeering charges and both were sentenced to prison time. Although Harding denied involvement in the attack, she pleaded guilty to conspiring to hinder prosecution (via ABC News).
Americans were understandably shocked and furious. However, despite the negative perceptions still swirling around Harding more than 20 years later, Margot Robbie made it her goal to embody the controversial figure skater "in a more positive or slightly more redeeming way than she's experienced in the past," as Robbie explained to ABC News. "Everyone has a recollection of what they think happened, and it's kind of fun and interesting to show a different side of that story and maybe a side to Tonya that people weren't expecting to see," Robbie elaborated (via Entertainment Tonight). Not only that, but the actress made it her mission to bring plenty of dimension to the role, shedding light on Harding's abusive relationship with her husband and the fraught dynamics between Harding and her mother. "I found it emotionally traumatic to put myself in the mindset of someone who's in an abusive relationship," Robbie added to ABC News.
What did Tonya Harding think of Margot Robbie's performance?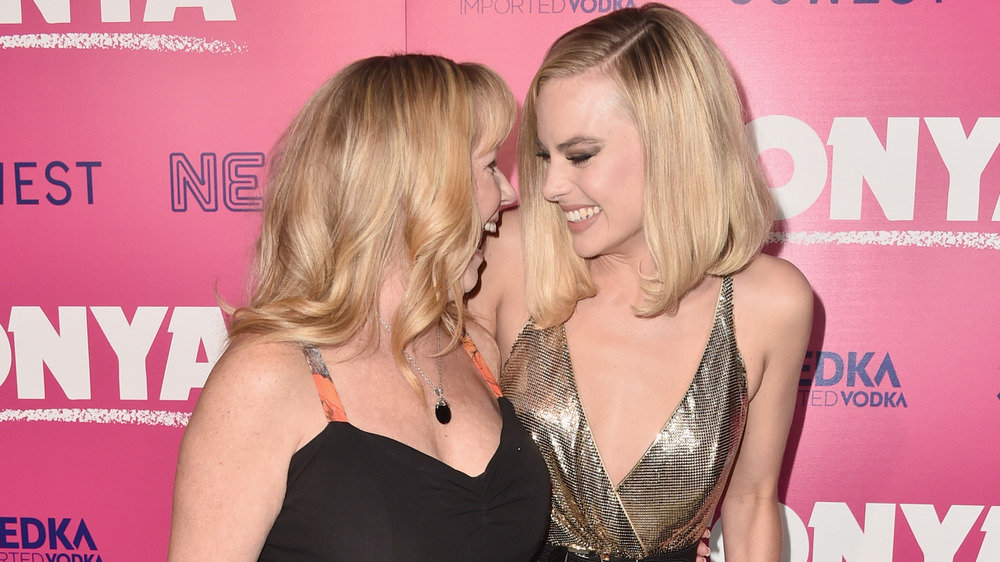 Alberto E. Rodriguez/Getty Images
At the Los Angeles premiere of I, Tonya in 2017, both Margot Robbie and Tonya Harding were all smiles as they posed together on the red carpet. According to Entertainment Tonight, a source at the event saw Robbie run over to take pictures with Harding, who "teared up" upon seeing the actress. Based on the interaction, it seemed as though the two had bonded through the filming experience! 
Indeed, Robbie had nothing but positive things to say about her time with the world-famous skater, calling her "incredibly lovely," according to People. Harding seemed to reciprocate the sentiment, as she gushed to ABC News about the "fabulous job" Robbie did with portraying her life, though she did worry about the challenges that came with playing such a controversial part. 
"You got this top, beautiful actress that actually has to try to — and did, and succeeded — go through what I went through," Harding shared with ABC News. According to the outlet, Robbie was swift to counter Harding. "I've told her how grateful I am that I've had this opportunity and that she's trusted me with this," Robbie said. At the very least, hopefully viewers who have not watched the film yet will be able to do so with open minds.